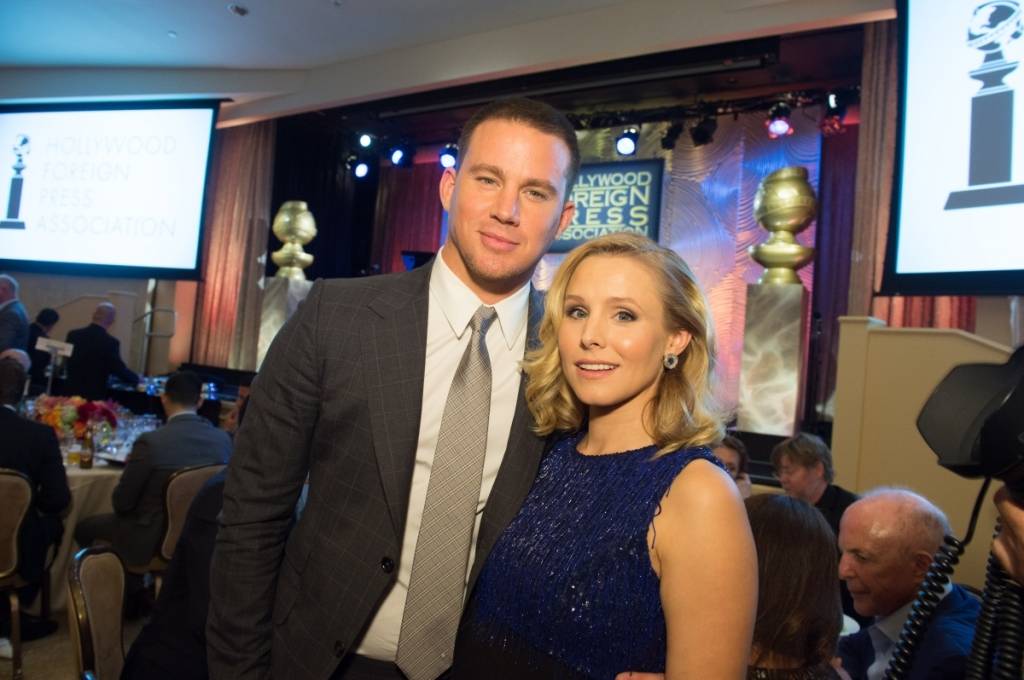 Photo Credit: Photo credit: HFPA/ImageGroup LA
Thursday was a star-studded evening for philanthropic Hollywood as the brightest and most giving stars turned up at the Hollywood Foreign Press Association's (HFPA) annual Grants Banquet.
During the star-studded, Beverly Hilton-held dinner, $1.9 million in financial grants was awarded to film schools and non-profit organizations.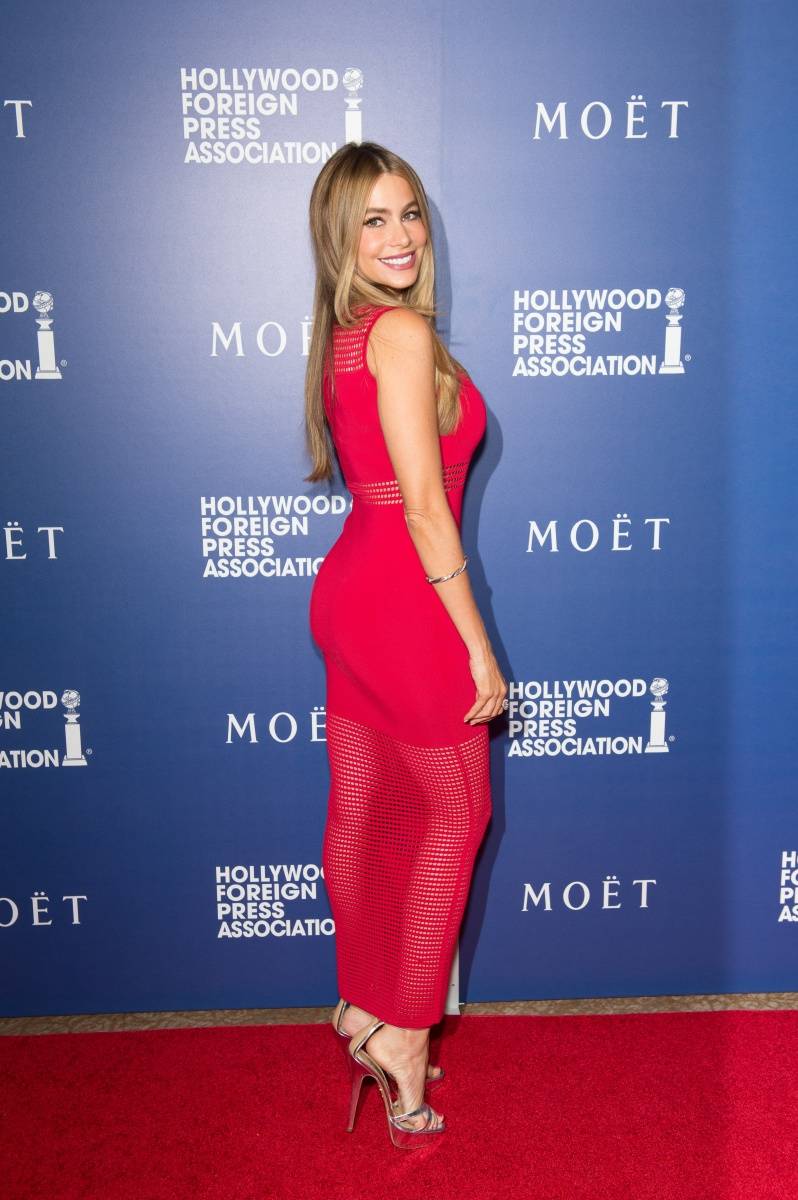 Photo Credit: HFPA/ImageGroup LA
HFPA president Theo Kingma started the night welcoming friends and guests before offering a heartfelt tribute to recently deceased Hollywood icons Robin Williams and Lauren Bacall. Instead of taking a moment of silence, the room exploded with applause.
"Ms. Lauren Becall—a true legend representing the Golden Age of Hollywood—an icon of the silver screen for more than seventy years. Her work shall forever live on, in many cases due to those organizations we will be honoring this evening and specialize in film preservation," Kinga said. He continued, "And of course, Robin Williams, a man, whose extraordinary comedic talents brought so much joy and laughter. He once explained why he liked meeting with our membership, saying, when the HFPA enjoys your film they'll tell you they like your movie. If they don't like your film, well, they just ask, "So how are the kids?" In light of tonight's theme of philanthropy, we especially thank him for using his joyful talent, not just as an actor but also as a tool to help those in need through such charities as comic relief."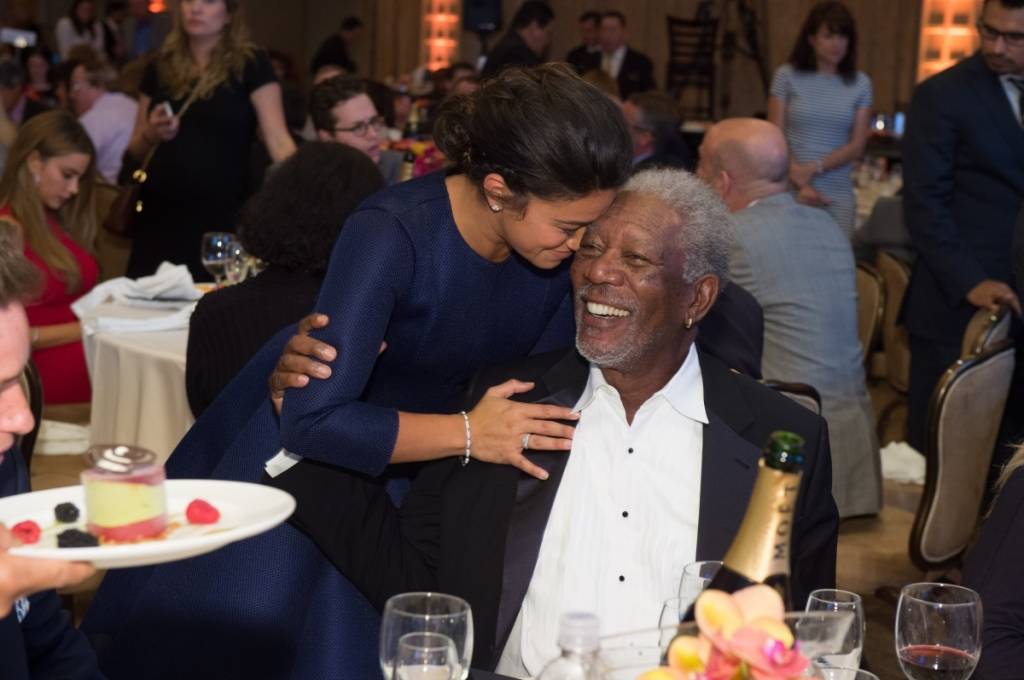 Photo Credit: HFPA/ImageGroup LA
Kingma then announced the 2014 grant recipients.  Actress Sophia Vergara kicked off the presentation, accepting for the Lollipop Theatre & The Pablove Foundation, before other stars took to the stage. Those accepting for various organizations included: Channing Tatum (Film Aid), Andy Samberg (Sundance), Chris Evans (American Cinematheque), Franka Potente and Patricia Arquette (Inner-City Arts and Ghetto Film School), Kerry Washington (GlobalGirl Media), Morgan Freeman (The Film Foundation), and Jason Segel and Anne Heche (Outfest), Hailee Steinfeld and Abigail Spencer (CalArts, NYU and Columbia), Gina Rodriguez and Michael Pena (Latin American Cinemateca), Eddie Redmayne and Robert Pattinson (American Film Institute), Elle Fanning and Logan Lerman (University Grants), Nick Jonas and Jenny Slate (Young Musicians and Special Projects), Rose McGowan (Film Noir), James Marsden and Jessica Parker Kennedy (Toronto International Film Festival) and Minnie Driver (Screen Actors Guild and Independent Filmmaker Project).
During the dinner, Kristen Bell surprised guests with a performance of "Do You Want to Build a Snowman?" from the revered animated feature film Frozen.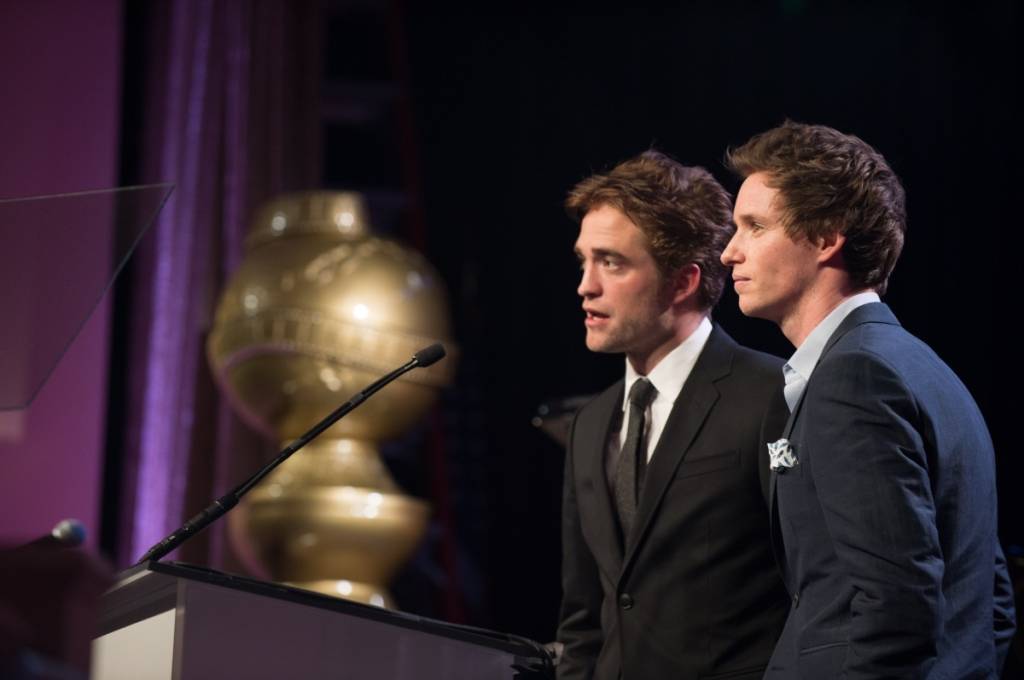 Photo Credit: HFPA/ImageGroup LA
Like Haute Living Los Angeles? Join our Facebook page or follow us on Twitter @HauteLivingMag.
Photo Credit: HFPA/ImageGroup LA
Kristen Bell Performance
Kristen Bell Performance
Photo Credit: HFPA/ImageGroup LA
Photo Credit: HFPA/ImageGroup LA
Channing Tatum
Channing Tatum
Photo Credit: HFPA/ImageGroup LA
Hailee Steinfeld
Hailee Steinfeld
Photo Credit: HFPA/ImageGroup LA
Jenny Slate Jason Segel Kristen Bell
Jenny Slate, Jason Segel & Kristen Bell
Photo Credit: HFPA/ImageGroup LA
Kristen Bell & Kerry Washington
Kristen Bell & Kerry Washington
Photo Credit: HFPA/ImageGroup LA
Subscribe to discover the best kept secrets in your city