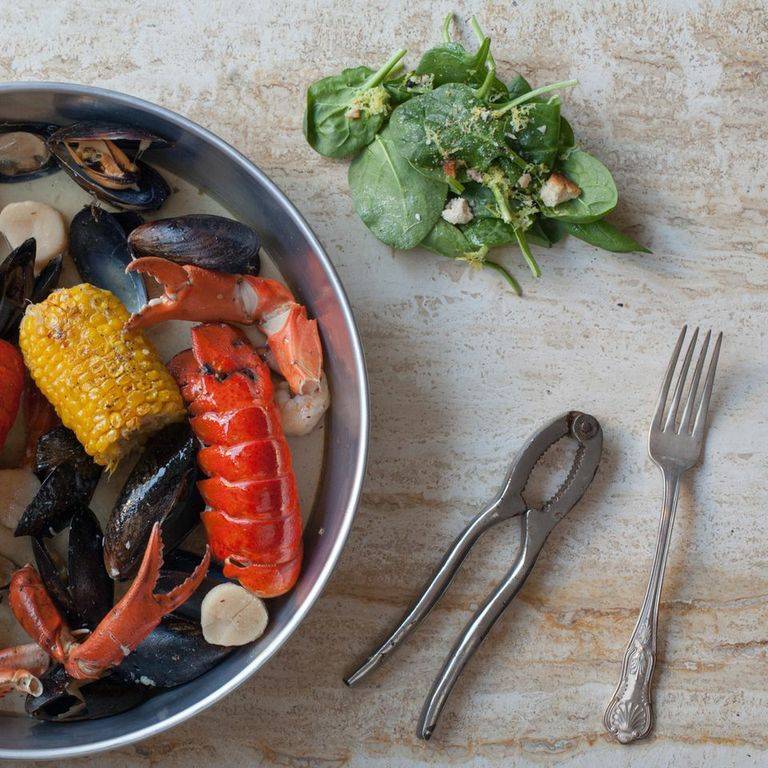 Independence Day is a time to celebrate. But let's face it: throwing the perfect party isn't always the easiest thing to do. Luckily, we've done the hard work for you. Six of our experts weigh in with 4th of July party ideas so that you can throw the hautest red, white and blue-themed fete on the block.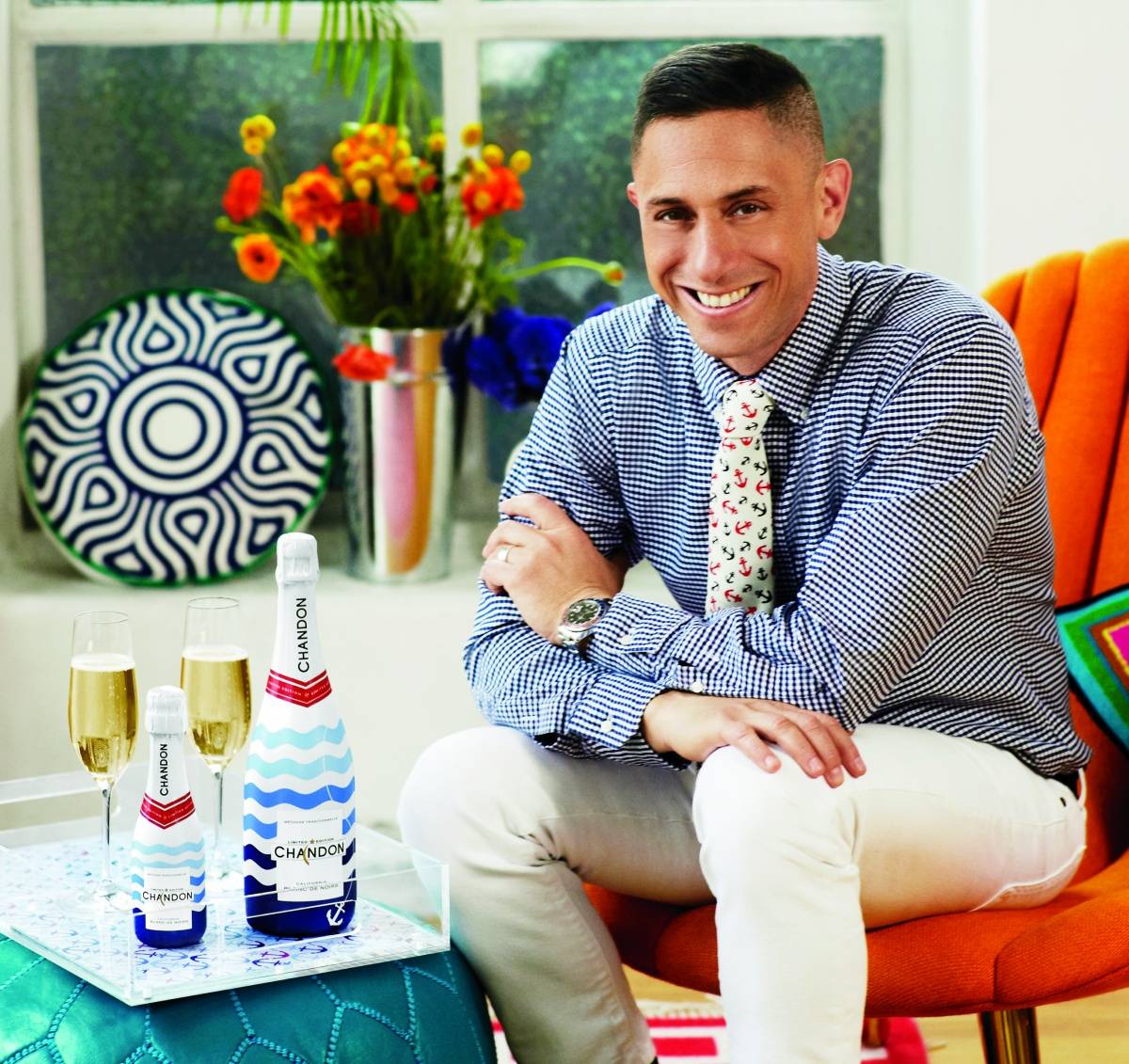 JONATHAN ADLER
The best way to serve up a haute libation this 4th is with Jonathan Adler's limited-edition red, white and blue tray, a partnership with Napa winery Chandon. Serving up Chandon's "American Summer" sparkling wine is just one of Adler's must-dos. Here are this designer, potter and author's tips on the best way to entertain this 4th.
I am all about a bright, bold beach towel. Beach towels do triple duty: they're super cozy after a dip in the pool, they add color to any table draped over a chair and they work as throws: you can always wrap yourself in them if it gets cool.
Who can entertain without music? Please don't just pop on Pandora. I always curate a summer-chic playlist and I have to be honest, I'm a country fan. I think the only thing more authentically American than country music is a rusty Ford pickup truck. Brad Paisley is what I'll be playing this summer.
Anyone who doesn't have a bar cart is insane! Bar carts announce to the world that you're a good decorator, that you're a little bit louche, and that you're up for a good time. My cart will be packed with the Chandon summer bottle; to me it is American summer. I adore it and it sort of encapsulates everything I think summer should be. Of course I'll also have my nifty (well, super-nifty) tray I designed to go with the bottle. It's all about anchors and nautical style, it makes you feel like you're somewhere between the Côte d'Azur and the Hamptons.
Games are a great distraction in the (unlikely) event that conversation lags. Think beyond bocce and lawn darts and bring your indoor favorites outside. A lacquer backgammon set says you're a glamorous funster.
 A fire pit. Whether you fully commit and build one permanently or get one of the portable options that are out there, channel your inner '70s hippie with a fire pit. Everyone seems younger and more beautiful in the glow of some flames.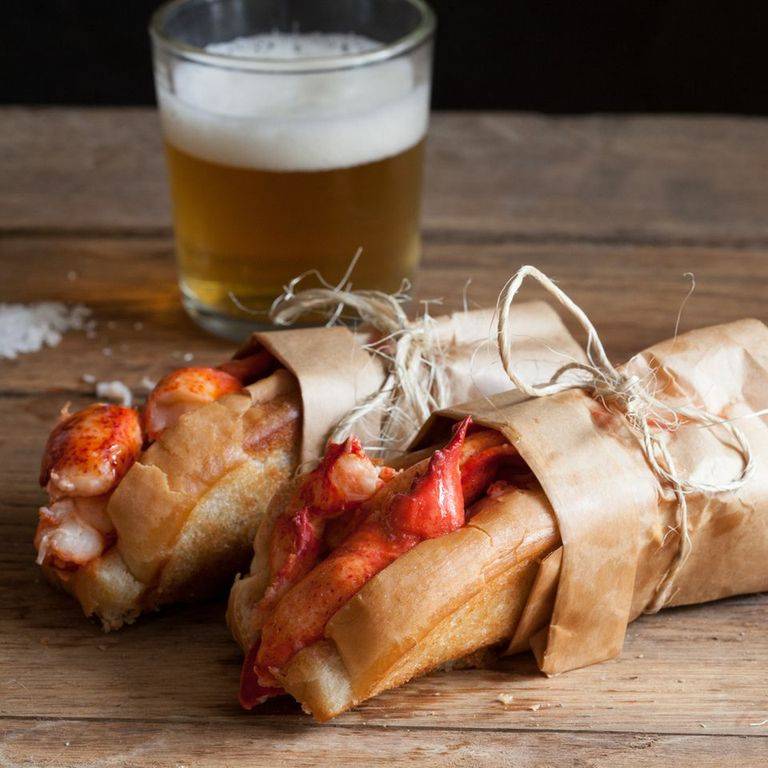 COUSINS MAINE LOBSTER CO-FOUNDER JIM TSELIKIS
Sure, we live in L.A., but there's really no better way to throw a hip party than with some good-old fashioned Maine lobster as your main entree on the 4th. Jim Tselikis and cousin Sabin Lomac know their lobster, and if you don't yet, you will. The cousins caught Barbara Corcoran's eye after appearing on ABC's "Shark Tank" and months later had been named the number one food truck in Los Angeles/Orange County, had their own brick and mortar eatery in Pasadena and had launched a successful e-commerce business. Here, Tselikis gives his tips on how to prepare the perfect lobster for your party.
Much like filet mignons and other delicacies, the smaller the lobster the sweeter and tender the lobster meat. Many people love to haul in the big fish, eat the large steak, or indulge in a 2 or 3LB lobster. But the common misconception is that the larger lobster the more meat and the better the meat. In fact, smaller 1.25-1.5LB live lobsters yield the sweetest most succulent lobster meat. And, at the end of the day, you are paying by the pound! So, get (2) 1.25LB lobsters rather than (1) 2.5LB lobster.
If you purchase live lobsters online or at a local store, you should make sure that they are still alive before you cook them to avoid any taste issues or health concerns. Live lobster should not be expired when you cook them. If they are, do not cook. We suggest that all of our customers eat our live lobsters the day they receive them. Furthermore, if a live lobster looks to be a bit sleepy and you are wondering if it is alive still, just check its tail. The tail should be wrapped underneath its body if it's alive. If the tail is limp, you lobster is likely expired.
Make lobster mac and cheese: it's a crowd pleaser! When making lobster mac and cheese, use fresh lobster meat, and be sure to let the fresh lobster meat drain for four to five minutes and let the excess fluid escape. This will help you when it comes time to eat. If fresh lobster meat is combined with a savory mac and cheese dish, after you cooking it up in the oven, you will find that it is watery because the liquid loss from the meat has become part of your meal.
Just like all fish, meats and poultry, lobster too as cartilage inside of the meat. We always suggest that the consumer does one more round of picking their lobster meat before they eat it to avoid any cartilage in their bites. Simply use your thumb and fingers to pull apart some pieces of meat and remove any leftover cartilage, so that your meal can be sweet, succulent, and cartilage-free.
Clarifying butter is quite the process and can be frustrating for many. If you have experienced putting butter into a hot pan and quickly having a brown color emerge, tune in. This brown color is the milk solids cooking. In order to avoid this, slowly cook your butter over low heat. This will allow for three layers to emerge: the top layer is a frothy foam, made of water and milk, which you can skim off the top and discard. The second layer is the JACKPOT! The golden color is the butter fat, and perfect for dipping our lobster meat or using for sautéeing. The bottom is the milk solids.
When grilling shrimp, most people think you need to coat the skin of your shrimp with seasoning and marinades for the best flavor, which is not true! Apply seasoning to the de-veined part of the meat; the open cut allows the flavors to seep in, and the skin of the shrimp prevents the marinades and seasonings from piercing through.  Also, always skewer the shrimp lengthwise to prevent the shrimp from curling up during cooking.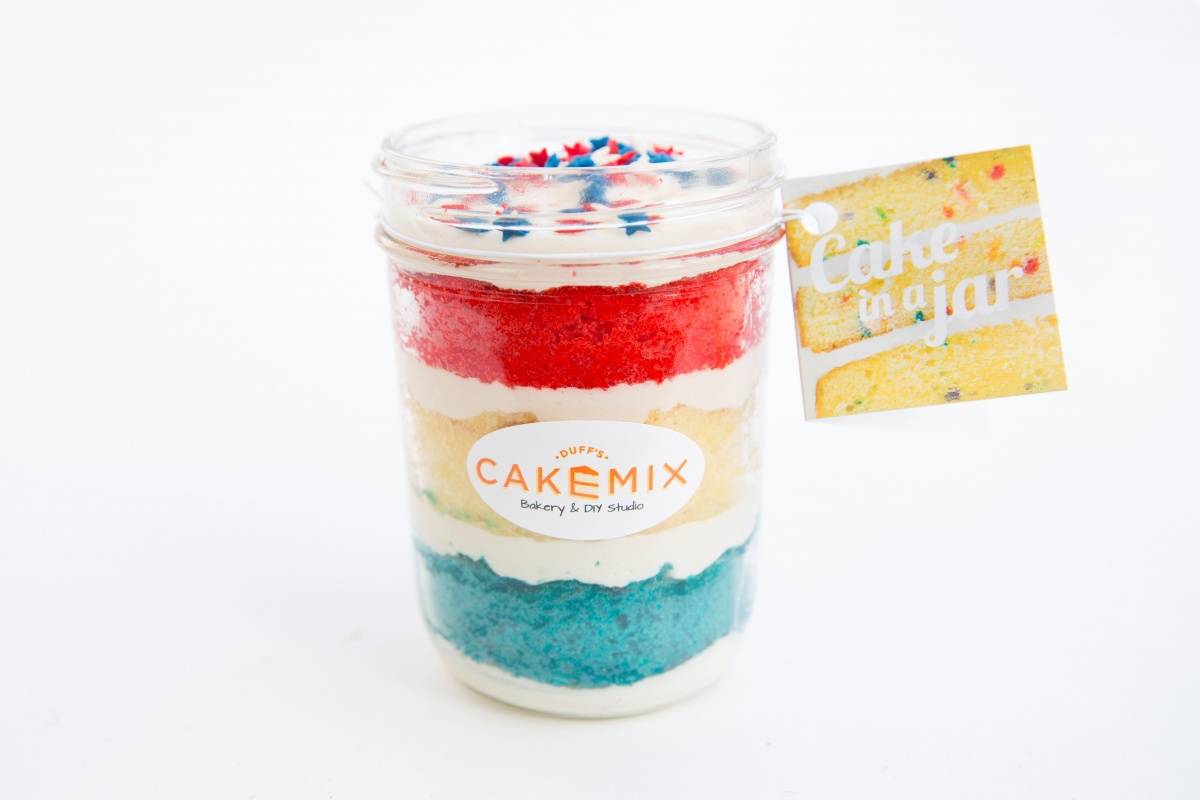 DUFF GOLDMAN
Everyone needs to enjoy some sweet treats on the 4th, and thankfully, Duff Goldman has made his expertise available. The Ace of Cakes star and owner of Charm City Cakes West has made Independence Day baking easy with his Duff's Cake Mix "Cake in a Jar" kit, which includes a choice of frosting type – buttercream or fondant – frosting, scoops of toppings from the goodie-bar, and air brushing. Here are this super-baker's tips for throwing one of the sweetest fetes of the season.
Nothing says it's the 4th of July than the perfect outdoor BBQ, equipped with all-American favorites including hotdogs, hamburgers and ice cold beer. And since we are celebrating our nation's birthday, you can't forget the dessert! I'd opt for my signature buttercream cake with vanilla frosting.
Baking is not a scary as everyone thinks it is. The best advice I can give is to have all of the ingredients available in your pantry – eggs, sugar, flour and vanilla are the basics for an awesome cake. If you have these ingredients handy, you can whip something up in no time.
Some baking tips: Don't over-mix your batter. Over-mixing will give your cake the consistency of a bagel. You want your cake to be light and airy, not dry and dense.
Make sure you let the cake cool in the pan. If you try to remove a hot cake from the pan, it will probably crack. You also want to let your cake cool so that all of the icing and toppings don't slide right off and make a gooey mess. Let it sit out on the counter. You can focus on the other items on your menu while you wait for your cake to cool.

 

If you don't have time to bake or don't want to make a mess in your kitchen, it's not a cop out to buy something. Stop into Duff's Cakemix to create a custom cake with the family. Or let us do all the work for you and pick up some pre-decorated 4th of July cupcakes from our bakery.
What better way to celebrate America's birthday than with my extra-delicious "Star-Spangled Cake-In-A-Jar?" If you are spending the 4th outside watching fireworks, cutting a cake may be a bit of hassle. My Cake-In-A-Jar makes it easy. It's a red, white and blue cake, layered with my famous buttercream icing and packaged in a portable mason jar. It's ready to eat and crazy delicious!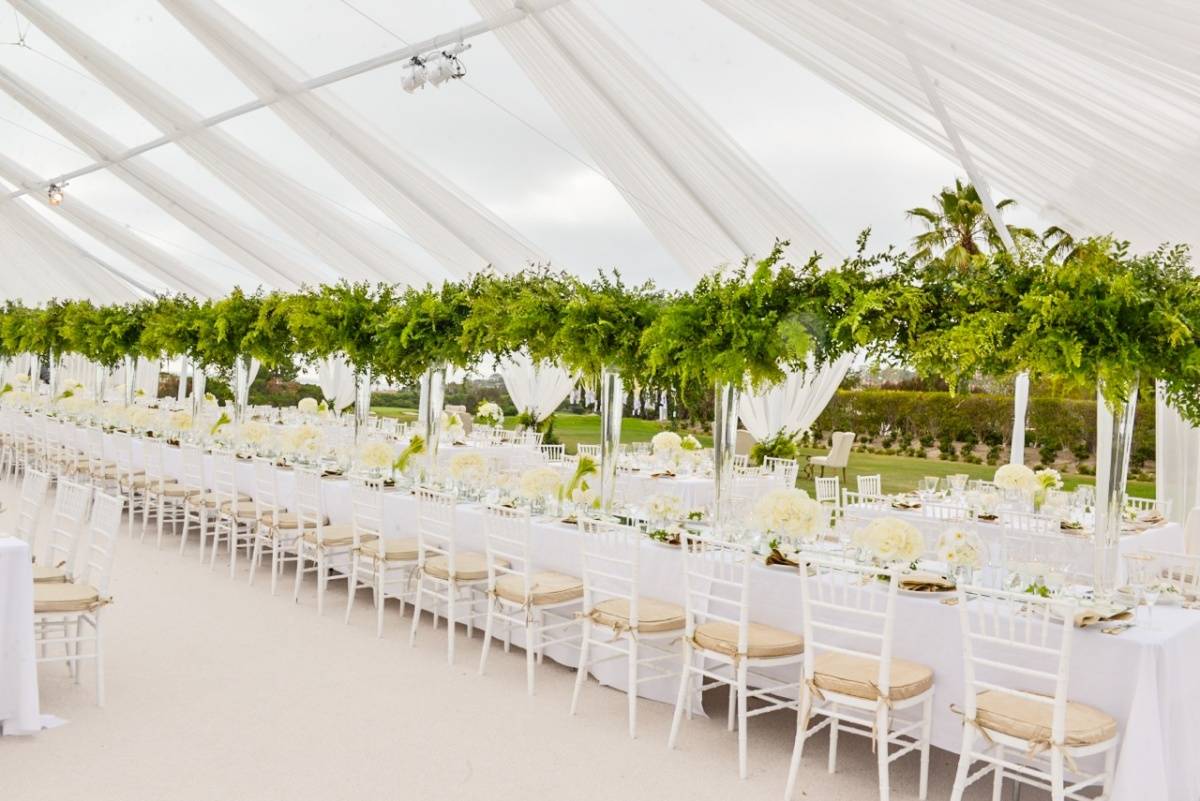 PARTY PLANNER SUNNY RAVANBACH 
If you want the hard work of planning the perfect party done for you, turn to a professional like Sunny Ravanbach of White Lilac Events. Ravanbach, a woman who often throws chic events for luxe brands like Louis Vuitton and Chanel, offers her tips and tricks to what will most assuredly be the best bash of the season.
Throw a luxurious clam bake.  For Fourth of July we celebrate our love of country and Summer. To kick off the season, invite your friends to a luxurious, east coast clam bake with a chic, west coast spin.
Location, location, location. An outdoor location is an absolute must for a clam bake. To create a space in an outdoor area, put up a tent to enclose the dining area. Doing a soft fabric swag in lieu of a traditional tent top will keep the tent functional and beautiful.
A clam bake can be a casual backyard affair but to create a luxurious experience, seat guests at dramatic, long tables. Depending on your guest count and space, you can seat all of your guests are one long table!
The invitation sets the mood for the event, so go with the traditional red, white, and blue color scheme for all of the stationery. Opt for letterpress on thick heavy card stock. Crane & Company (www.crane.com) is a traditional stationery company with the perfect gilded edge stock. Sugar Paper (sugarpaper.com) has a beautiful store front in Brentwood to walk you through customizing your stationery suite for the event.
Decor. Since the food is a the focal point at a clam bake, keep your decor simple. We love pillar candles on the table and throughout the space to add a glow to the warm summer night setting.To add a touch of Americana to the table, Casa de Perrin (casadeperrin.com) has beautiful vintage glass goblets in the prettiest shades of blue to finish off the table.
Wait Staff. Hire a wait staff to assist you and your guests throughout the evening to ensure the most upscale experience. It also wouldn't hurt if the waiters are good looking models! Runway Waiters (runwaywaiters.com) can help you find the best looking wait staff in LA.
Food Service. Traditionally, the food bounty is served directly onto the table and guests dig in. For a luxurious clam bake, serve the food on large silver platters in a family style so the food remains a centerpiece of the table in an upscale manner.
Sparklers. If you can't host your own private fireworks show, opt for sparklers to get the guests into a patriotic mood. Tops Malibu (topsmalibu.com) has the best selection of sparklers including one specifically for the Fourth of July!
To end the evening on a dramatic note, have guests set up their own sky lanterns into the summer night. Biodegradable sky lanterns are available on skylanterns.us.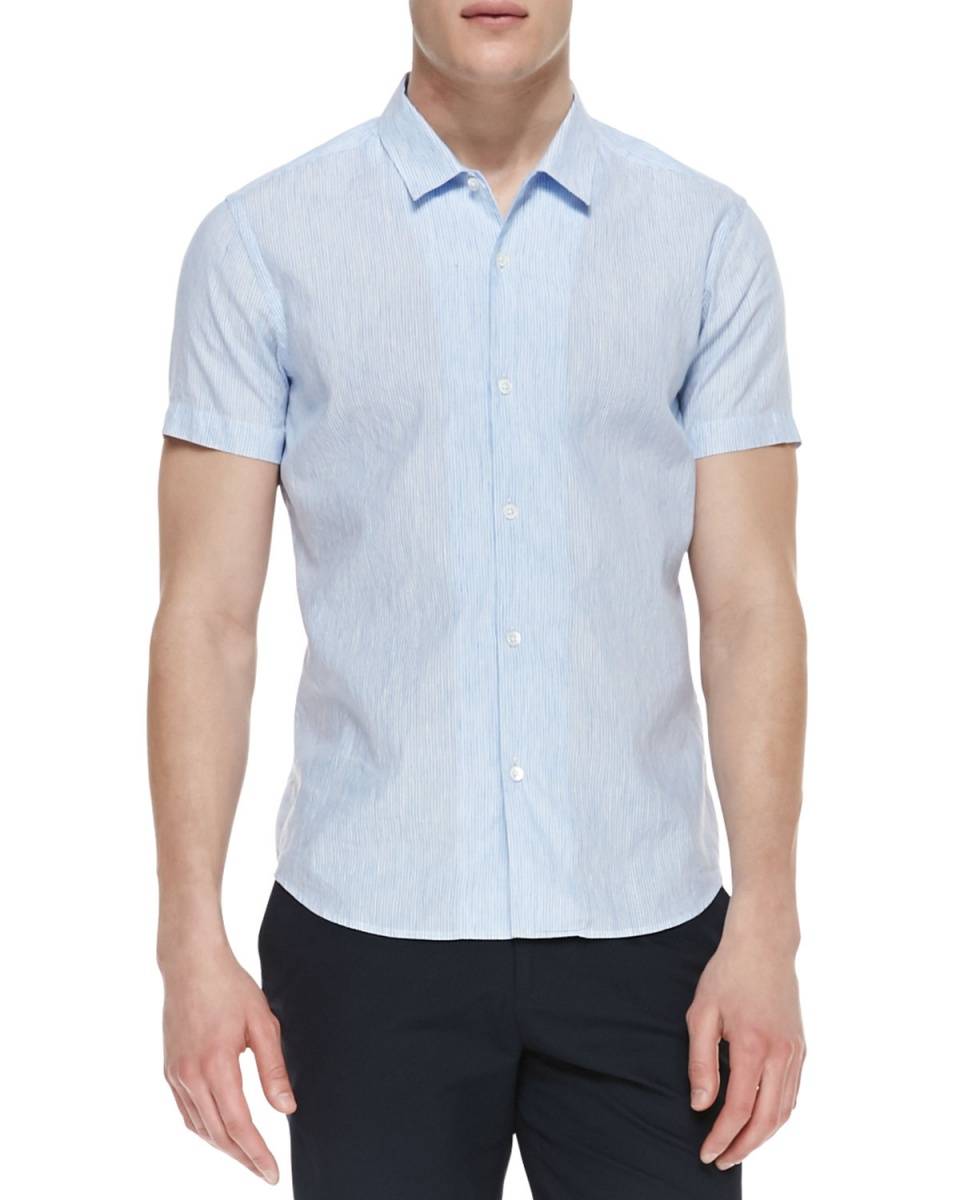 Photo Credit: Theory for Neiman Marcus
FASHION DESIGNER ADRIEN FIELD 
Adrien Field is a fashion designer living between New Delhi and Los Angeles with occasional stop-throughs in New York and the Frankfurt airport. At alternate times in his life, Field has been a coxswain in his prep school's crew team, a fashion editor at a hip hop magazine and a celebrity stylist. No matter the occasion, Field always has impeccable style, which is why you must take his advice for what to wear for any haute event — including a stellar Independence Day shindig.
WOMEN
Your look should be effortless, your dress as free flowing as the old red white and blue.
A maxi dress in a fun, colorful print (like the one here by Milly) is always a great choice for a daytime BBQ.  Keep it light and airy with minimal accessories.
Platform wedges are the shoe of the season.  Rather than a flat, clunky 90's version that feels like walking on stilts, choose a pair with an incline heel.  Go for a classic espadrille or updated fabric-covered wedge like this one from Michael Kors.
MEN
   4. Channel your inner prep and pretend you spent childhood summers on Martha's Vineyard.
   5. If you've been wondering how and when to wear white jeans, this is the time.  Pair with a ribbon or casual            brown leather belt (not the ones you wear with your navy suits).
   6. You don't have to leave dry land to sport boat shoes. Add a pair in navy or red to your summer wardrobe            and you'll have the perfect shoe to wear with jeans and chinos from Memorial to Labor Day.  And lose the           socks.
   7. Don't ruin a great outfit with a T-shirt or one of your office dress shirts.  Lawn parties call for a short sleeved         sport shirt.  Find one in breathable linen, like this one from Theory to keep you cool while flipping burgers.
SOLIDISCO CAREFULLY CURATES THE BEST PARTY PLAYLIST
Solidisco is the fastest growing name in disco house music. With a fresh recipe that revitalizes the classic house sound with today's musical trends, it's no surprise they're gaining popularity at unprecedented speeds. Luckily for us the duo, who has DJed club nights alongside heavyweights such as Diplo and Steve Aoki, is curating your Independence Day playlist. 
Solidisco ft Sky – Top Of The World
Tensnake and Jacques Lu Cont –  Feel of Love ft Jamie Lidell
Chris Malinchak – So Good To Me
The Knocks – Comfortable (Solidisco Remix)
Chromeo – Come Alive ft Toro y Moi
Chromeo – Jealous (Solidisco Remix)
Duke Dumont – Won't Look Back
Modjo – Lady
Icona Pop – Just Another Night (Solidisco Remix)
Jess Glynne – Right Here
Like Haute Living Los Angeles? Join our Facebook page or follow us on Twitter @HauteLivingMag.