Oyster lovers attended Aureole Swan Court Patio at Mandalay Bay and satiated their taste buds with specially prepared oysters from Aureole's Chefs Charlie Palmer and Vincent Pouessel. The wide variety of delectable delicacies on the half shell included Chilled East and West Coast Oysters, Fried Wellfleet Oysters and Oyster and Sangritas Shooters. Guests were also treated to a variety of mouth-watering libations and live music for an experience.
Over at Bellagio, guests sampled an assortment of recipes crafted from world-renowned chef Jean-Georges Vongerichten at Farm Fresh to Tempting Table. Kale Caesar, Caramelized Scallops and Grilled Beef Tenderloin was enjoyed by all as they overlooked the pool on the Grand Patio.
At Jasmine at Bellagio, Master Sommelier Jason Smith hosted Zinfandel Diaries, satisfying attendees' palates with a variety of Zinfandels such as Rafanelli, Ridge Geyserville, Robin James Dusi Paso Robles and Cupcake Red Velvet Lodi. The host trio also demonstrated the correct way to taste wine by slurping the wine to achieve oxidization.
Culinary aficionados made their way to Mandalay Bay for an exquisite three-course Japanese Wagyu tasting hand-crafted by famed chef Michael Mina. Inspired by his travels, guests enjoyed exquisite Japanese cuisine and whisky pairings like Grilled Wagyu Beef with Charred Miso and Japanese Whisky Ceremony featuring Yamasaki 12-Year Japanese Whisky.
Chef Rick Moonen and Master Mixologist Tony Abou-Ganim entertained guests at rm Seafood at Hand-Crafted Collaboration at Mandalay Bay. At this interactive flavor and texture demonstration, guests delighted in pairings such as Thai Green Papaya Salad with Seared Diver Scallop paired with The Wizard, an invigorating American Harvest vodka, Bianco Vermouth, Yellow Chartreuse and Orange Bitters cocktail.
The merriment of festivities and good company continued at Payard Patisserie & Bistro. Chef François Payard offered guests tips on certain skills and techniques that go into creating sugary concoctions of heaven and revealed that 12,000 macarons are whipped up daily!
Foodies quenched their taste buds as they joined Chef Hubert Keller, Chef Laurent Pillard, and Nevada's only female Certified Cicerone, Sarah Johnson, at Mandalay Bay's Mizuya Lounge for an Authentic Beer Garden, an Alsatian Brasserie Menu paired with live Irish music.
Chef Joël Robuchon prepared an extravagant six-course meal at Joël Robuchon Restaurant at MGM Grand. The chef of the century offered guests a wide variety of dishes including salmon tartar with shiso sprouts and caviar, heavenly cheese soufflé-flan served with fresh morels fricassee, spiny lobster roasted in a shellfish jus with bell peppers, lemongrass emulsion, roasted farm chicken with château chalon cooked in cocotte morel fricassee and mascarpone mousse and lemon zest cake, strawberry foam and fresh lemon sorbet.
As the night of festivities entered its final hours, Chef Michael Mina hosted a one-of-kind dining and entertainment experience at Bellagio Block Party unlike any other filled with live music, craft beers, sake, wine and spirits. Guests attending satisfied their appetite with a profusion of delectable bites from an all-star lineup of world-renowned chefs including Jean-Georges Vongerichten, Todd English, Julian Serrano, Edmund Wong, Jason Johnston, Royden Ellamar, Akira Back and Ben Jenkins.  Attendees were surprised with a thrilling chef cook-off between chefs Todd English and Akira Back supported by a Le Cordon Bleu Las Vegas protégé to churn out the best bites anyone can ask for, and awarded the winning protégé with a $20,000 prize package courtesy of Chase Sapphire Preferred.
Click on the photos below to enlarge.
Like Haute Living Las Vegas? Join our Facebook page or follow us on Twitter. Want Haute Living Las Vegas delivered to your in box once a week? Sign up for our newsletter.
7th Annual Vegas Uncork'd by Bon Appetit
The Beer Garden. Photo: Isaac Brekken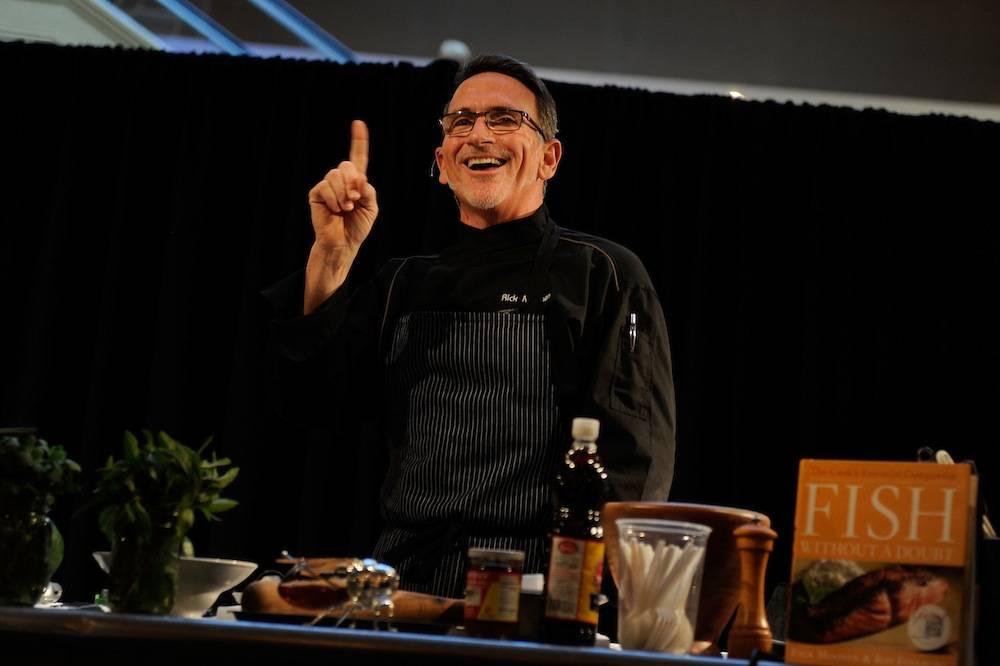 7th Annual Vegas Uncork'd by Bon Appetit
Rick Moonen at the hand-crafted collaboration. Photo: David Becker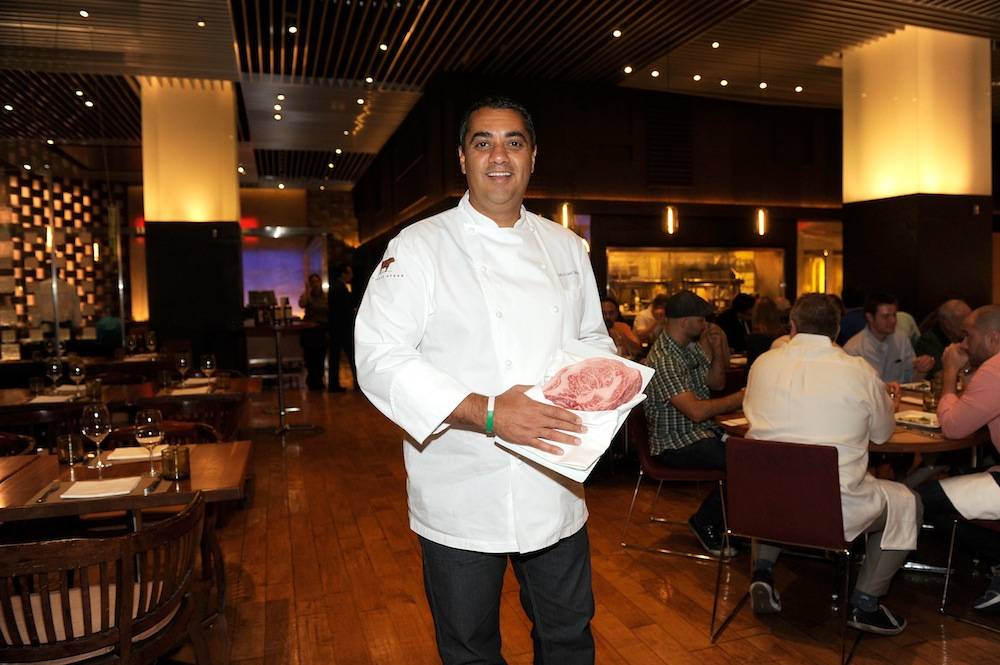 7th Annual Vegas Uncork'd by Bon Appetit
Michael Mina at Beef and Whiskey Japan-Style. Photo: David Becker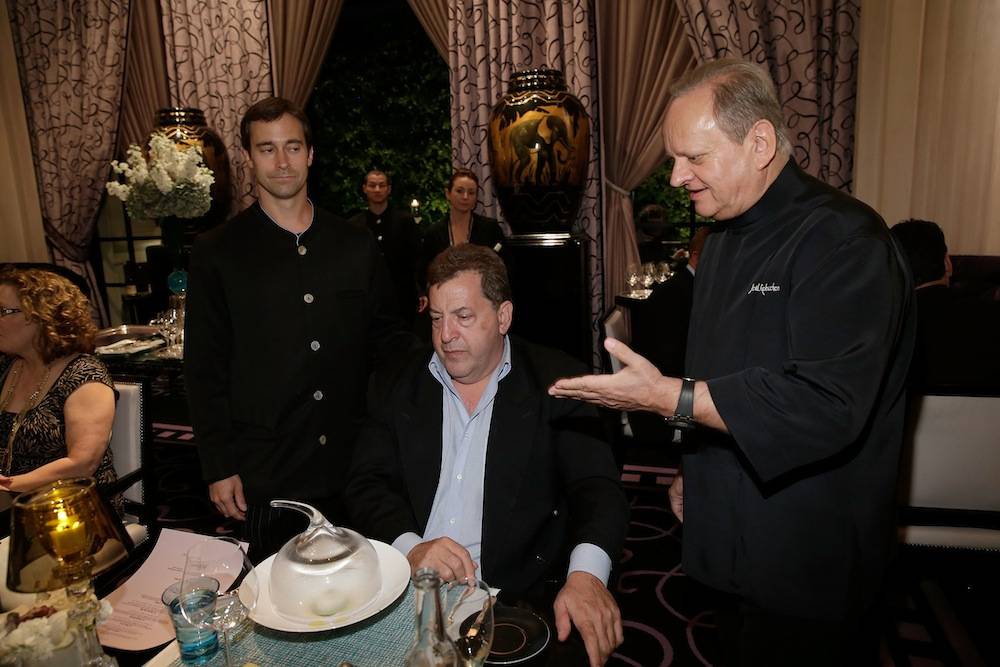 7th Annual Vegas Uncork'd by Bon Appetit
Joel Robuchon. Photo: Isaac Brekken
7th Annual Vegas Uncork'd by Bon Appetit
Hubert Keller. Photo: David Becker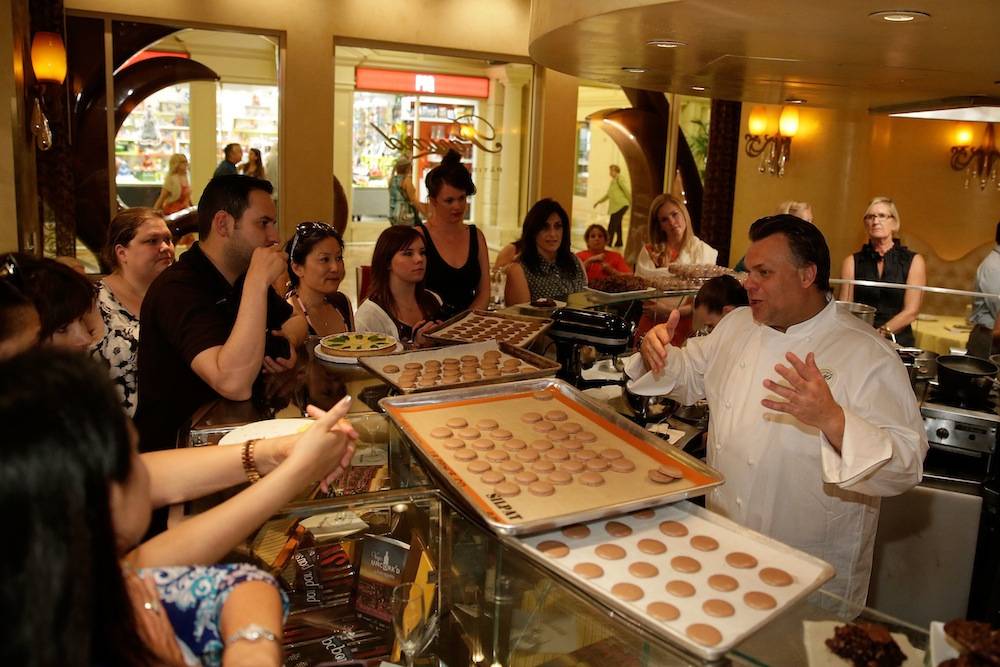 7th Annual Vegas Uncork'd by Bon Appetit
Francois Payard. Photo: Isaac Brekken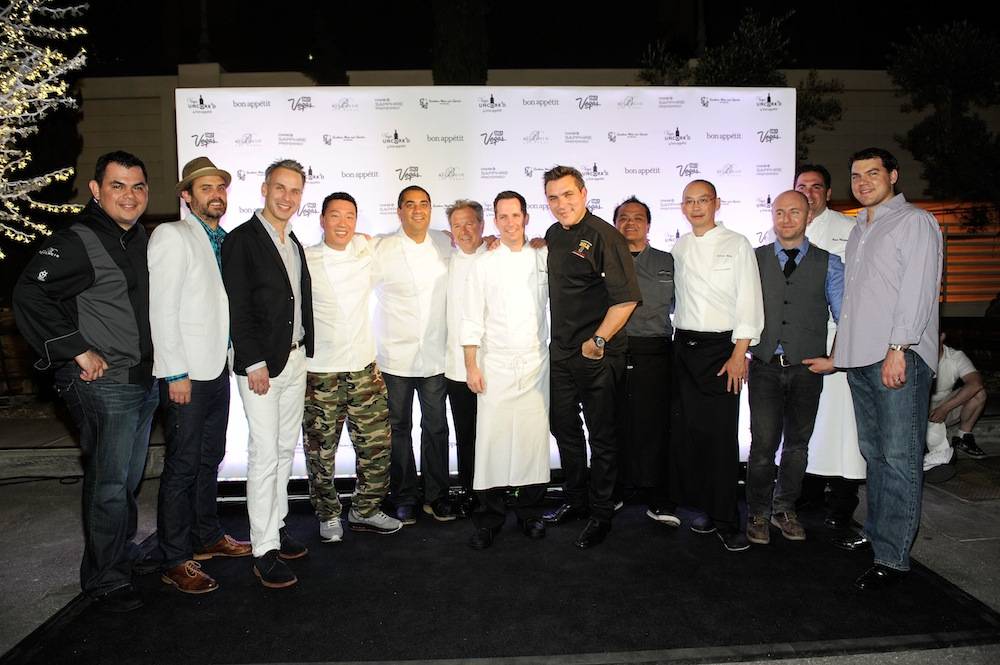 7th Annual Vegas Uncork'd by Bon Appetit
Chefs of Bellagio. Photo: David Becker
Subscribe to discover the best kept secrets in your city