On Sunday, February 24, 2013, glamorous Chicagoans got red carpet ready and experienced the magic of Hollywood at Oscar Experience: Chicago held at the Gene Siskel Film Center of the School of the Art Institute of Chicago, located at 164 N. State St. The sold out event had more than 280 people in attendance and helped raise $51,000 to support educational and programming initiatives of the Gene Siskel Film Center.
Oscar Experience: Chicago, Chicago's only event sanctioned by the Academy of Motion Picture Arts and Sciences, included a glamorous red carpet hosted by Amanda Puck, delectable food generously donated by Pure Kitchen Catering, themed Stoli and Sailor Jerry cocktails, courtesy of William Grant and Sons, hair and makeup touchups by Blow by Blow, and a live high-definition telecast of the 85th Annual Academy Awards® show presented in the Film Center's two state-of-the-art movie theaters, courtesy of ABC 7 Chicago.
"Oscar Experience is an event meant to be a shared with others.  This network of fundraising parties across the nation is a natural extension of that experience, and also represents the year-round philanthropic work the Academy does," said Academy CEO Dawn Hudson.  "This February we are thrilled to be able to celebrate the movies with fans nationwide while supporting charities around the country."
The Academy of Motion Picture Arts and Sciences established the Oscar Night America program in 1994.  Oscar Experience: Chicago is one of 46 official parties that was held across the country this year on Oscar Night.
"We are thrilled to be the only Academy-sanctioned event in Chicago, now in its 20th year," said Gene Siskel Film Center Executive Director Jean de St. Aubin. "This party gives Chicagoans the chance to be a part of Hollywood's biggest night of the year while supporting the world-class programming here at the Gene Siskel Film Center."
0381_Marlon Scott and David Martin
Marlon Scott and David Martin
0344_Laurie Davis
Laurie Davis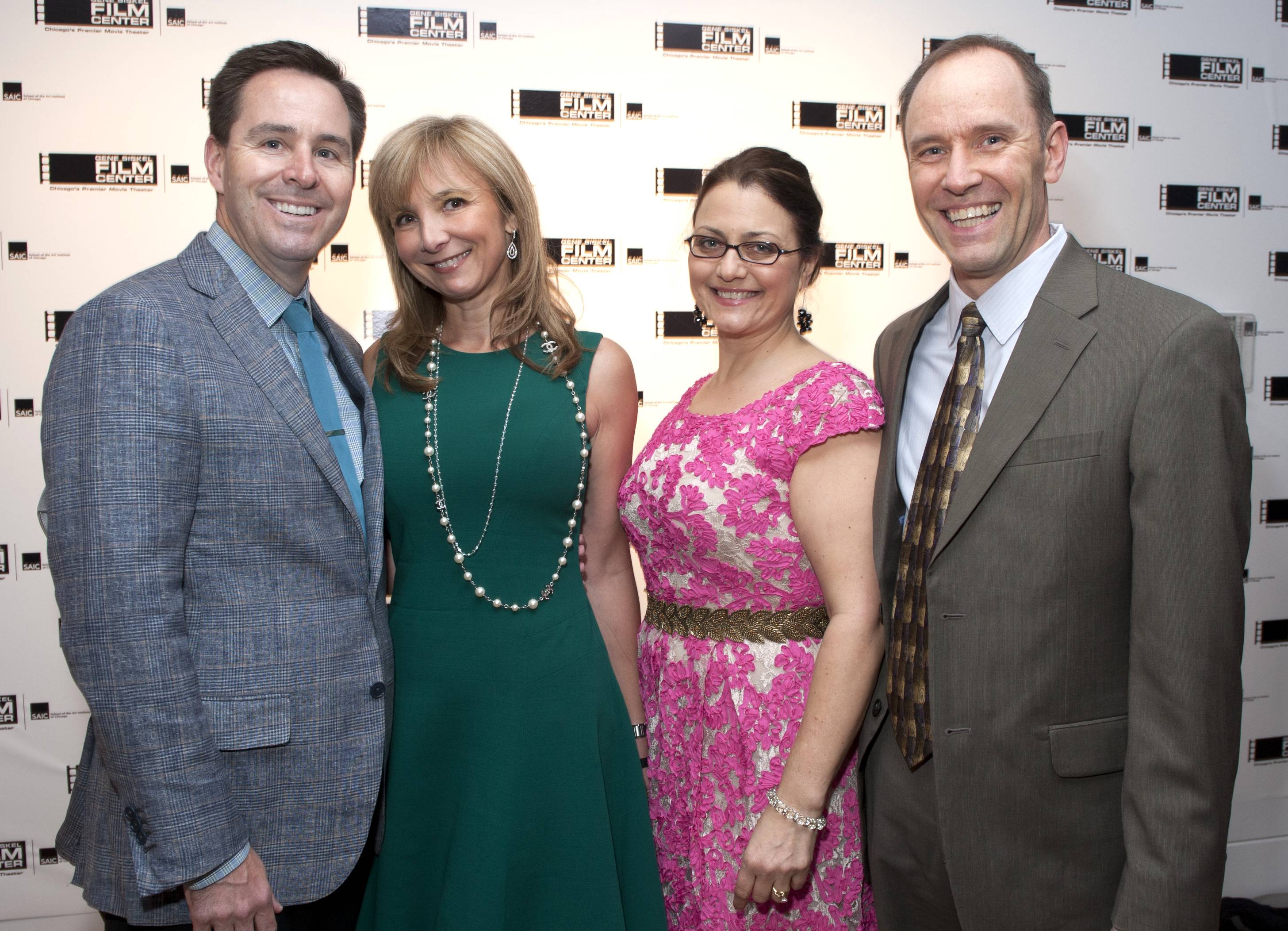 0281_Keith and Shari Johnson, Angie and John Garbot
Keith and Shari Johnson, Angie and John Garbot
0222_Susanna Negovan, Ellen Sandor, Jean de St. Aubin, Michelle Cucchiaro, Kristin Anderson (Susanna and Kristin co-chairs)
Susanna Negovan, Ellen Sandor, Jean de St. Aubin, Michelle Cucchiaro, Kristin Anderson (Susanna and Kristin co-chairs)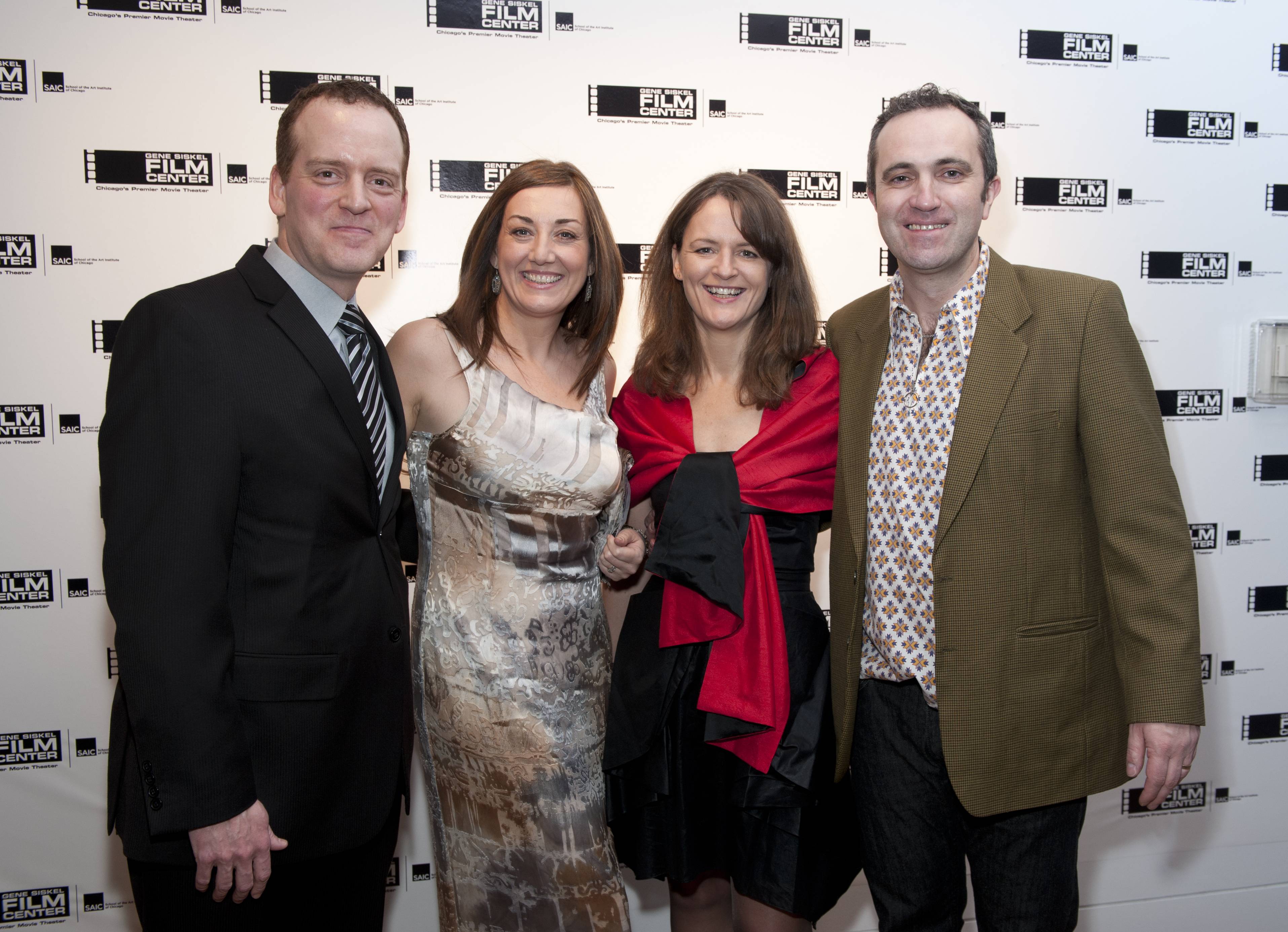 0164_David Hundley, Maggie Malone, Maedhbh and Aidan Cronin (Aidan – Irish Consul General)
David Hundley, Maggie Malone, Maedhbh and Aidan Cronin (Aidan – Irish Consul General)
0132_Amanda Puck and Jason Felsenthal
Amanda Puck and Jason Felsenthal
0118_Renny Rhanor, Nathan Claxten
Renny Rhanor, Nathan Claxten
0071_Joshua Yates, Monika Heppe
Joshua Yates, Monika Heppe
0064_Ron Masters, Margaret MacLean, Tommy Walton, Roger Price
Ron Masters, Margaret MacLean, Tommy Walton, Roger Price