The movie Argo based on a true story about six US foreign service workers that were smuggled out of Iran in 1979 by a fake production company created by the CIA and Canada, just debuted this past weekend, coming in at #2 in the box office. The movie was directed by none other than Ben Affleck, who filmed in Tehran, Virginia and of course, Los Angeles.
In fact, many prominent properties in L.A. were used in the film. John Goodman and Alan Arkin amuse themselves at the Beverly Hilton to Warner Brothers' lot in Burbank. But the one of the most recognizable estates used was Arkin's house, also known as Zsa Zsa Gabor and Frederic Prinz von Anhalt's house. The movie shows the round foyer, the facade and an aerial, along with several shots above.
Since June 2011, the home has been on the market, but after many attempts the home has since been listed at $14.9 million. Despite not being sold as of yet, it's always good to see the true beauty of homes on and off the screen.
Like Haute Living Los Angeles? Join our Facebook page or follow us on Twitter @HauteLivingLA. Want Haute Living Los Angeles delivered to your inbox once a week? Sign up for our newsletter.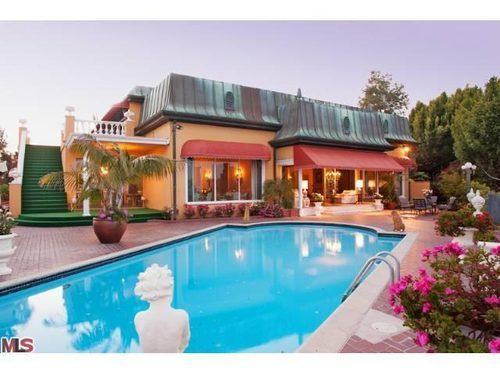 2012.10_argo-thumb
172x162-2012.10_argo-thumb (1)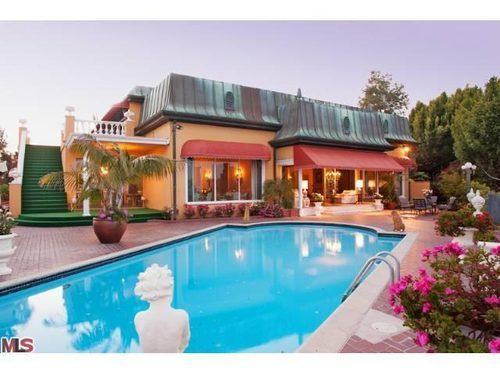 12-601917_1_4
Zsa-Zsa-Gabor_Front-Exterior-574x430
Zsa-Zsa-Gabor_LivingRm8-574x430
Zsa-Zsa-Gabor_LivingRm7-574x430
Zsa-Zsa-Gabor_LivingRm-574x430
Zsa-Zsa-Gabor_Foyer-574x430
Zsa-Zsa-Gabor_Foyer2-574x430
Zsa-Zsa-Gabor_View-574x430
Zsa-Zsa-Gabor_View4-574x430
Zsa-Zsa-Gabor_View3-574x430
Zsa-Zsa-Gabor_View2-574x430
Zsa-Zsa-Gabor_Pool-574x430
Zsa-Zsa-Gabor_Bar1-574x430
Zsa-Zsa-Gabor_BEV1
Zsa-Zsa-Gabor_Deck1-574x430
Zsa-Zsa-Gabor_Deck21-574x430
Zsa-Zsa-Gabor_DiningRm1-574x430
Zsa-Zsa-Gabor_DiningRm21-574x430
Zsa-Zsa-Gabor_DiningRm3-574x430
Zsa-Zsa-Gabor_Drive-574x430
Zsa-Zsa-Gabor_LivingRm2-574x430
Zsa-Zsa-Gabor_LivingRm3-574x430
Zsa-Zsa-Gabor_LivingRm4-574x430
Zsa-Zsa-Gabor_LivingRm5-574x430
Zsa-Zsa-Gabor_LivingRm6-574x430
Subscribe to discover the best kept secrets in your city