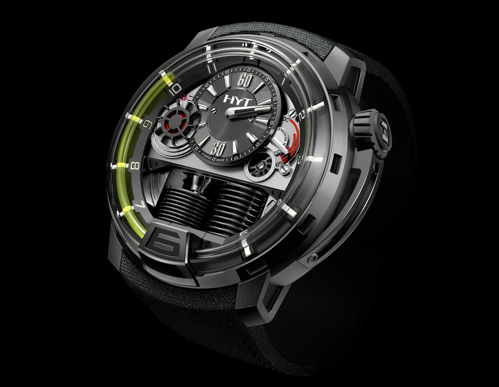 One of the brightest trends to emerge in the watch industry these days is the growing tendency of timepieces to glow in the dark. Tourbillons are fun to watch and repeaters are divine musical machines, but if you really want a useful function in a watch, you should get one that glows in the dark – it will help you read the time in theatres, dark airplanes or under water.
The hour markers and hands of Ball watches, for example, contain micro gas tubes with tritium gas, coated with luminescent material. The H1 Hydromechanics from HYT employs clear circular tubes filled with a glowing green liquid called fluorescein. The liquid is manipulated by a pair of tiny bellows-like contraptions that make it flow up and down alongside an hours index.
READ THE FULL ARTICLE ON HAUTETIME.COM
Like Haute Time? Join our Facebook page or follow us on Twitter @hautetime.
Subscribe to discover the best kept secrets in your city