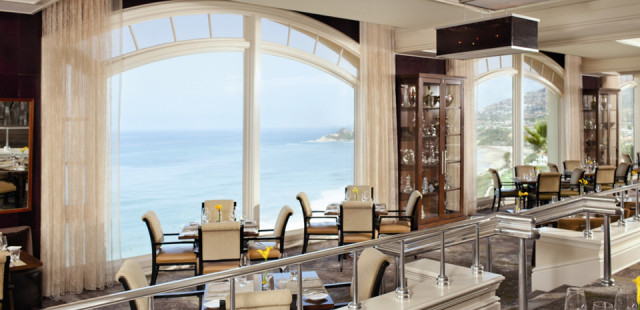 Tantalize your taste buds this season at the Ritz Carlton, Laguna Niguel. Join Executive Chef Andres Jimenez as he hosts his monthly Chef's Table Dinner.
Chef Jimenez prepares an exquisite four-course tasting menu designed around a seasonal theme of ingredients and wine pairings. Each menu is designed by Chef Jimenez and his culinary team, with each course of the meal showcasing a different chef's talents as they relate to the theme.
On February 23rd, the chef and his team will bring the "market to the table" of his private dining room, allowing guests to experience how basic market ingredients can be transformed into a five-star meal. Through this meal, the chefs will demonstrate how it is not the complexity of the ingredients that are chosen, but rather what is done with those ingredients that can make for a truly delectable experience.