San Francisco fashion can be described as artsy, unique, and individual–a place where trends are rarely followed, urban fashion is hip, and off-beat funkiness thrives.  In San Francisco, the fashion mantra remains:  Style is all about the individual.
Jasmin Zorlu is a San Francisco based milliner (a hat-designer and maker) whose designs naturally fit the San Francisco bravado of singular eccentricity.  Born in Germany to an American mother and Turkish father, Zorlu has lived in Italy, Turkey, Japan, Icelend, New York, and now in San Francisco.  Her aesthetic genius has reached a widespread array of people from San Francisco locals to world-renowned celebrities and beyond.
As millinery moves in and out of the latest trends, Jasmin Zorlu marches to the beat of her own drum.  Her millinery aesthetic can be described as "Art Deco blended with the Minimalism of Japanese design and the Modernism of Scandanavia."  Her diverse line includes cocktail fascinators, cashmere slouch hats, fur felt blocked hats, and sculpted fish skin helmets.  Zorlu works in the "old world way of millinery," where each piece is a hand-sewn one-of-a-kind, rarely utilizing the sewing machine, and never using glue.
Zorlu's designs have even caught the attention of several celebrities.  Rhythm and Blues singer Erykah Badu took notice of Zorlu's distinctive "Molecular Mermaid Helmet" as she was passing by The Hat Shop in SoHo, New York.  Badu fell in love with the design and placed a custom order for the same hat in greens and blues, the many hues of the ocean.  Over the years, Zorlu's other celebrity clientele have included Tom Waits, Neil Young, Kat Von D, and Bjork, to whom Zorlu had the opportunity to personally deliver a stylish hat.
Currently, Zorlu is working on Fish Skin Cocktail hats (also called "fascinators"), utilizing a luxurious type of exotic European leather.  These hats will be paired with hand-made evening clutches, also designed by Zorlu.  She is also working on tie-dying cashmere sweaters to make one-of-a-kind cloches, berets, and turbans.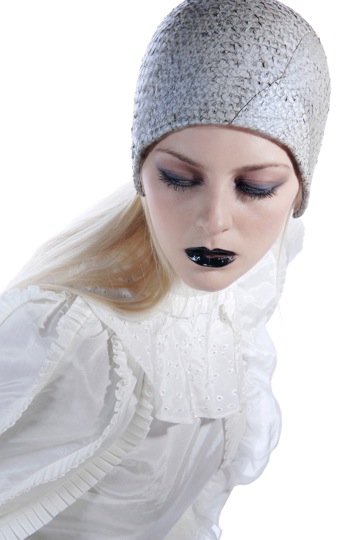 _RUD3304
Fish Skin Helmet by Jasmin Zorlu. Photo by Rudi Amedeus.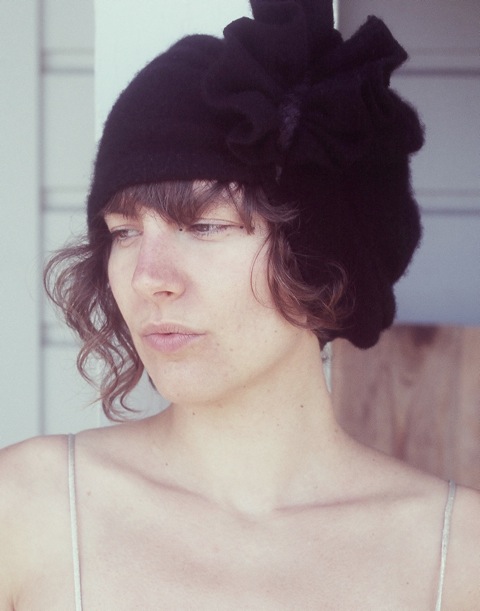 blkcashmere_noring
Butterfly Cloche in Black Cashmere by Jasmin Zorlu. Photographed by Will Cardoza. Worn by Art Curator Kellie Peach.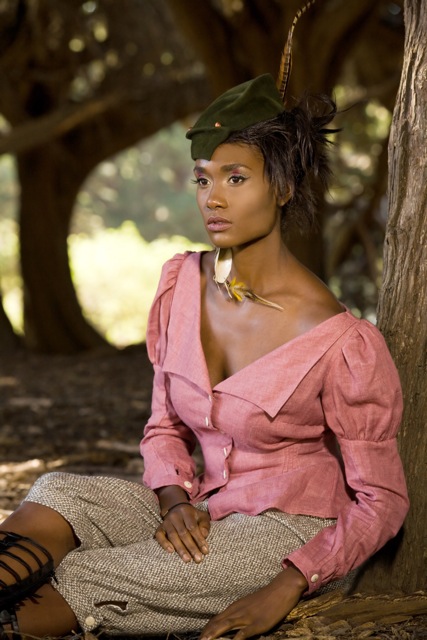 Zorlu_robinhood
Robin Hood Cocktail Hat by Jasmin Zorlu. Photographed by Jar Concego.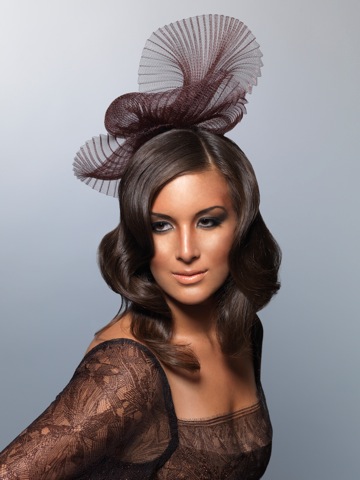 acc_brown
Wave Cocktail Hat of Pleated Crinoline by Jasmin Zorlu. Photographed by Tony Maesto.
erykah
Erykah Badu in Molecular Mermaid Helmet by Jasmin Zorlu. Photograph courtesy of www.gorillavsbear.net.
jzbio
Jasmin Zorlu in Her Own Custom Cocktail Creation
Prices range from $125 to $550.
Cocktail hats start at $125.  Handmade cashmere hats start at $165.  Fur felt blocked hats start at $250.  Fish skin hats start at $550
Zorlu's work can be seen at: http://www.jasminzorlu.com
Local retail locations carrying Jasmin Zorlu's hats include:
'Red Square Boutique' in San Mateo  www.redsquareboutique.com
'Rue Atelier' in Berkeley  www.rueatelier.com
'The Hat Shop' in New York City  www.thehatshopnyc.com
To schedule an appointment at Zorlu's Nob Hill Studio in San Francisco, call: 415-730-4666
Like Haute Living San Francisco? Join our Facebook page or follow us on Twitter@HauteLivingSF. Want Haute Living San Francisco delivered to your inbox once a week? Sign up for our newsletter.