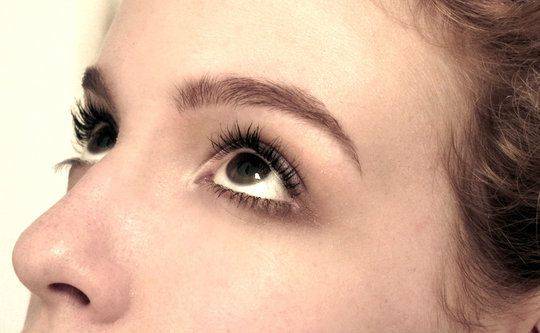 Those who routinely get their eyebrows done will tell you that properly trimming and shaping your brows helps give definition to your face. Though this saying may hold true, it takes an eyebrow artist to deliver a perfect set of eyebrows each and every time. One trip to any of these three eyebrow gurus, and there is no doubt you will be hooked:
Anastasia Beverly Hills
The eyebrow Queen herself has turned her secret to perfectly shaped brows into an eyebrow empire. With eyebrow kits, pencils and gels, Anastasia promises you can achieve great brows in the comfort of your own home. But if you are looking to have your eyebrows shaped by Anastasia herself, prepare for a two month waiting list. With a clientele packed with celebrity names such as Oprah and Madonna, a visit to her Beverly Hills or Brentwood store will equate to perfectly arched eyebrows from a group of eyebrow specialists.
Anastasia Beverly Hills is located at 438 N. Bedford Dr., Beverly Hills, Calif.
Damone Roberts
Though others may refer to themselves as "eyebrows experts," Damone is known as an artist who views arching and shaping eyebrows as some sort of art form. Known for delivering great eyebrows, a trip to the Beverly Hills location means you can lie down and not have to worry about how your brows will looks when you are done with the process. Even though Damon is the famous artist himself, many people will vouch that his other eyebrow specialists who are Damone Roberts trained are equally as outstanding.
Damone Roberts is located at 9669 Wilshire Blvd., Beverly Hills, Calif.
BraHaus
Known as the avant-garde eyebrow studio, BraHaus stretches their eyebrow knowledge as much as they can by offering consultations, clean-ups and advice on how to keep them looking beautiful without the immediate help of BraHaus. The artists as BraHaus believe that "bigger is better" and that full and perfectly shaped eyebrows are essential. Founder Zoey Van Jones and her other eyebrows experts make sure to deliver impeccable eyebrows each and every time. And if you are looking to get your brows done in time for that special day, those at BraHaus will prep you months before on how to achieve your best brows even before you come in for an appointment.
BraHaus is located at 45 East Union St., Pasadena, Calif.
Subscribe to discover the best kept secrets in your city