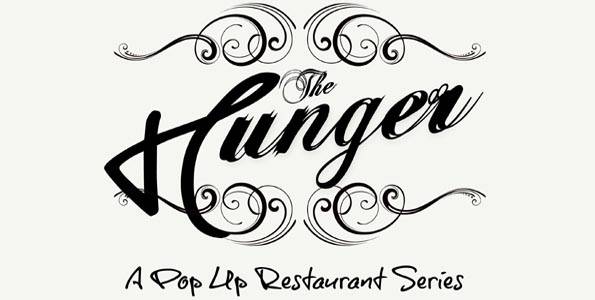 The Hunger Pop Up Restaurant Series returns with its next concept on Aug. 3 at The Yard at the Soho Grand Hotel. Fresh off the staggering success of their launch event, "Urban Cuisine Bourgeois," in Nolita with guests including Todd English, Tom Collichio, and Ken Friedman, Top Chef alum Camille Becerra and hospitality gurus Alan Philips and Josh Shames of SKY Group are presenting an al fresco Argentinean barbecue concept for their second Pop Up Restaurant. The Hunger is a series of themed pop up restaurant concepts presented in New York and other sophisticated culinary destinations. The second instillation of this series will be taking reservation requests as of today for four nights of service.
The menu and décor for the second restaurant is based on a locally sourced interpretation of Argentinean asado, or barbecue. The menu and preparations will be based on the asado style of grilling popular in the Pampa region of South America, with a focus on grilled meats prepared by Chef Becerra on a parrilla style grill.
Chef Becerra chose Argentinean asado as her inspiration for this pop up presentation because the flavors are sophisticated and bold, but require a simple preparation that allows the locally sourced ingredients to shine. She was also inspired by Soho's strong South American and European influences.
"The simple and bold flavors of asado grilling accompanied by freshly prepared Sangria or Argentine Malbec, is the perfect complement to summertime. This supports the Hunger's core mission of offering delicious and exciting new flavors and social experiences to New York's young foodie community." The décor will feature a 70 person communal table under the stars, a 20 by 10 foot photo installation, floating summer lanterns, and a 10 foot long open-air grill.
The environment will embrace the communal nature of asado, allowing the beauty of the food and sharing of this "guerilla culinary" experience to remain the focus. The music for The Hunger will be programmed by DJ Claudius Raphael and Nick Cohen, who will be combining elements of Argentine tango and rock with "the soundtrack of downtown Manhattan."
The Hunger came from a shared passion between Chef Becerra and Mr. Philips to bring friends together through sublime preparations of delicious ingredients served with style, in beautiful yet comfortable environments. The core focus of The Hunger concept is to create memorable culinary and social moments that exist briefly and then disappear. The evenings are set up like a fabulous dinner party, where all guests sit at the same time and simultaneously share an evening. Like a dinner party, guests will be encouraged to interact, leaving with only the memory of an experience that will never be exactly replicated again.
Chef Becerra rose to fame as a contestant on Bravo's Top Chef. Becerra is from Puerto Rico, and most recently was the owner of Paloma Restaurant in Brooklyn, New York. She incorporates the Latin spices and flavors of her heritage into her kitchen, and is dedicated to using the freshest seasonal ingredients and experimenting with technique to maximize flavor. She graduated from the Academy of Culinary Arts and has her finger on the pulse of the newest and most interesting urban culinary trends.
Seatings will be from 6 to 10:30 p.m. from Tuesday through Friday, Aug. 3-6.
Subscribe to discover the best kept secrets in your city