NASDAQ E.V.P. Barry Cohen and NASDAQ V.P. David Wicks hosted an evening for the Broadway Walk of Stars project at the NASDAQ Building at 4 Times Square, last night.
A cocktail reception was held for those who have made and continue to make New York City the destination of dream followers, theater lovers and ingrained essence of "if I can make it there, I can make it anywhere."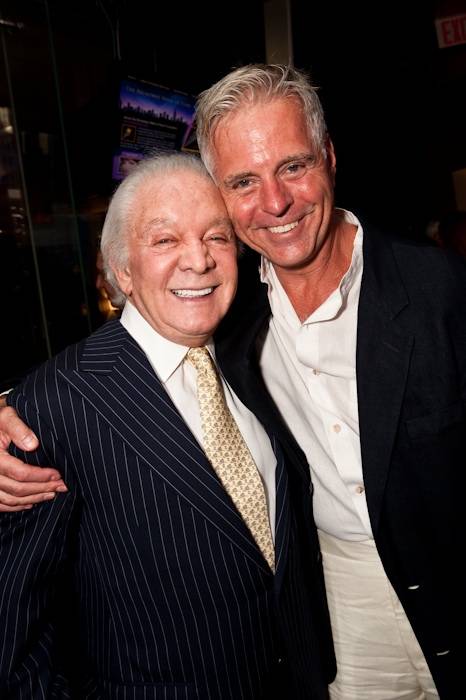 The Broadway Walk of Stars will immortalize and honor the stars and legends in Theater, Motion Pictures, Television, Music and Dance on the streets of Manhattan. Bold faced names which you may recognize Liza Minnelli, Barbara Streisand, Woody Allen, Kelsey Grammer, and Ed Sullivan.
Arlene Dahl, the Founder and President, said "The plan is to embed a specially designed star using the name of a great artist and his or her affiliation at intervals in the public sidewalk, forming a ribbon of stars. The stars will begin at 47th Street and Broadway in Times Square and continue down both sides of the street to 42nd Street, then branch out from there."
We look forward to the progress of The Broadwalk Walk of Stars. For more information check out www.thebroadwaywalkofstars.org.
*Lead Photo Arlene Dahl and The Amazing Kreskin*
Subscribe to discover the best kept secrets in your city