When you need to getaway, there are several nearby locales that make for a great escape. From the yachting waters of Fort Lauderdale to diving in the Florida Keys, there's always an excuse to get out of town in the Sunshine State. Here's our haute roundup of the top getaways near Miami.
Palm Beach
Abound with luxury hotels, golf resorts, and spas, there's so much to love in Palm Beach. If you're looking for a true getaway, look no father than The Breakers, the most historic and oldest hotel in Florida. There you'll find the most sophisticated amenities and luxurious accommodations. Palm Beach's only oceanfront resort, it is celebrated for its rich heritage, genuine service, unparalleled array of amenities and Florida's finest beachfront experience.
Naples
Fine dining and excellent shopping mark this relaxing locale, located only a short 3 hours from Miami. With a small town atmosphere, you'll feel miles away from the hustle and bustle of Miami. While there, escape to a the Ritz-Carlton Spa at Naples, where the gentle Gulf breezes dance among the cypress, mangrove and palm trees. The Ritz-Carlton Spa at Naples features rejuvenating and healing steam rooms, saunas, aqua lounges, while an outdoor mineral pool completes your Florida spa vacation experience.
Orlando
While a tourist magnet, there are beautiful hotels that make for excellent getaways in this land of Disney characters and fast roller coasters. One of the most high-end hotels at Walt Disney World is the Grand Floridian, the Victorian-style crown jewel of the hotels at Walt Disney World Resort in Florida. Offering world-class dining, entertainment and luxurious accommodations in its 6 striking red-gabled buildings, it is a family-friendly deluxe getaway for the discriminating traveler.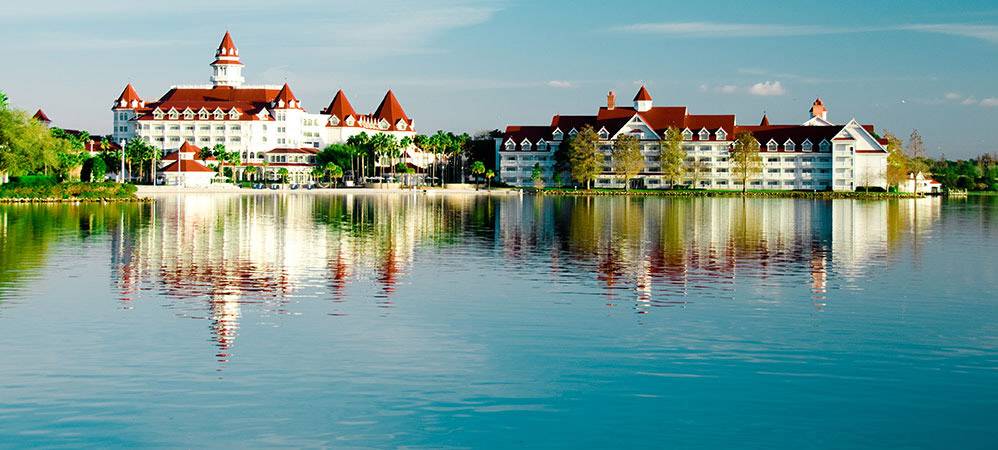 Ft. Lauderdale
If you don't have enough time for a getaway far away, head to Fort Lauderdale, where plenty of hotels, arts and entertainment on Hollywood Beach and at Downtown Riverwalk await you. There's plenty of diving from Deerfield to Hallandale Beach and a world of golf, too. In Fort Lauderdale, the more you do, the more you'll marvel. Feel the caress of nature at Butterfly World or get your heart pounding with thoroughbred racing at Gulfstream Park. Plan a spa day or a day cruise. And area museums invite you to explore acclaimed art, culture, science and history exhibits. Meanwhile world-class entertainment and gaming are well within reach. Every visit is a fresh taste of paradise, from the Blue Wave beaches to the yacht-filled waterways to the exotic Everglades.
The Florida Keys
Jimmy Buffet approved, the Florida Keys is the perfect place for sun and relaxation. Here, snorkeling and world-class sportfishing rule and cool drinks are a must. Diving is among the best in the world here and drive-to islands are rich in arts & culture.
Subscribe to discover the best kept secrets in your city