Gary Nader is no stranger to art. His gallery is the largest and most important art gallery in South Florida and now his putting his reputation to work by hosting an online auction  called Auction Pro-Haiti, in which all of the proceeds will go to the devastated country.
The auction will take place online April 1-13 on Artnet Auctions. It was announced today that the auction hopes to raise funds to rebuild the Canape-Vert Hospital in Haiti, which was destroyed after the massive earthquake hit the Caribbean country about six weeks ago.
The area where the hospital was located is known to be one of the poorest sections of Haiti, and the surroundings of the hospital, along with several of the orphanages located in that section have been completely demolished and reduced to a mountain of crumbled rocks. The money from the auction will also help the community rebuild itself.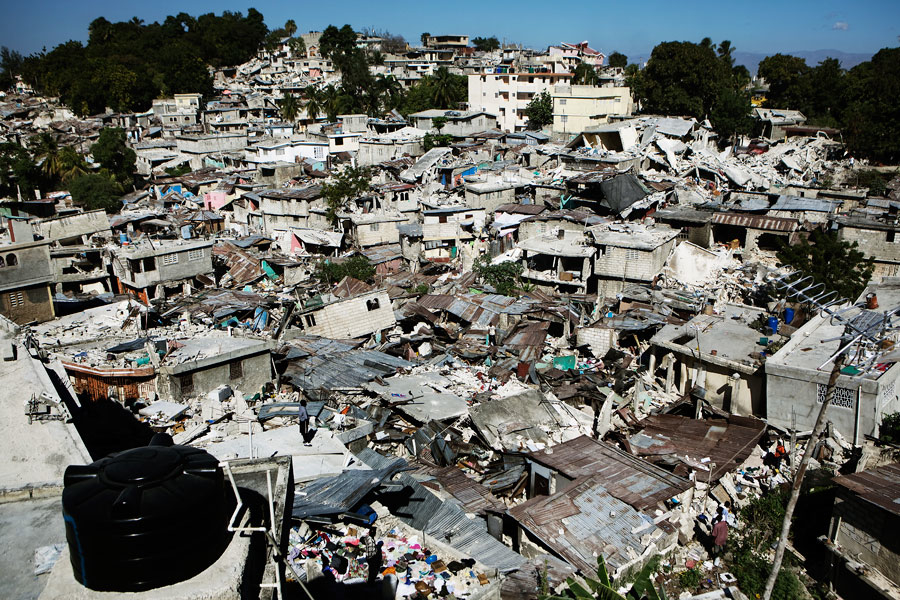 Artists, galleries, museums, and private collectors are being encouraged to donate any artwork they can for the auction. This auction will survive on donated items only and it is expected to have a vast collection of important paintings, sculptures, and drawings by well-known Latin American, modern and contemporary artists.
Gary Nader himself is donating over $100,000 in artworks for his auction.
If you'd like to view the auction and the items offered, a selection of the works will be available to for public viewing at Gary Nader Fine Art from March 25th to April 13th.
If interested in submitting artwork, the deadline is March 11th, 2010, and it can be submitted via e-mail to auctions@garynader.com or you can mail photos and full captions of the artwork(s) to: Gary Nader Fine Art, Attn: Auction, 62 NE 27th street, Miami, Florida, 33137.
For more information about the auction, please call: (305) 576-0256 or send any e-mails to auctions@garynader.com