The season of sun is in full swing and we at Haute Beauty are on our tour de summer. From trips to the Hamptons to west coast weekends to euro excursions, we're all over the map and our number one priority is of course, keeping our beauty routine in check. 
Constant travel is not always easy on our skin and making sure you pack the essential tools is key. Lucky for you, we've figured out the absolute must-have products for all your upcoming vacays to ensure the healthiest, glowiest you. Consider this your glow girl summer guide.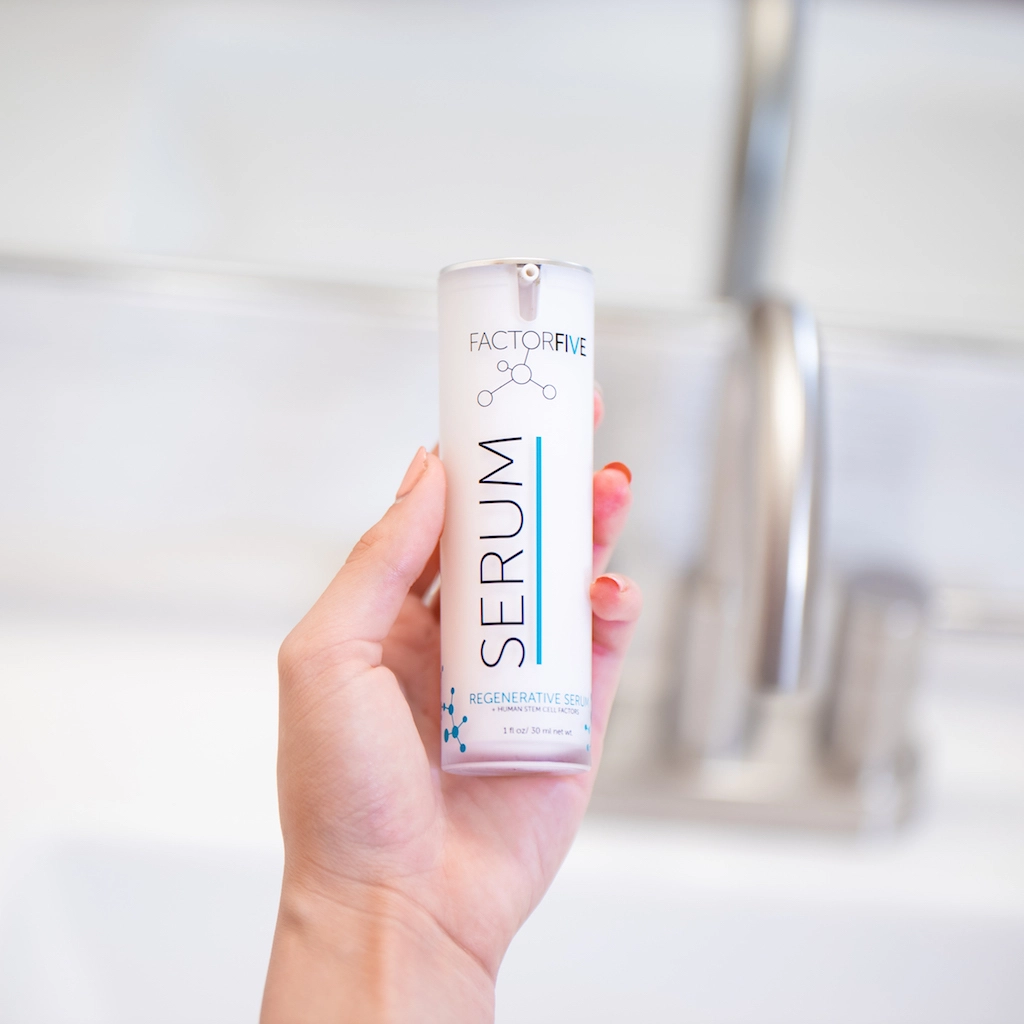 Photo Credit: FACTORFIVE
Keeping our skin refreshed is crucial, especially on our tropical vacations; that's why FACTORFIVE's Regenerative Serum stays on hand at all times. This dermatologist and plastic surgeon-backed, anti-aging skincare serum uses ethically derived human stem cell growth factors to target the five signs of aging: wrinkles, sunspots, skin laxity, thickness, and uneven texture. Made with zero parabens, this serum will have you looking fresh-faced at all times. 
Photo Credit: Rosebud Woman
Meet the ultimate one-stop shop for all your travel-sized (and worthy) skincare needs. The Rosebud Woman Ritual Set includes an all-encompassing beauty kit – cleansing wipes to keep your body refreshed, a calming cream to soothe and de-stress, a stimulating serum for nights with your S.O., and a moisturizing everyday balm. And the best part? With every purchase, Rosebud Woman donates a portion of the proceeds to One Heart Worldwide. 
Photo Credit: Vintner's Daughter
Vintner's Daughter, the performance-driven nutritional skincare brand launched its first-ever unisex fragrance. In just one roll, the discrete pulse-point application of Understory provides a botanical scent, which instantly transports you to feel the pureness of nature. Through the timeliness of floral, nuanced Earth, and lush forest notes, the hand-blended fragrance creates a deeply personal moment to provide endless elegance.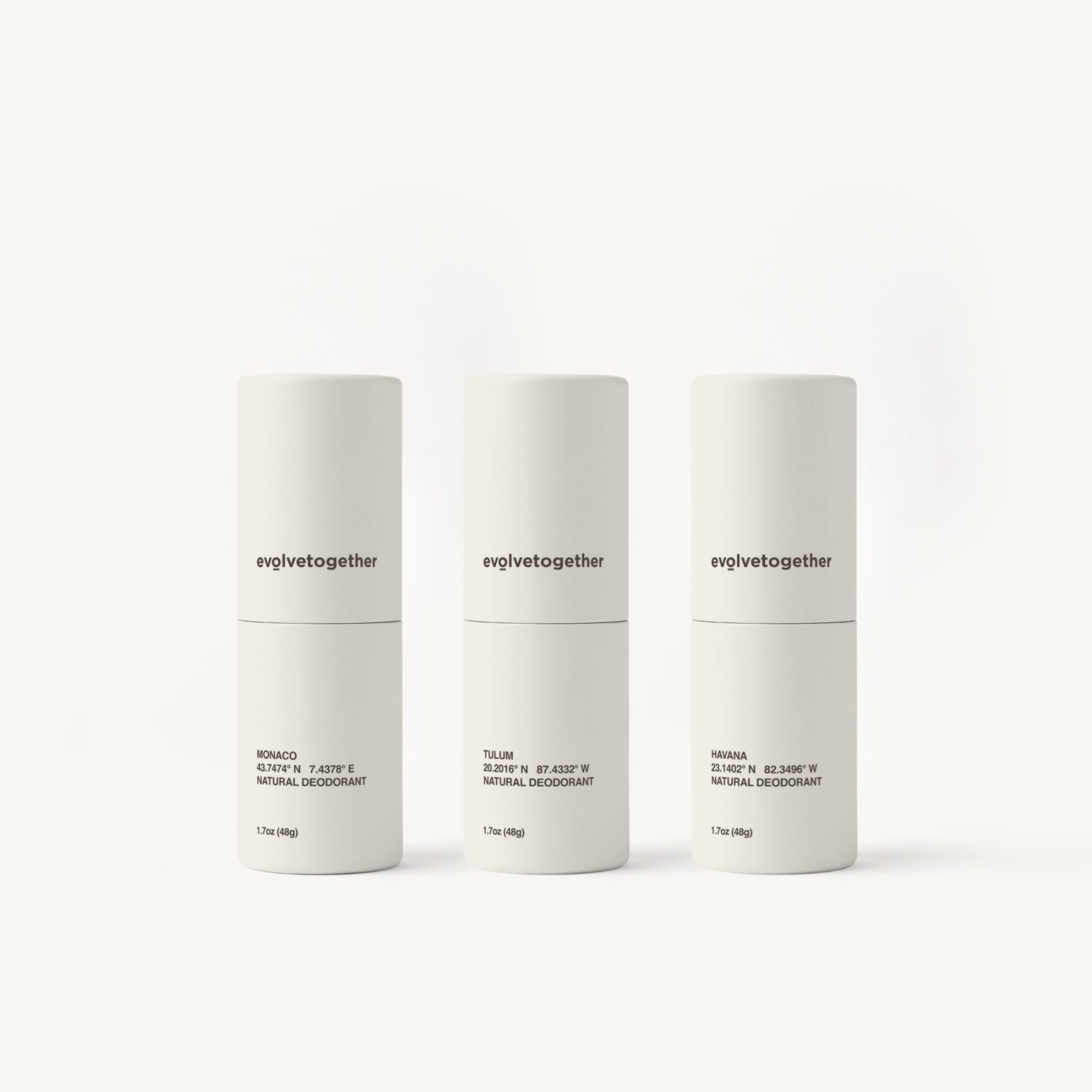 Photo Credit: Evolvetogether
Evolvetogether's natural deodorant mini set is the definition of smell good, live good. The gender-inclusive brand focuses on daily essentials that allow us to feel our best. These mini deodorant sticks not only smell like some of our fave destinations (Tulum, Monaco, and Havana), but they're the perfect size to keep in our purse for whenever you may need. 
Photo Credit: Agent Nateur
I don't know about you, but I love my lashes and brows looking on point at all times. Agent Nateur's Lash and Brow Serum is our go-to, double-threat product. This two-in-one, healthy serum is both a styling serum and lash gloss to give your lashes and brows their best shape and definition. This easy product is the quick and effective answer for your day-to-day beauty needs. 
Photo Credit: MALIN+GOETZ
Malin + Goetz best-sellers travel kit truly has everything that you *actually* need: from a grapefruit face cleanser, vitamin e moisturizer, bergamot hand, and body wash, vitamin b5 body moisturizer, peppermint shampoo, and cilantro conditioner. No stressing over remembering what to pack when you have this beyond-perfect set. 
Photo Credit: Beverly Hills MD
Refresh and recharge with Beverly Hills MD's easy, Resurface + Restore system. This two-step "at-home" derma peel is seriously life-changing when it comes to smoothing the skin and alleviating the looks of wrinkles. This major product helps tighten the skin and corrects and minimizes the appearance of age spots, large pores, and other textual imperfections. 
Photo Credit: Mario Badescu
Lips are one of my favorite beauty moments, which is why I pay extra attention to keep them looking fresh 24/7. For an all-day perfect pout, add the Mario Badescu Lip Mask with Acai and Vanilla to the cart. This jelly mask keeps your lips supple and hydrated at all times. She's formulated with a blend of botanical extracts and oils for the dreamiest pout. This mask launches on August 5th.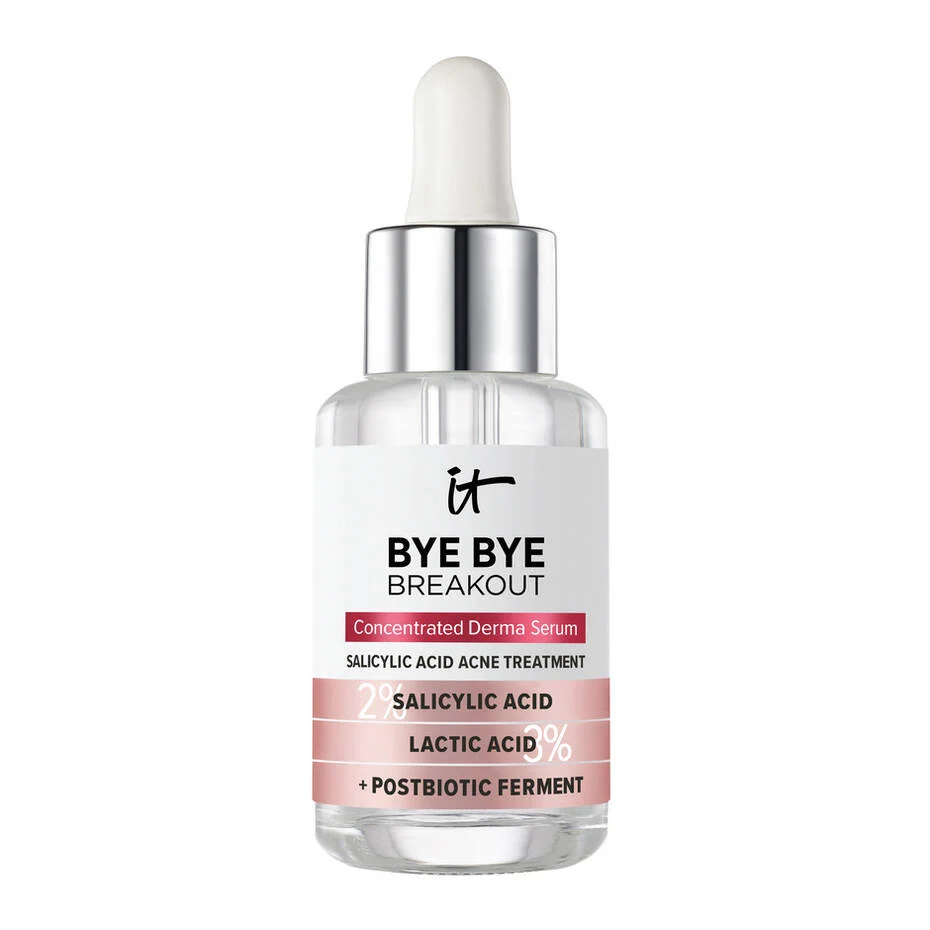 Photo Credit: Alison Brod PR
Traveling around on hot summer days can obvi lead to some breakout moments. If you can relate, meet your new best friend. IT Cosmetics Bye Bye Breakout Concentrated Derma Serum is a lifesaver when it comes to clearing up skin in a timely manner. It's a one-step product that reduces active acne and fades the look of marks while helping to support calm and balanced-looking skin. Clinically tested, this serum reduces acne in just three days. Trust me, it's a game changer.