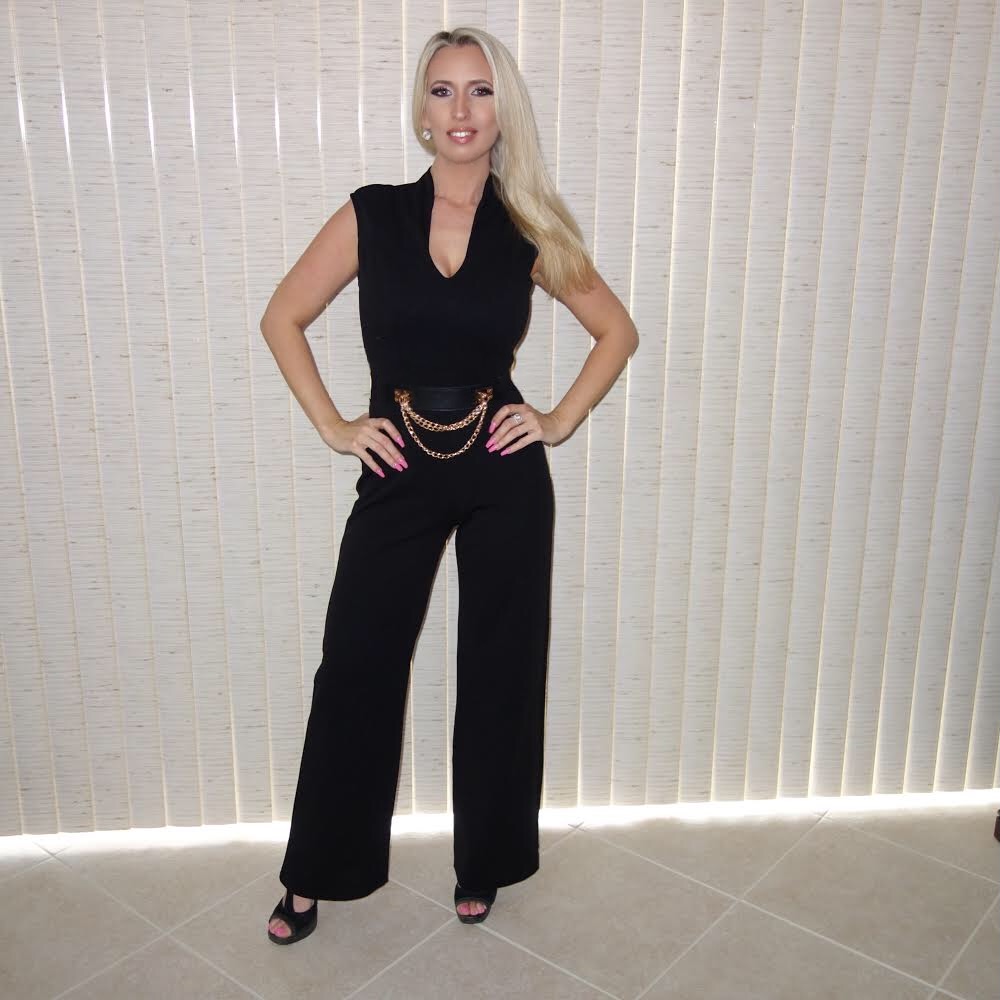 Photo Credit: Katie Da Silva
Katie Da Silva serves as the premier colorist and stylist at Miami's gorgeous salon, Rossano Ferretti, located inside the posh Faena Hotel's spa area. While hair color is her forté, she's also an expert in all things hair care-related, boasting knowledge on treatments and cutting-edge techniques that set her above and beyond the rest. From 'hair botox' to keratin treatments, balayage, highlights and so much more, there's no project that Da Silva can't excel at. To do this, she utilizes some of her favorite tools and products in the salon and also in her personal hair care regimen to elevate the hair and give it a life of its own.
Here, Haute Beauty chats with the beauty pro to find her tips, secrets and products she swears by that will result in your hair looking and feeling its best. Find the scoop below.

Photo Credit: Shutterstock
HB: Favorite blowdryer to use?
KDS: Dyson. I love this blowdryer because it's engineered to help protect the hair from heat damage by measuring temperature 20 times per second. It's also quiet, lightweight and versatile. I personally use it for my own hair and on my clients. The best part is that it cuts blowdrying time in half, so it's definitely worth the splurge! 
HB: Favorite curling iron or flat iron?
KDS: Ghd platinum professional flat irons are great because you can regulate the temperature—it heats up very quickly and it just glides along with the hair so smoothly. I can use it to it straighten, curl or add beach waves. As a stylist, I like that the exterior stays cool for easy handling. I also love the Dyson Air Wrap because it can be used to smooth, curl, wave, add volume and dry. It regulates heat just as their hairdryer does, but is made specifically for styling. It's very innovative and a great new tool to be able to work with. 
Photo Credit: Rossano Ferretti
HB: Go-to shampoo and conditioner?
KDS: Rossano Ferretti Dolce shampoo and conditioner because it is luxurious and makes your hair feel amazing. It's great for adding moisture and works really well with damaged hair, dry hair or extensions. It has a blend of natural ingredients including grape leaf, hyaluronic acid and aloe vera which hydrates, repairs and adds shine to the hair. Plus it smells really yummy! 
Photo Credit: Rossano Ferretti
HB: Favorite hair mask?
KDS: Rossano Ferretti Prodigio is my favorite mask because it works a little differently than most. It's a deep regenerating treatment you apply before you shampoo and condition your hair. It penetrates all the way to the inside part of the hair and guarantees long term hair improvement. I notice after just one use the cuticles feel repaired and it adds so much bounce and shine to the hair strands. It's amazing if you're trying to improve the overall health of your hair. 
HB: Do you prefer to work with short or long hair?
KDS: I love long hair...but can appreciate when a short cut compliments a person's facial features. When styling either long or short hair, I focus on what will make the style look the healthiest, be the most flattering and bring out the natural beauty of my clients. I enjoy the versatility of all lengths. 
HB: Favorite hairstyle? 
KDS: I like the type of style that goes with your own personal vibe. It can be classic or elegant, wild or fashion-forward. Hairstyles are a very special form of art. It reflects the client's inner-self and can make them look and feel their best. When your hair is styled just right, you feel like you can take on anything and it shows.