Laffite Automobili Releases First Ever Electric Street Legal Race Car Models.
It's electric! Ahead of the highly-anticipated Miami Grand Prix that takes place this weekend at the Miami International Autodrome, Italian car manufacturer Laffite Automobili hosted a historic unveiling of the first set of electric racing cars approved for road-driving in an exclusive, worldwide reveal at their luxury showroom in Miami, FL on Wednesday evening. 
Bruno Laffite and Pascal Cohen, the founders of Laffite Automobili, along with their design team from GFG style, and their research and production team from LM Gianetti, assisted in unveiling an exclusive range of exquisite hypercars inspired by Formula One motor racing, but built and approved as safe for everyday driving. Arriving after five years of ongoing development, the Laffite "Gemelli" (twins, in Italian) along with their design and production teams, have succeeded in meeting extreme guidelines for production, safety, design, performance, and engineering, ushering in a massive change for the auto industry. 
Bruno Laffite, who is the nephew of the French former Formula One driver Jacques Laffite, successfully imbued the Formula One legacy into the artful conception of his hypercars. He spoke about his decade of experience as a racecar driver and fanatic, and stated, "Racing was not enough, I wanted to go to the end of my childhood dream, and this dream was to make street-legal race cars".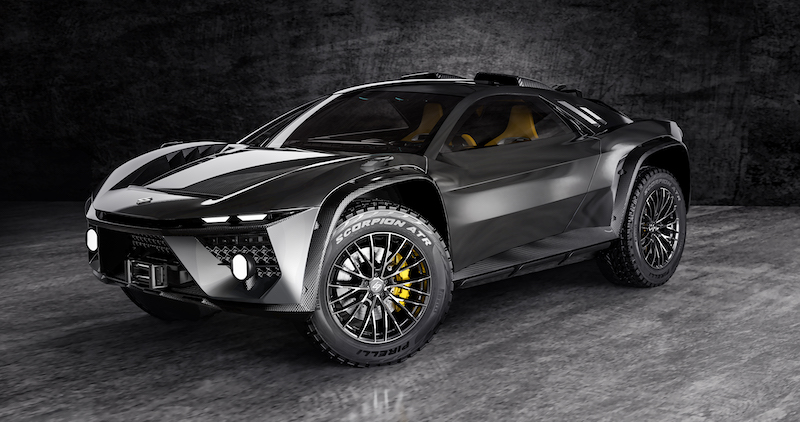 In a beautifully produced showcase, accentuated with tasteful, moody lighting, upbeat electronic music, and subtle fog machines for added visuals, five fully electric supercar models were presented. The first revealed were the Atrax, a SUV-type suitable for off-roading, followed by its "stradale" version ("street-version" in Italian), the Atrax Stradale. The Barchetta and the Barchetta Coupe models followed, boasting visible, 2-seater cockpits to emulate a true F1 effect for its lucky passengers. The Laffite LM1 finished the reveal, where the crowd was called to an audible and visceral experience of the car's advanced, electric horsepower. Reaching from 1 to 200 mph in 1.9 seconds, the LM1 model sealed the audience's amazement for the Laffite legacy.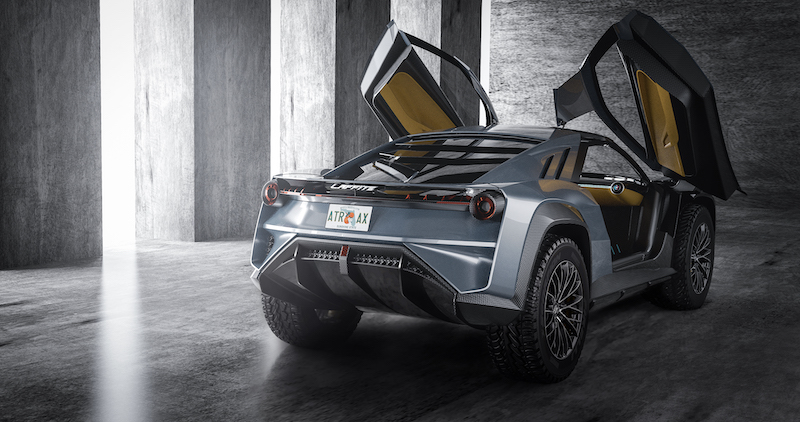 Luisa Gianetti, from the production team at LM Gianetti, relayed that it took over 15,000 hours to perfect the engineering for these models. She stated, "We concentrated on aerodynamic aspects: on performance, on weight, on every single detail which has been developed in our company, with a huge amount of passion and love for the project".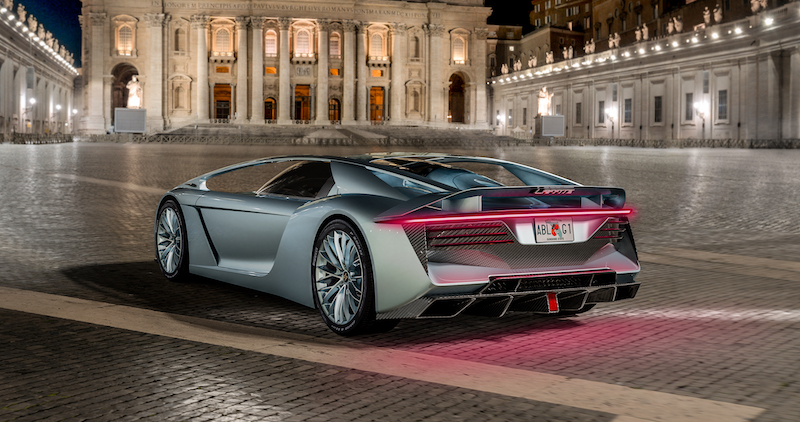 Each hypercar model is equipped with F1 specifications, high-speed charge times, state-of-the-art racing technology, and sleek exteriors that perfectly combine luxury with racing and environment-friendliness.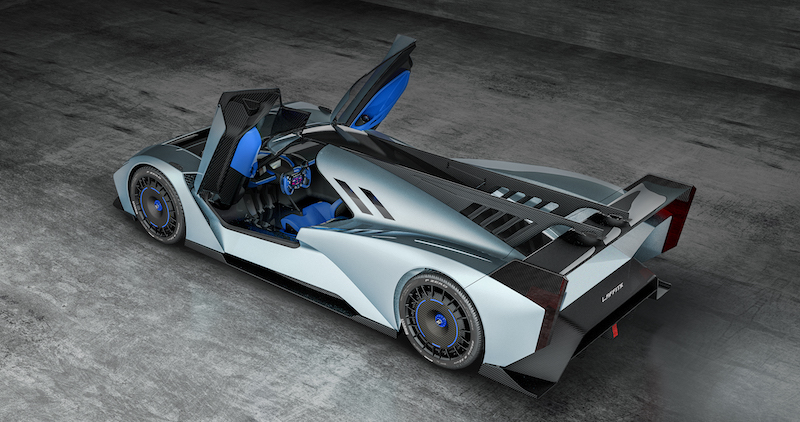 To put your daily-driver in perspective, the horsepower of an average mid-sized vehicle is around 180, while the horsepower range for Tesla models sits between 271-1,020, depending on the model. The baseline horsepower for Laffite's models is 1,200.
Pascal Cohen, co-founder and CEO of Laffite Automobili Group, gave an inspiring and motivational speech reflecting on the beginning of his entrepreneurial journey in partnership with Laffite, to now achieving a major milestone in successfully manufacturing electric hypercars positioned to revolutionize the auto industry. He stated, "Work hard for your dream…and you can make the impossible possible." 
Cohen also emphasized how great products result from the blood, sweat, and soul put into them stating, "At the end of the day, all companies have to step up at every single level."
In a world where it pays to be conscious of our resources, Laffite Automobili is the first to manufacture road-safe, electric hypercars that don't sacrifice opulence.
Subscribe to discover the best kept secrets in your city