Where Leading Brands Go For Inspiration: Inside The Gathering Of PTTOW! 
When the whole world was forced to stop and shelter in place, all life and commerce as we knew it, came to a halting stop. We spent a year in our homes, re-evaluating the meaning of life in the face of unemployment while spending unprecedented time with our loved ones and our pets. It was in that pause that we pondered the quintessential questions: who are we without the titles endowed by our professions? Who do we show up as when we are not participating in the daily grind of whatever occupies our time in the name of work?
In the post pandemic era what has emerged is a work force with a different consciousness. Now more than ever we value the work-life harmony and the need to invest our most precious commodity, time, in a work place that aligns with our inherent values. Gone are the days of working 24/7 at the sacrifice of your mental health and your personal relationships. The post pandemic era is now demanding hybrid work models that offer remote work, for more inclusive spaces that allow for individuals to show up as they are, and have more time to connect as human beings.
There are companies, however, that were invested in these cultural changes long before the pandemic, enter PTTOW!. The organization that was founded 14 years ago with the intention to bring together the world's leading companies, in a safe space that fosters innovation and disruption, which ultimately leads to shifts in culture and thinking.
"It's clear that [we] look to companies to be stewards of society. The opportunity for us is how can we be missionaries in that type of journey? How can we have those companies lead from a place of abundance and opportunity vs scarcity and fear? When you think of companies, you think of logos but behind those logos are humans. And we know those humans and they are looking to be positive stewards and grow. That's why PTTOW! exists, to bring together the leaders across all 70 industries that shape culture," says Roman Tsunder Co-Founder & CEO of PTTOW!
PTTOW! stands for Plan To Take On the World, with members that span CEO's and CMO's of leading Fortune 500 companies, celebrities, athletes, spiritual leaders and artists. A PTTOW! membership allows access for the executive and their teams, and the year round gatherings and summits are both one in its kind and intentionally transformative, creating containers that lead to projects and partnerships that drive growth, help companies navigate through uncertain economic conditions and lean into empathy, vulnerability and the humanity of its leaders, who are not afraid to acknowledge that they too are fallible.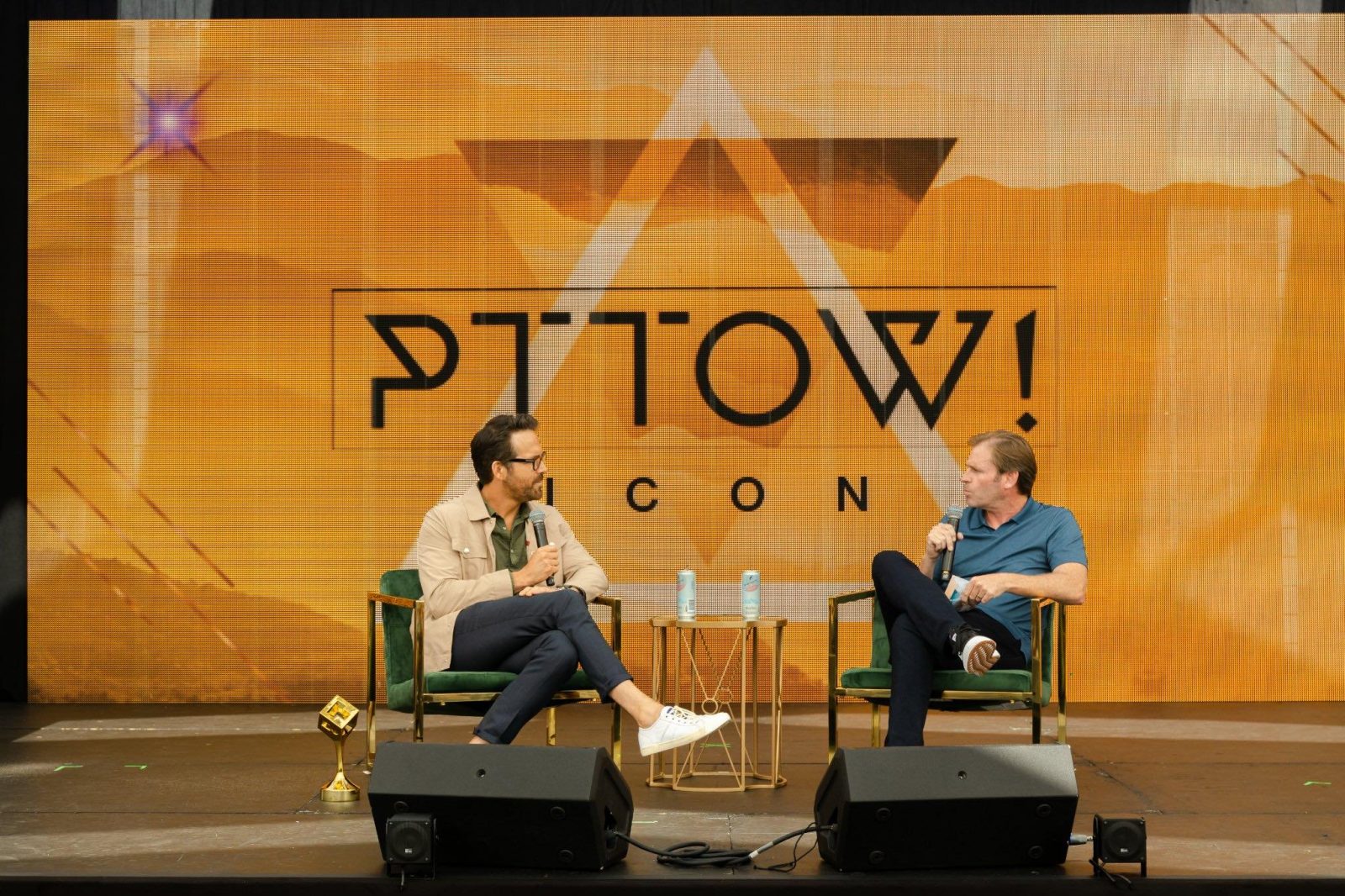 "That's the first thing I like to talk about when I get in front of our community," Tsunder says, referring to leading with vulnerability. "I don't talk about our greatest hits but rather, what has been a challenge or breaking point in my life" That's something we all have in common…  We give people permission to be themselves… 'Over the next few days, the only thing I ask for you is to find a new friend and share something challenging that you've been going through. And I can guarantee you through that, you're going to meet some epic people, create awesome collaborations and have an unforgettable experience.' That's what community is… In business, people say often 'it's just business', and it's not just business. We are humans. We spend more of our time at work than we do with our loved ones. It's not business. This is the human experience".
Initially Tsunder was discouraged to pursue this idea of creating an invite only community of leaders. But he persisted. "I'm that guy, if not me, then who? And if not now, then when? We launched PTTOW! 14 years ago. It was a passion project. The experts told me it was a bad idea, that it's a bad business model. It turns out, if you do what you love, even if there's no business opportunity there, it can actually turn out to be your lifes work. I think that's the big lesson: if you pursue what your passion is, serendipitous things can happen that you never even dreamed of. You can't put connecting, learning and collaborating with all these inspiring people in any business plan".
PTTOW! has built a reputation for creating experiences that money can't buy with its members walking away inspired, and ready to expand on what they have learned.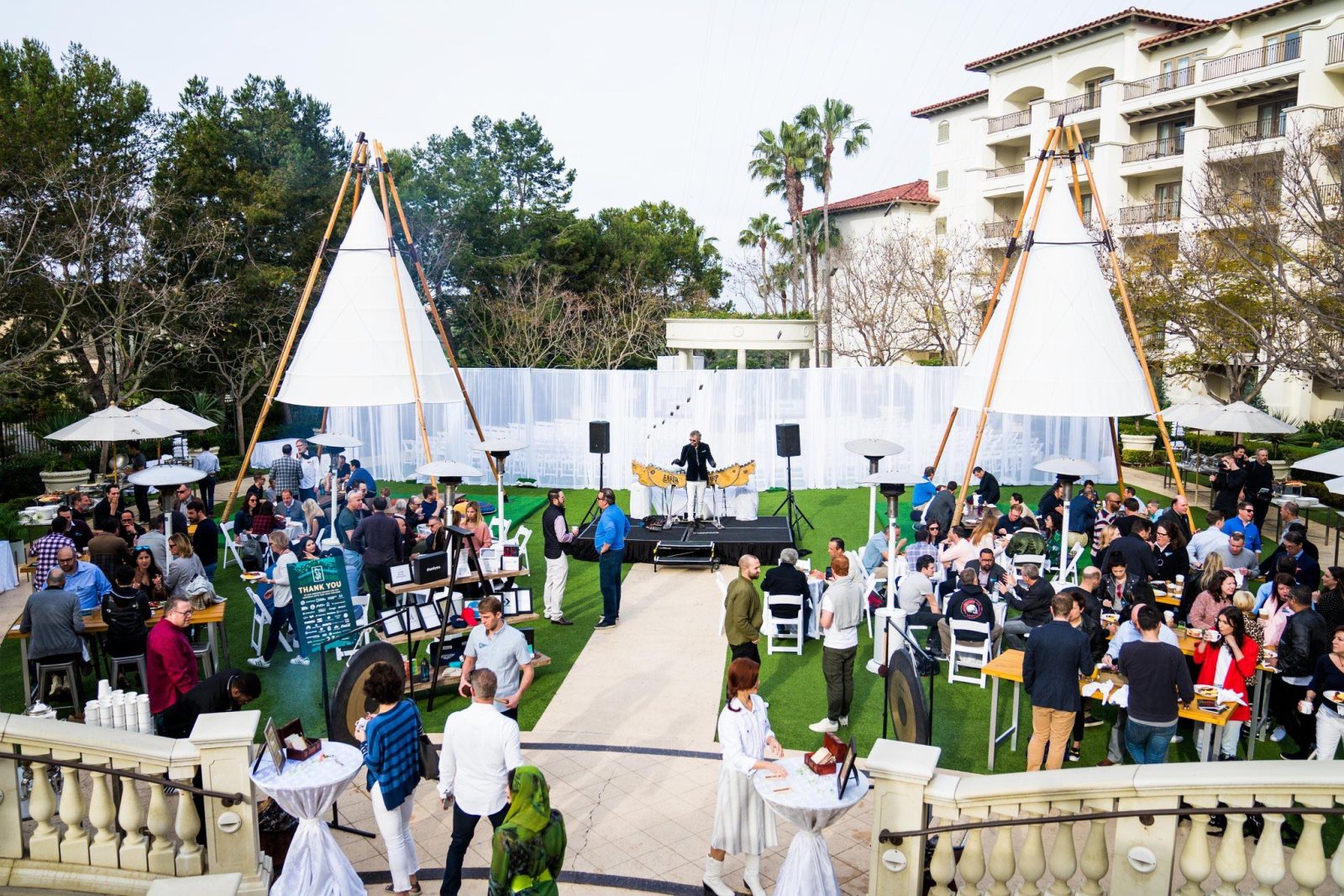 "We take people through a journey of intention setting, of letting go of the past. What's the biggest question you want answered over the experience?… We love it when it's not professional. We love it when it's personal. The reason that's important is it builds trust…because the stakes are high for our members and when you have trust and become friends, you are able to create aligned, world shaping projects and partnerships that benefit everyone…one example when we helped create was "Home Runs for Hurricane Recovery" during the World Series with T-Mobile and Team Rubicon that resulted in multi-million dollar relief efforts.
Roman Tsunder opens the summits with personal stories of what has challenged him setting the tone for the rest of the attendees who ultimately do the same. "I think ultimately with PTTOW!, our mission is to unlock our members' potential. I really love the idea of 'unlock', meaning achieving a level that you can't imagine being possible in this moment. Rumi says, 'As you start to walk on the way, the way appears'. That means to start on the way is the unlock… It's the journey to unlock how you can get everything you didn't know you wanted…especially for your soul and your spirit… How can life surprise you with that? How can you grow and gravitate towards things that are on the bleeding edge that inspire you to have a limitless life, a quantum life? So instead of just growing, how can we leap, leap across the unknown? As entrepreneurs, we're risk takers, and that's a lot of what we're living in right now. Leaping into the unknown, like faith. What's faith? Having the courage to believe in that which we cannot see."
 As PTTOW! prepares for its upcoming summit in May 2023, the conversations of what's next is at the forefront of Tsunder's mind, "Clay Christensen talks about the innovator's dilemma: if you don't disrupt yourself, somebody else is going to disrupt you. And that's what culture is, society being disrupted by what's next. The only guarantee is there's going to be something that's next. Just look at today's moment of AI, ChatGPT and Midjourney.  I think that's why [PTTOW!] exists, to be able to introduce, in the most organic and authentic way, what's next to our members. The only thing you can't stop is the future… There's no point of judging it. It's like a flowing river, you're not going to stop it. You just need to figure out a way to move with it. Because you can complain about it, but the joke's on you. You need to move forward, innovate and disrupt yourself to evolve to a new version of yourself. Before you know it, the beauty of culture is that if you don't do it, you're going to be left behind."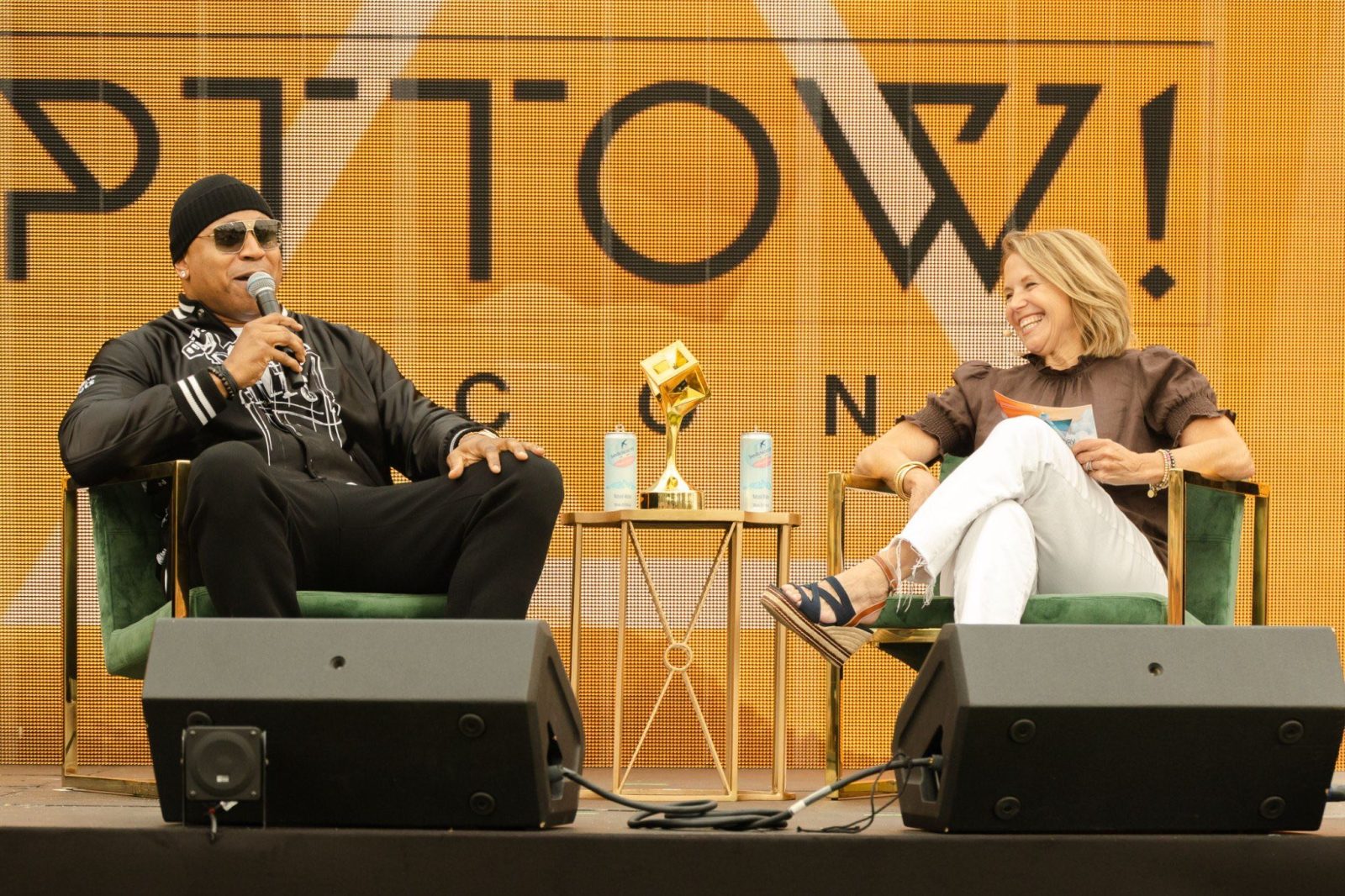 Tsunder feels that what's next for him lies in the heart beat of Miami, "Coming to Miami has been a whole new adventure of building a whole new community, navigating what it's like to make new friends and it's been a journey. I've always had living in Miami as a bucket list item in my life. In my case, COVID had to happen and an engagement had to fall apart for the world to open up and say, I think it's time for you to live in Miami. I really love being part of what's happening, standing on the shoulders of the people that have created what Miami is now and being a part of what happens next."
One thing is certain for Tsunder, his move to Miami aligns closely with his intentions for a thoughtful life, "I know what my purpose is, which is to experience awe and wonder and share that with others. Everything that I do, from the time I wake up to the time I go to sleep, I'm trying to find things that create maximum vitality for me, especially as I'm getting older. What is it that puts me in a flow state? What makes me feel like I'm in the zone. What makes me feel like time stops? These are usually things that we first discover when we're kids. As we get to adulthood, we start adulting, and we allow that to be stolen from us. I'm always trying to recapture that."
Tsunder has big hopes for Miami and he believes its longevity as a city lies in building the same talented community that he has built with PTTOW!. "There's a lot of wealth and a lot of social events in Miami. I think the best part for me is it's a slice of paradise. But what's missing is people that are masters in their craft. How do we bring in people who are leaders across all different industries that don't just come in to visit for Art Basel, but they actually live here. It's great that you have the luxury brands, an artist community, sports, music, and film pop into Miami. But how can we have that as a foundation that actually lives in Miami? I think there needs to be a community of people that are masters of what they do, independent of what their financial status is," Tsunder states.
Inspiration begets change and Roman Tsunder has demonstrated the power of inspiring change from the top down. At its core, PTTOW! and its global community is about something simple but highly desired: authenticity. "If you don't give people guardrails on how to have conversation and they're left to their own devices, they're always going to defer to what you did last weekend, where did you go on vacation, and what houses are you looking at. Instead of something like, what are you most excited about in this season of your life… or what's a time in your life where you had one of your greatest challenges, and how did that turn out to be one of the greatest gifts in your life? I want to get past the small talk. I want to have a heart to heart connection with people. I want to have a soul connection with people. And honestly, the formula for connection is vulnerability."
Subscribe to discover the best kept secrets in your city