Photo Credit: World Red Eye
Last night, Haute Living celebrated the unveiling of The Macallan Whisky's M Collection, specifically the M Copper, at Miami's Rubell Museum with an intimate dining and tasting experience.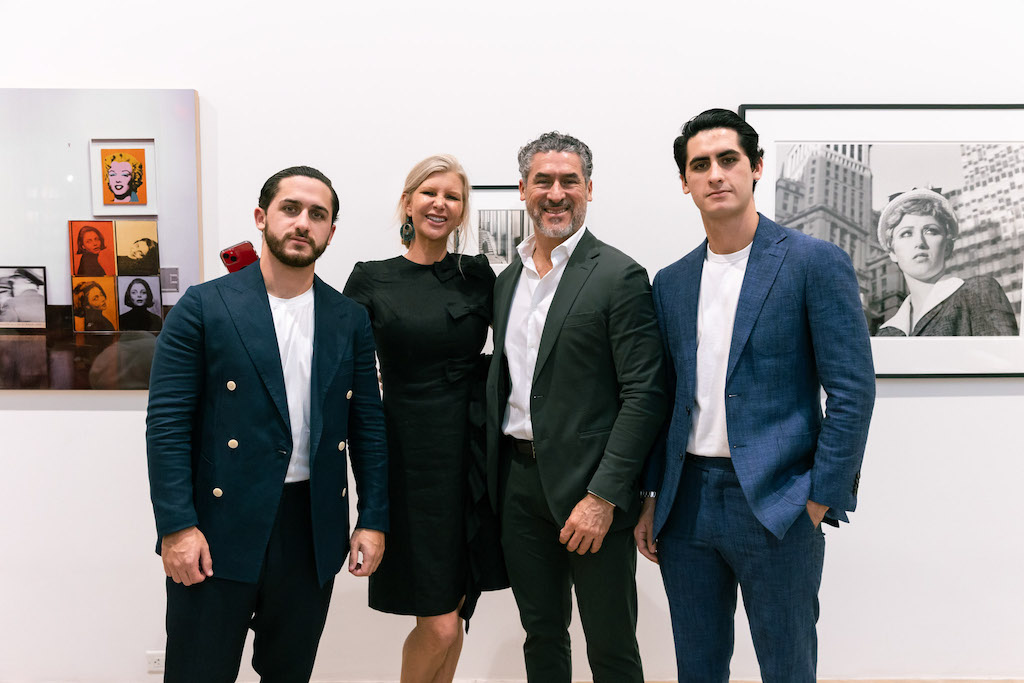 Guests were invited to the Leku courtyard garden, an extension of the Rubell Museum designed to complement the art-forward venue. Upon arrival, guests were greeted with The Macallan Harmony Rich Cacao. A cocktail infused with Cinco Jotas Jamón Ibérico, Crème de Cacao, Pedro Ximénez Sherry, and Chocolate and Orange bitters.
Photo Credit: World Red Eye Once guests arrived, Katie Nahat, The Macallan's National Brand Ambassador, gathered everyone in the Leku courtyard to share words on the history of The Macallan. Afterward, guests went inside the museum to get a glimpse of the surrounding art exhibits. As the group settled into the exquisite space, Nahat made her way to the wall where The Macallan M Copper lay. As guests gathered around in excitement, Nahat parted the curtain to reveal the brand-new M Copper, a part of the M Collection, a range of limited-edition whiskeys, an incredible representation of The Macallan's Six Pillars.
Photo Credit: World Red Eye
After the grand reveal, guests took their seats to enjoy the Season Tomato and Basil Cracker alongside the Japanese Blue Fin Tuna Tartare for their first course. Moving into the main course, the choice of Seared Branzino, Bilbaina Emulsion, Potato Tart or Wagyu Filet Mignon, Basque Pipperade, and Demi-Glace were given as options, both ideal pairings with the decedent whisky served. The evening was capped off with a Basque Cheese Tart and a final taste of The Macallan Rare Cask, a rich mahogany red whisky.
Photo Credit: World Red Eye
Notable guests of Haute Living Media Group included Michael Kosnitzky, Suzanne Kosnitzky, Alirio Torrealba, David Mendelson, Kyle Wong, Diego Torrealba, Andrea Torrealba, and many more.
Photo Credit: World Red Eye
Photo Credit: World Red Eye
Subscribe to discover the best kept secrets in your city