If all the world's a stage, the spotlight is on Las Vegas. New musicians announce residencies here just about every day.
Las Vegas used to be the place where entertainers came to end their careers. Now we're home to sensational superstars like Lady Gaga, Aerosmith and Gwen Stefani. Earlier this week, 17-time Grammy winner Sting announced a residency for 2020 and the iconic Janet Jackson kicks off her residency in May. Don't forget about "Beautiful" singer Christina Aguilera, also headed here next month.
If you're headed to Vegas and you want to see a show you'll never forget, you're in luck. From legendary A-listers to Rock and Roll Hall of Famers, here are 10 of the hottest Las Vegas residencies for 2019-2020.
Photo Credit: Martin Kierszenbaum
When: 8 p.m. May 22, 23, 27, 29, 30, 2020; June 3, 5, 6, 2020; August 15, 19, 21, 22, 26, 28, 29, 2020; September 2, 2020
Where: Colosseum at Caesars Palace
Cost: From $59
Composer, singer-songwriter, actor, author and activist Sting will return to Vegas (sans Shaggy) for a headlining residency, My Songs, at the Colosseum at Caesars Palace next year. The residency is named for his soon-to-be-released album, Sting: My Songs (May 24) and upcoming European tour. When he arrives in Las Vegas, audiences can expect a compendium of songs from his time with The Police and as a solo artist.
---
Janet Jackson
Photo Credit: Solaiman Fazel
When: 8 p.m. May 17, 18, 21, 22, 25, 26; July 24, 26, 27, 31; August 2, 3, 7, 9, 10.
Where: Park Theater at Park MGM
Cost: From $79
Audiences will get an inside look at the private life of six-time Grammy winner Janet Jackson during her headlining residency in Las Vegas, Metamorphosis. Not only will the show celebrate the 30-year anniversary of her Rhythm Nation album but it will also include intimate details and challenges of her transformation from a young girl to a global music icon. Expect electrifying visuals, explosive dance numbers, chart-topping hits and fan favorite deep cuts from the recent Rock and Roll Hall of Fame inductee.
---
Christina Aguilera
Photo Credit: Caesars Entertainment
When: 9 p.m. May 31; June 1, 5, 7, 8, 13, 15, 16; September 20, 21, 24, 27, 28; October 2, 4, 5
Where: Zappos Theater at Planet Hollywood Resort & Casino
Cost: From $60
When it comes to Christina Aguilera: The Xperience, multi-platinum singer-songwriter Christina Aguilera teases her "most ambitious show yet," based on ideas and concepts she's been collecting for years. The six-time Grammy winner is renowned for her powerful voice and hit songs. "Getting to perform in this adult playground we call Las Vegas is inspiring me to bring forth all of my talents in a mind-blowing theatrical experience–song, dance, visuals and uninterrupted high energy," she says. "I cannot wait to bring you into The Xperience."
---
Gwen Stefani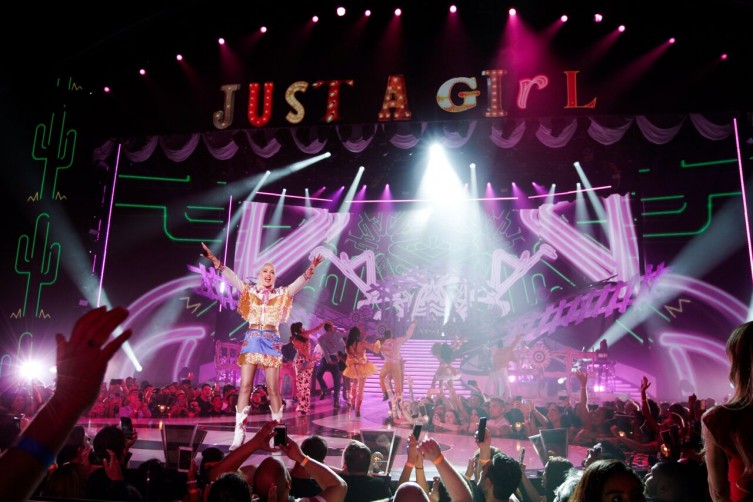 Photo Credit: Todd Stefani
When: July 5, 6, 10, 12, 13, 17, 19, 20, 24, 26; Oct. 11, 12, 16, 18, 19, 23, 25, 26, 30; Nov. 1, 2
Where: Zappos Theater at Planet Hollywood
Cost: From $59
Three-time Grammy Award-winner Gwen Stefani performs in true Vegas style with tons of dancers and glitzy costumes during her Just A Girl Las Vegas residency. Songs include No Doubt hits like "Hollaback Girl" and "Sweet Escape" as well as covers. The show is not only a blast, but it also helps a great cause. A portion of every ticket sale benefits local non-profit, Cure 4 The Kids Foundation.
---
Lady Gaga
Photo Credit: Denise Truscello
When: Enigma– 8 p.m. May 30; June 1, 6, 8, 12, 14; October 17, 19, 23, 25, 31; November 2, 6, 8; Jazz & Piano– 8 p.m. June 2, 9, 15; October 20, 26; November 3, 9
Where: Park Theater at Park MGM
Cost: From $77.90
Fans are still talking about the chemistry between Lady Gaga and Bradley Cooper during their recent Oscar performance. Well, little monsters in Las Vegas have experienced it live during the songstress' residency. A warning for Gaga/Cooper shippers, though: He's not a regular part of her two different Vegas shows. The first show, Lady Gaga Enigma, features a collection of her greatest hits. The second show, Lady Gaga Jazz & Piano, is the stripped-down version of the first, along with popular American songs and jazz standards from the early 20th century.
---
Aerosmith
Photo Credit: Zack Whitford
When: 8 p.m. April 26; June 19, 22, 24, 27, 29; July 2, 4, 7, 9; September 21, 23, 26, 28; October 1, 3, 6, 8; November 14, 16, 19, 21, 24, 26, 29; December 1, 4
Where: Park Theater at Park MGM
Cost: From $75
Aerosmith's Las Vegas residency, Aerosmith: Deuces Are Wild, combines visceral rock with high technology to bring to life the incredible story of their eventful 50-year history. The 90-minute, THX-certified live performance from original Aerosmith band members—Steven Tyler (vocals), Joe Perry (lead guitar), Brad Whitford (guitar), Tom Hamilton (bass) and Joey Kramer (drums)—includes exclusive, unreleased audio and never-before-seen visuals from the rockers' archives.
---
Cher
Photo Credit: Andrew McPherson
When: 8 p.m. August 21, 23, 24, 28, 31; September 1
Where: Park Theater at Park MGM
Cost: From $60
If you look up "classic" in the dictionary, you might just find a photo of Cher. The worldwide sensation consistently wows Las Vegas audiences with her voice, legs and Bob-Mackie designed costumes. Designed for Vegas, "Classic Cher" celebrates the Oscar, Emmy, Grammy and Golden Globe-winning legend's 50-year career in music, film and TV, with hits including "If I Could Turn Back Time," "Strong Enough" and "I Got You Babe." Fans will also be treated to songs from her new album "Dancing Queen."
---
Bruno Mars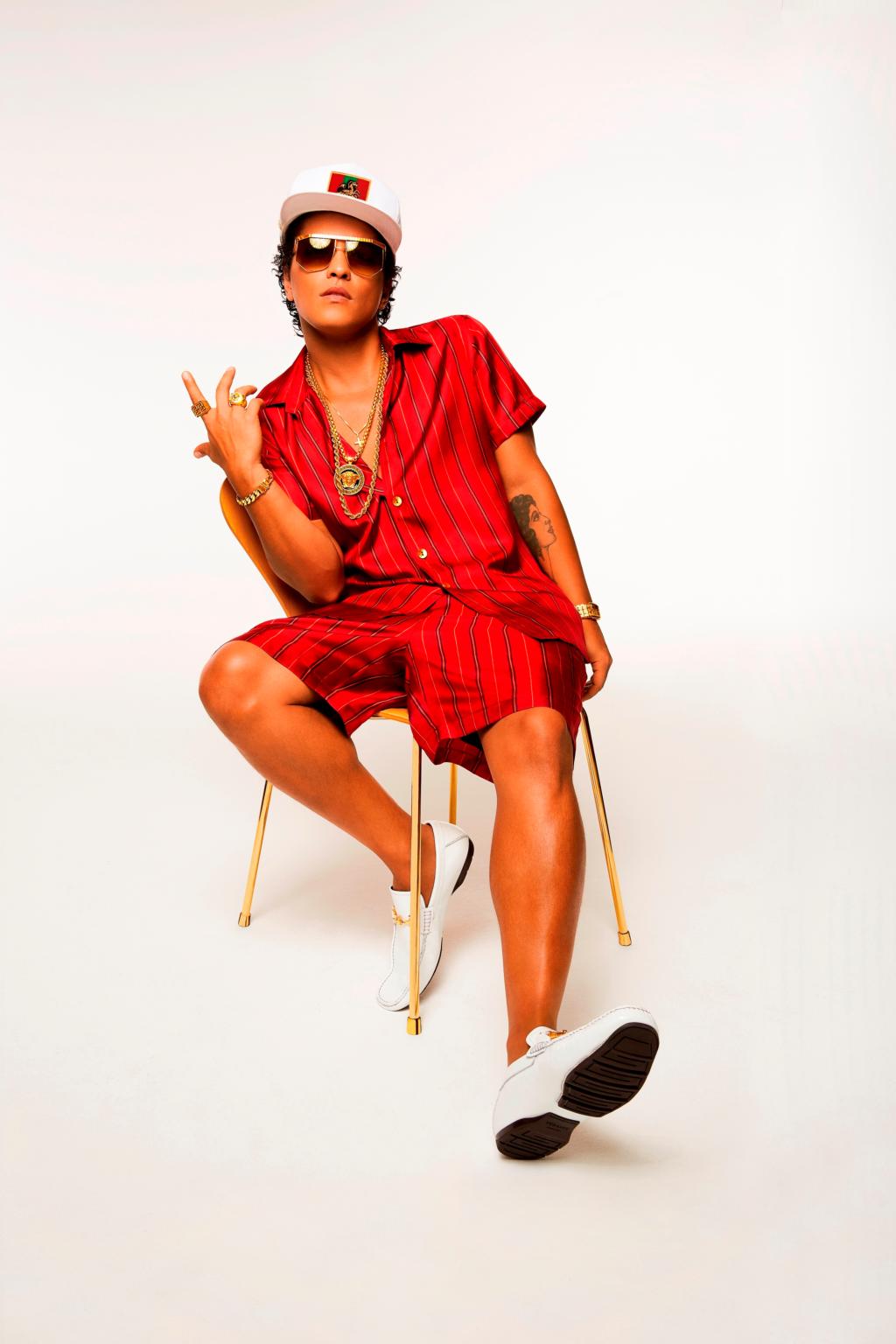 Photo Credit: MGM Resorts International
When: 9 p.m. April 29, 30; May 3, 4; September 3, 4, 7, 9, 10, 13, 14.
Where: Park Theater at Park MGM
Cost: From $87.61
Multi-Grammy-winning superstar Bruno Mars is back, baby! The celebrated singer, songwriter, producer and musician has been traveling the globe on his 24K Magic World Tour and headlining on and off in Vegas, since dominating music charts in 2015 with the hit single "Uptown Funk." The show doesn't require fancy sets or costumes. Instead, the "24K Magic" singer's charisma is center stage as he sings his toe-tapping hits.
---
Celine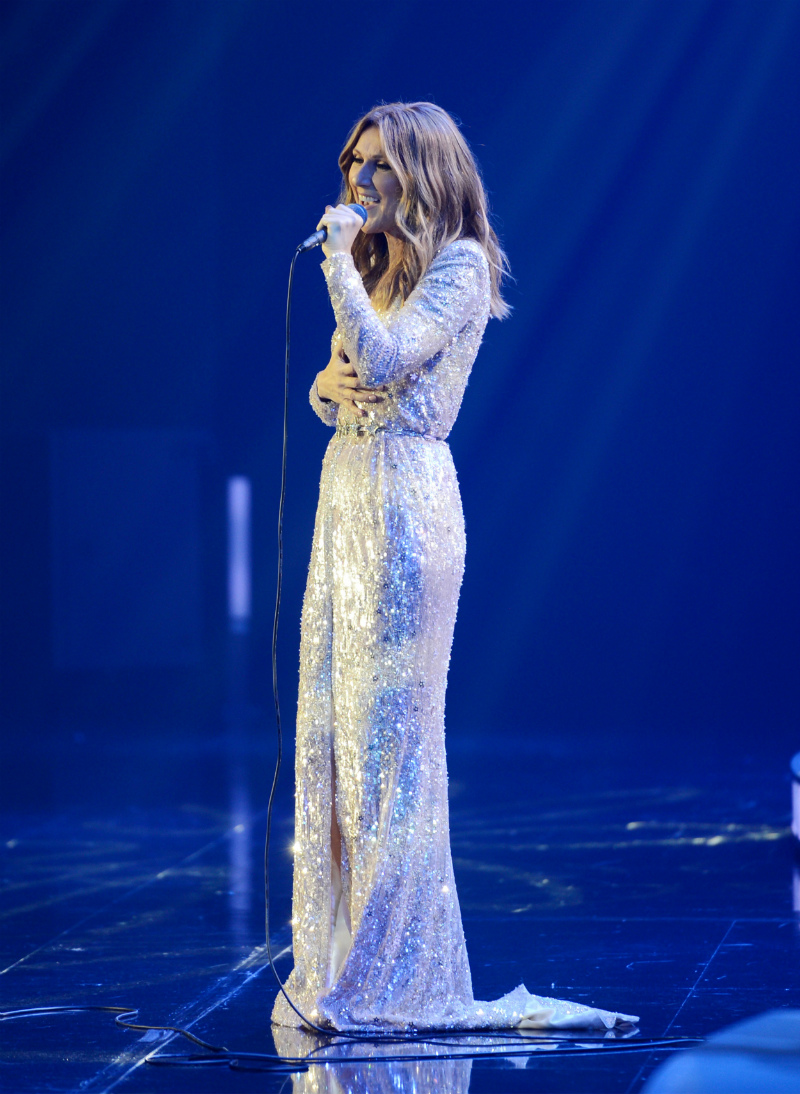 Photo Credit: Denise Truscello
When: 7:30 p.m. May 14, 15, 17, 18, 21, 22, 24, 25, 28, 29, 31; June 1, 4, 5, 7, 8
Where: Colosseum at Caesars Palace
Cost: From $55
International singing sensation and five-time Grammy winner Céline Dion completes her residency in June 2019 after more than 15 years performing in Las Vegas. That means the clock is ticking on her custom-designed show, featuring a full orchestra and band, as well as all her greatest hits and covers ranging from Journey to Janis Ian. Her heart will go on, but her show won't … so get your tickets now or you're out of luck.
---
Diana Ross
Photo Credit: Wynn Las Vegas
Where: Encore Theater at Wynn Las Vegas
When: 8 p.m. June 5, 7, 8, 12, 14, 15
Cost:
A recipient of a Grammy Lifetime Achievement Award and a Rock and Roll Hall of Famer, the amazing Diana Ross is celebrating her six-decade career with a mini-residency in Las Vegas. It's a Diamond Jubilee worthy of a queen, so it's perfect for this legendary diva who celebrated her 75th birthday in March. The Supremes superstar shines on stage in a show that combines spectacle, stories and a songbook that has you singing along.
Subscribe to discover the best kept secrets in your city