Photo Credit: Buena Vista
If you're looking for an extended weekend escape, Napa Valley is one of the best places to visit in the country. With an abundance of things to do and see, restaurants to dine at, and wineries to visit – there is nothing short of extraordinary experiences awaiting at every turn. Check out our luxurious yet concise guide that will allow you to maximize your time exploring the area.
Where To Stay: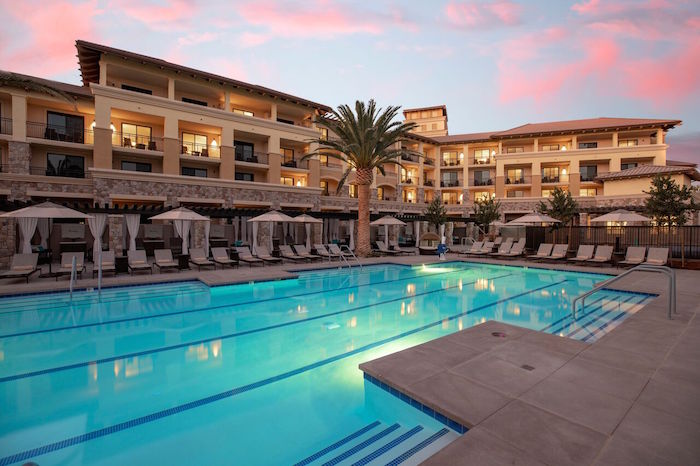 Photo Credit: Vista Collina Resort
Whether you prefer a small boutique setting or a sprawling all-encompassing resort, Napa Valley has a variety of accommodations to choose from. One of our favorites is Napa's newest luxury property Vista Collina Resort. Nestled amongst the rolling hills of Napa, Vista Collina Resort has brought in a new way to discover Wine Country all from one location. Featuring authentic, Tuscan-style décor, a tasting Village, a locally-sourced, artisanal market, 25,000 square feet of meeting and event space, and a spacious 16,000 square foot community lawn for catered picnics, lawn games, and private concerts – there is something to do at any given moment.
Photo Credit: Vista Collina
The Village serves as the heart of the resort and brings the best from the area into a unique and full Napa experience. Surrounding the expansive lawn are nine tasting rooms, an upscale artisan market, and a Food & Wine Center making The Village a destination all in its own. The wineries operate independently from the hotel property so non-hotel guests can enjoy the wine offerings and event activations as well.
Photo Credit: Vista Collina
Each of the resort's 145 guest rooms and suites provide a welcome bottle of wine as the perfect way to start the Napa Valley, which guests are free to enjoy as they roam the lawn. For a truly spectacular experience, 39 suites are available that feature spacious living rooms, dining areas ideal for entertaining, separate bedrooms, deep soaking tubs, and premium views of the surrounding hills, lawn and/or pool. In partnership with Hestan Cue, Vista Collina Resort also offers its guests a unique in-suite culinary experience where guests can select farm-fresh ingredients to bring their ingredients and experience to life.
Photo Credit: The Meritage Collection
Another area favorite is Vista Collina's sister property, The Meritage Resort and Spa, which is located just across the street. This property boasts a beautiful vineyard that guests are free to explore with the famous Grape Crusher Statue located all the way at the top. Other beautiful hotels include Carneros Resort and Spa, Calistoga Ranch, Solage, Auberge du Soleil, Meadowood Napa Valley, Bardessono, and The Estate at Yountville.
How To Get Around:
Photo Credit: Lexus
It is highly, highly recommend to rent a vehicle in order to cover the most ground. For this trip our friends at Lexus provided us with the all-new 2019 ESh. Since we were driving from San Francisco Airport down to Napa and back up to San Francisco we knew we needed a fuel-efficient car – and this ESh is the most fuel-efficient model among all non-plug-in luxury vehicles.
Although having a car makes traveling between vineyards easy, Napa is all about the wine, so you're going to want to hand over the keys to a professional. And that is where Wine Tasting Driver comes in, providing the perfect solution so you can really indulge in the true tasting experience. Upon your reservation, the driver will greet you at your point of origin and take over the driving of your vehicle for the entire day. The best part is that all of the drivers for the Napa and Sonoma area are also qualified wine enthusiasts, allowing for a tour from right inside your car. If you're looking for reservations or need help scheduling, the crew is more than happy to help and they also happen to make fabulous photographers.
Where To Taste:
Domaine Carneros
Photo Credit: Domain Carneros
No trip to Napa is complete without a visit to Domaine Carneros. Founded in the Carneros appellation of Northern California by the Champagne Taittinger family, Domaine Carneros is a small grower producer of ultra-premium Carneros Sparkling wines and limited production Pinot Noirs. Thirty years after the winery's inaugural harvest, Domaine Carneros has become the benchmark for California Sparkling wine, reflecting both the individuality of the Carneros' terroir and the craftsmanship of its French legacy.
The Domaine Carneros Pinot Noir facility sits just behind the main château, styled after a French carriage house. When it was completed in 2003, the state-of-the-art facility housed the largest solar collection system of any winery in the world. The summer of 2018 marked the completion of the highly-anticipated and beautifully-designed Jardin d'Hiver – a conservatory-style addition to the north terrace of the renowned Domaine Carneros château, which will allow guests to immersive themselves and take in incredible views and surrounding vineyards.
Raymond's Vineyard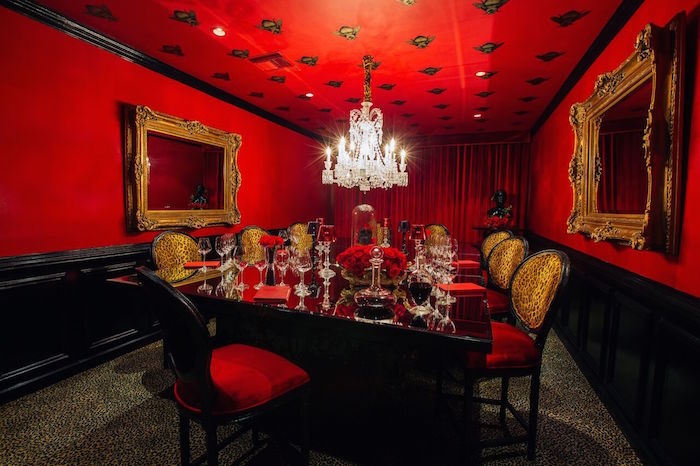 Photo Credit: Alex Rubin
If you're looking for a fun and totally unpredictable winery, Raymond Vineyards is where you need to go. Founded in 1970, Raymond Vineyards is one of Napa Valley's pioneers and great estates. When the Raymond family first arrived in the area in 1933 they became deeply connected to the valley's winemaking origins. Years later in 1970, they built a 90-acre estate in Rutherford that now comprises of 300 acres in Rutherford, St. Helena and Jameson Canyon.
Five generations of the Raymond family created a Napa icon, with a lasting reputation for elegant wines with the perfect balance of finesse, power and complexity. Inspired by the vision of Proprietor Jean-Charles Boisset, Raymond Vineyards is truly an experience like no other.
Sterling Vineyards
Photo Credit: Sterling Vineyards
For the thrill seeking and adventurous traveler, you're going to want to pay a visit to Sterling Vineyards. Perched 300 feet above the town of Calistoga, Sterling Vineyards offers panoramic views of Napa Valley and is one of the most visited wineries in the area since it's establishment in 1964 by Peter Newton.
Start your journey at the bottom of the hill where you will board the aerial tram up to the winery. Walkways, balconies, and motion-sensitive DVD screens allow guests to take a self-guided tour to learn about Sterling Vineyards' winemaking facilities as well as take in the incredible art collection including work by Pablo Picasso and a collection of Ansel Adams photos of winery life. The beautiful outdoor terraces and elevated tasting rooms allow for the perfect environment to learn and enjoy incredible wine while taking in views of Mount Saint Helena.  
Peju
Photo Credit: Peju Napa Valley
Tony Peju was brought to the Napa Valley through a passion for wine and a love for farming. To create his beautiful winery, Peju drew inspiration from different places he lived throughout his life including the Caspian Sea, France, England and Los Angeles. Almost 35 years ago Peju, along with his wife, purchased 30 acres of land in prime location between Highway 29 and the Napa River with the inclusive of a 1900-era house and rambling vineyards. To get the full Peju experience we suggest exploring their culinary offerings where delicious dishes are perfectly paired with equally delicious wine.
Buena Vista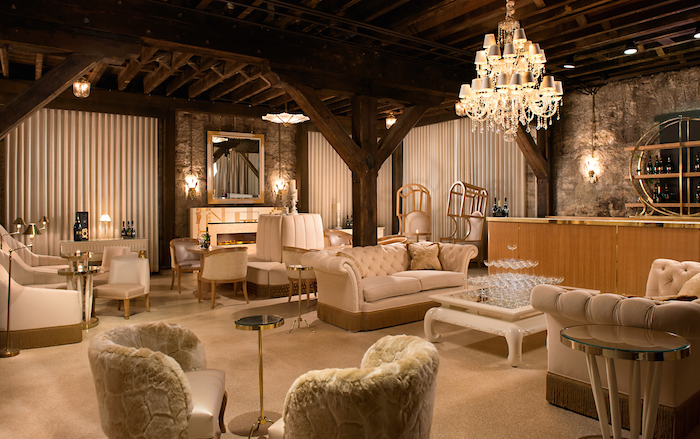 Photo Credit: Scott Chebegia
Experience California's oldest winery located just outside the heart of Sonoma at Buena Vista. Founded in 1857, Buena Vista is California's first premium winery that boasts a proud and exciting history. Take a tour with Count Agoston Haraszthy who never breaks character as he takes you through the winery, tasting room, and visitor's center. You'll feel as if you were transported through time as you soak up the rich history and indulge in the tastiest of wines.
JCB Tasting Salon Yountville
Photo Credit: JCB Yountville
A visit to JCB Tasting Salon in Yountville is one you're not going to want to miss. Here, it is all about immersing yourself within the atmosphere and enjoying fine wine. This destination serves as a place that combines exclusive Napa Valley wines, luxury, style and retail curated and created by the legendary Jean-Charles Boisset himself.
Where To Drink & Dine:
Charlie Palmer Steak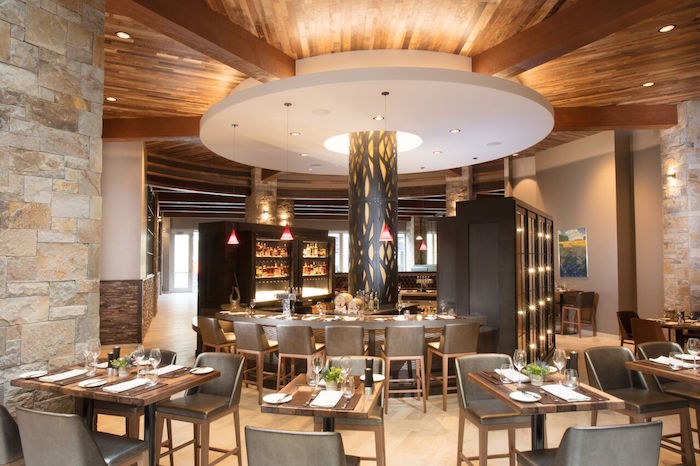 Photo Credit: Charlie Palmer Steak
Located in the heart of downtown Napa inside the Archer Hotel, Charlie Palmer Steak serves bold American dishes inspired by the vegetation of the surrounding region. With meat centric dishes at it's forefront, Charlie Palmer Steak Napa features artisanal American beef under the influence of local wine country flavors.
Gran Eléctrica
Brooklyn hotspot Gran Eléctrica was such a success it had to come to Napa. With a menu deeply rooted in authentic Mexcian cooking and techniques, it's easy to see why this restaurant had to open up shop across the country. Dine on delicacies like carnitas tacos, ensalada mixta, campechana, and chile verde.
Sky & Vine
Photo Credit: Sky & Vine
If you're looking to take your dining experience to new heights then Sky & Vine is the bar for you. Located at the top of the Archer Hotel, this expansive rooftop bar and full-service restaurant boasts gorgeous views, fire pits, outdoor games, and of course, delicious bites and cocktails.
The Restaurant at Auberge du Soleil
Photo Credit: The Restaurant at Auberge du Soleil
Offering a fine dining experience from one of the best vantage points in the valley, The Restaurant at Auberge du Soleil features Mediterranean-inspired cuisine that reflects the natural diversity and rich seasonal produce available in the Napa Valley. With 12 consecutive Michelin Stars, Executive Chef Robert Curry helms the kitchen and uses ingredients sourced largely from local and regional purveyors and features inspiring menus complemented by one of most extensive wine cellars in the valley, boasting more than 15,000 bottles of domestic and international wines hand-selected by their Director of Wine.
Acacia House
Photo Credit: Acacia House
Acacia House at Las Alcobas, opened only a year ago and is already a neighborhood favorite. The restaurant was created by chef Chris Cosentino with business partner Oliver Wharton of San Francisco's acclaimed Cockscomb restaurant. The menu at Acacia House features a selection of small and larger plates designed to complement a diverse Napa Valley wine list.
Solbar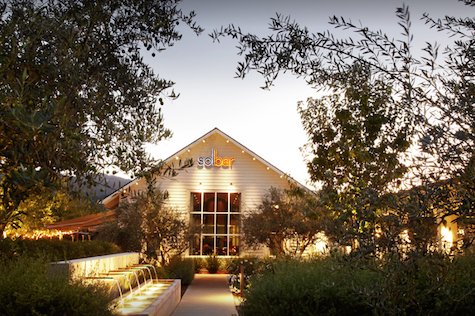 Photo Credit: Solage
Located at the Solage Calistoga Hotel & Spa in Calistoga, Solbar is a full-service, ingredient-driven restaurant and lounge that serves up bistro fare with true Napa Valley flair. Enjoy the woodsy-chic vibe inside, or be tempted outdoors to spacious terraces where you can dine or relax with drinks by the fire while taking in the stunning mountain views. Take-out and poolside food service is also available. Indulge in the seasonal, sustainable menu reflects the sensuous synergy of indulgence and wellness that is so very Solage.
Subscribe to discover the best kept secrets in your city