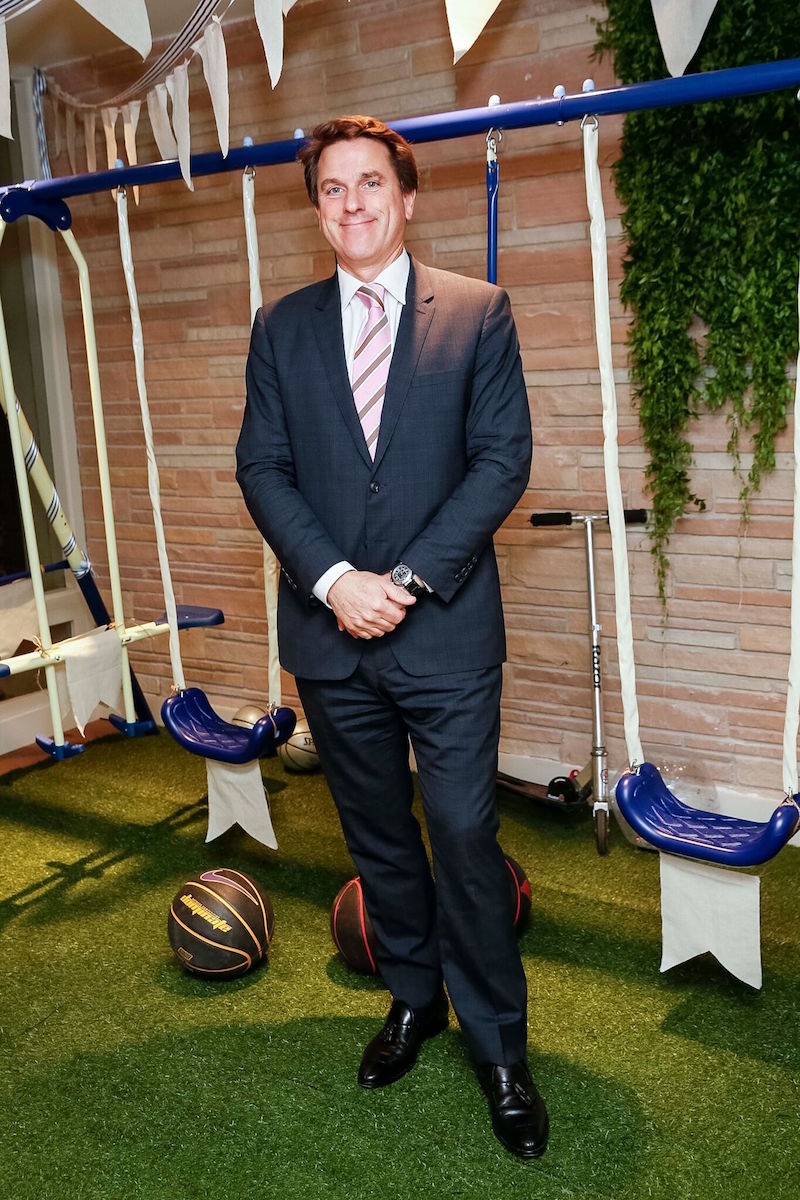 Photo Credit: Drew Altizer
He's one of those fine gentlemen who seem to only exist in the pages of a Victorian novel or in a film where the hero comes to save the day. And, as the chair of the ODC gala this year, that is what Greg Malin did.
Originally from Los Angeles, Malin came onto the San Francisco scene in 1989 just in time for the earthquake. He started a real estate services company while in college at UCLA with a friend. Then, the business grew and Malin moved to San Francisco to open an office in the Bay Area. Malin became a property receiver and learned the tough side of the business. He was responsible for repairing and restoring problem properties. It was then he fell in love with the development side. That lead him from commercial real estate into residential where he built Troon Pacific with his late wife Charlot, who was the Chief Operating Officer and Director of the firm's overall design team. Troon Pacific works with world-class architects, designers, and builders to create high-performance, single-family residences in San Francisco and continues Charlot's legacy through a strong commitment to giving back to the community.
Photo Credit: Drew Altizer
A year after his wife's passing, Malin was asked to chair the ODC Dance gala, which celebrated a new season of fearless and exuberant artistry. Malin accepted the challenge and his goal was to help sell the $650 per person ticket. He exceeded all expectations by selling out. Nearly 300 guests enjoyed a preamble to the performance with a lovely gourmet dinner at the St. Regis Hotel. The exquisite meal was followed by a dance performance featuring sensational dances by the ODC choreographers at the Yerba Buena Center for the Arts Theater. After the performance, the guests joined the ODC dancers, choreographers, and artists for dancing and dessert at a lively after-party back at the St. Regis.
When asked why he would take on such a massive endeavor, Malin shared that near and dear to both his family and his company Troon Pacific is the performing arts. "They offer inspiration and creativity in our lives and it's what makes San Francisco a vibrant city. And I will do all I can to support these fundamentally important institutions." And, indeed, it is through individuals such as Malin who help the arts to continue in San Francisco.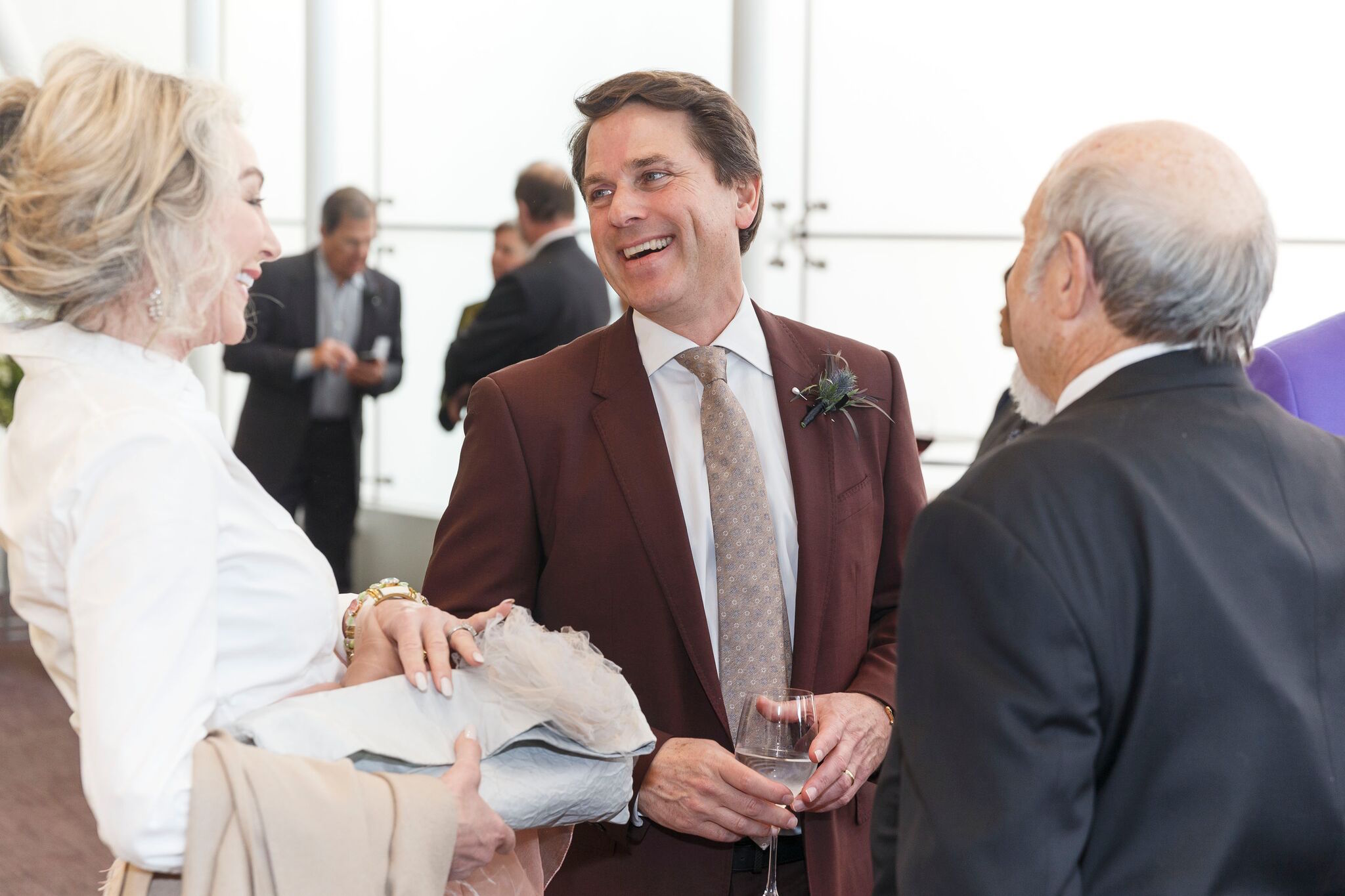 Photo Credit: Drew Altizer
Malin and his family have been involved with ODC over the years. First, they have taken dance classes, including the popular "Vogue" class. Although, not a class that Malin would have signed up for, Charlot reminded him that you need to do something uncomfortable every day to grow. Months later, at one of his building projects, his company collaborated with ODC to do a site-specific dance experience at their opening party. The dance team created different silhouettes that were being performed to music in different spaces throughout the evening.
Since then, Malin maintained the relationship with ODC and when they asked him to chair the gala this year he felt inspired to give back to the city. Especially when it comes to his late wife, Charlot's legacy, who sat on many boards and committees for events. She was the President of San Francisco Opera Guild from 2014-2016; the non-profit organization that has produced the Opera Ball on the opening night of the season for the past 79 years. "The city has been extraordinarily supportive through everything we've done, if I have an opportunity to help, then I will," Malin shares.
Photo Credit: Drew Altizer
After Charlot passed, his dear friend Deepa Pakianathan suggested that he bring his sons to the San Francisco Conservatory of Music event, since he had planned to attend with Charlot. It was a wonderful night and Malin enjoyed the evening with his sons. It got him thinking and he wondered if they could put together a kids' table for the opera gala. So, Malin called Jane Mudge and asked if they could put together a kids' table. One thing lead to another and they were able to have a kids' table at last year's opera gala. It is a wonderful, new tradition that he can celebrate with his sons and other children.
Malin is now a single father of twin 15-year-old sons, Benjamin and Sebastian. They are sophomores at Lick High School and are starting to look at colleges. Both Sebastian and Benjamin play soccer and are taking architecture class in high school. As for the summer, they applied to take pre-collegiate classes at Stanford and then will travel with Malin to Norway, Spain, and London.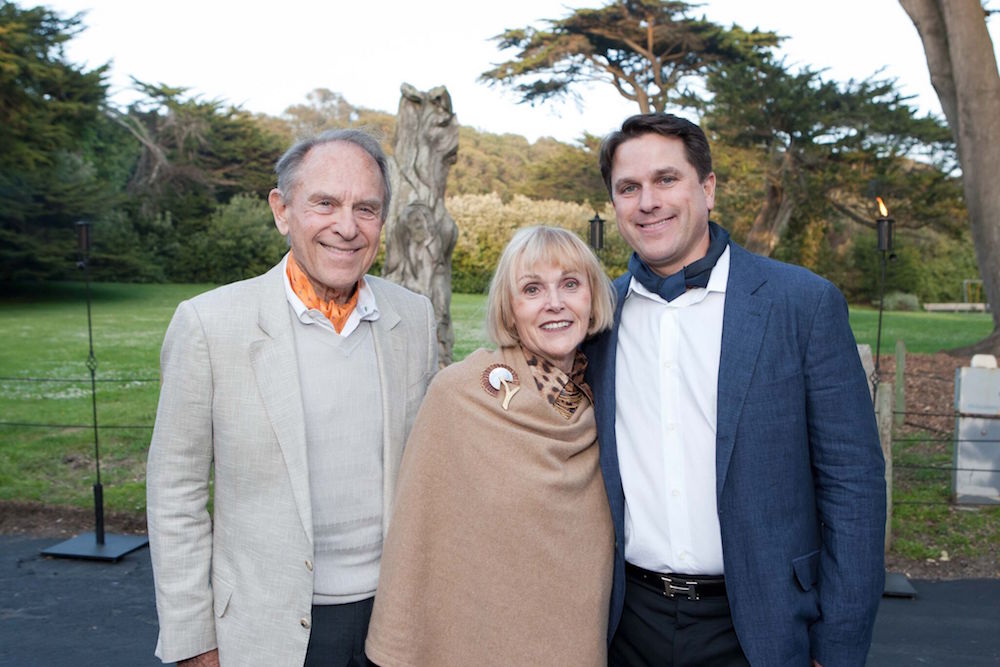 Photo Credit: Drew Altizer
The world needs more gentlemen such as Malin who generously take on the task of bringing art and culture to a broader, more expansive audience. The event raised over $390,000. Along with raising much-needed funds, Malin wanted to raise awareness of this wonderful dance company in San Francisco that offers over 200 dance classes a week. And, through his hard work, he has.
ODC is a modern dance company founded in 1971 by Artistic Director Brenda Way. ODC originated as Oberlin Dance Collective, which she named after Oberlin College in Ohio where Way was on the faculty.
Subscribe to discover the best kept secrets in your city