Photo Credit: Drew Altizer
It was a good idea for Josh Groban to move his annual gala from the East Coast to the West Coast. At Saturday night's exciting event, Groban raised over $1 million—$1,011,763.23 to be exact. Held at the Ritz-Carlton, Half Moon Bay, the dinner and concert performance was a benefit for Groban's foundation, Find Your Light, an organization that helps support arts education programs in schools.
Photo Credit: Drew Altizer
Groban hosted his first gala for Find Your Light in 2016 in New York City. Last year he also hosted the event in New York, but Bay Area-based philanthropists Cindi and Curtis Priem convinced him to throw this spring's benefit in California. Priem and Cindi were married at the Ritz, so it was special to underwrite the gala where they celebrated their nuptials.
Photo Credit: Drew Altizer
Despite the incredibly chilly weather, the evening began with a cocktail reception outside. Guests huddled under heaters while sipping cocktails and nibbling on hearty passed appetizers that included mini beef Wellingtons and pots of creamy macaroni and cheese. Young jazz musicians, from the Oaktown Jazz Workshop, one of the nonprofits that Find Your Light supports, performed a lively set. Halleck Vineyard poured tastes of its 2015 Pinot Noir, a wine that Groban made in partnership with the vineyard in honor of his foundation. It was being sold by the case to collectors.
Photo Credit: Drew Altizer
At 7:30 p.m. the 400 guests moved inside to a beautifully set ballroom with glittering candlelight and stunning floral arrangements. The sit-down dinner was a four-course meal featuring Maine lobster tails, burrata cheese with a tomato medley, and a choice of Alaskan halibut with heirloom bean ragout or roasted beef tenderloin. For dessert, there was a decadent chocolate cake with orange gelato or a snickers dome with caramelized peanuts and salted caramel ice cream. The food was delicious!
Photo Credit: Drew Altizer
The evening's program featured musical performances, a short presentation of awards, and a live auction. Another group supported by Find Your Light, Berkeley's Young Musicians Choral Orchestra, sang a spectacular mashup of songs from Les Miserables. During his set, singer-songwriter Jason Mraz had the group join him onstage for an emotional performance of his hit song I Won't Give Up. Groban played piano and sang a couple of Broadway tunes, including a ballad from Sweeney Todd and a moving rendition of You, Raise Me Up. The highlight of the evening came early on when The Voice star, Wé McDonald sang This Is Me, the Oscar-nominated song from The Greatest Showman. Her voice was phenomenal.
Photo Credit: Drew Altizer
The live auction consisted of seven lots of varying experiences such a private tasting at Skywalker Vineyards, a walk-on role in the next Disney live-action film, and an adventurous tour through Alaska's Yukon Wildlife Preserve. The highest bid was $50K for a big Broadway package with tickets for Dear Evan Hansen, Harry Potter and the Cursed Child Parts 1 and 2, and Hamilton. Gabriel Priem made the winning bid. Notables at the gala included actress Alfre Woodard, who was honored, and local luminaries Maryam Muduroglu, Jane Mudge, Victor and Farah Makras, and Greg Malin.
Photo Credit: Drew Altizer
Photo Credit: Drew Altizer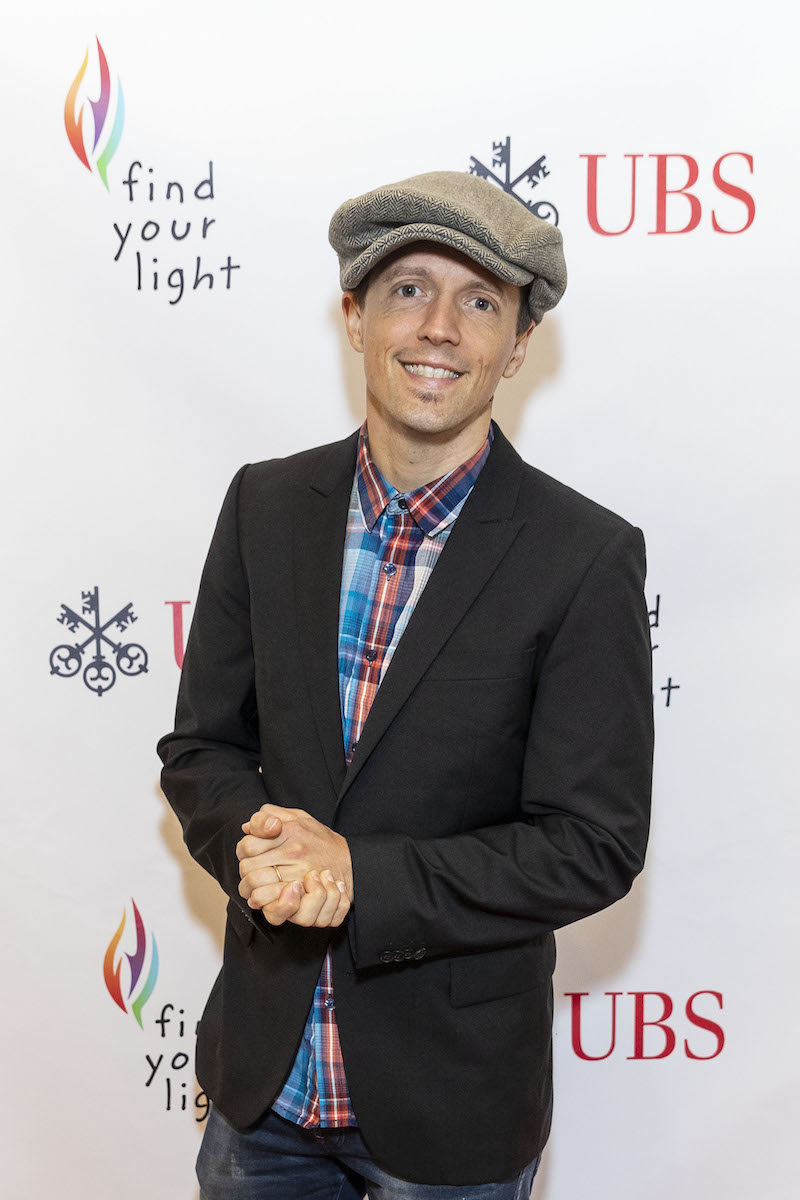 Photo Credit: Drew Altizer
Photo Credit: Drew Altizer
Photo Credit: Drew Altizer
Photo Credit: Drew Altizer
Photo Credit: Drew Altizer
Photo Credit: Drew Altizer
Photo Credit: Drew Altizer
Photo Credit: Drew Altizer
Photo Credit: Drew Altizer
Photo Credit: Drew Altizer