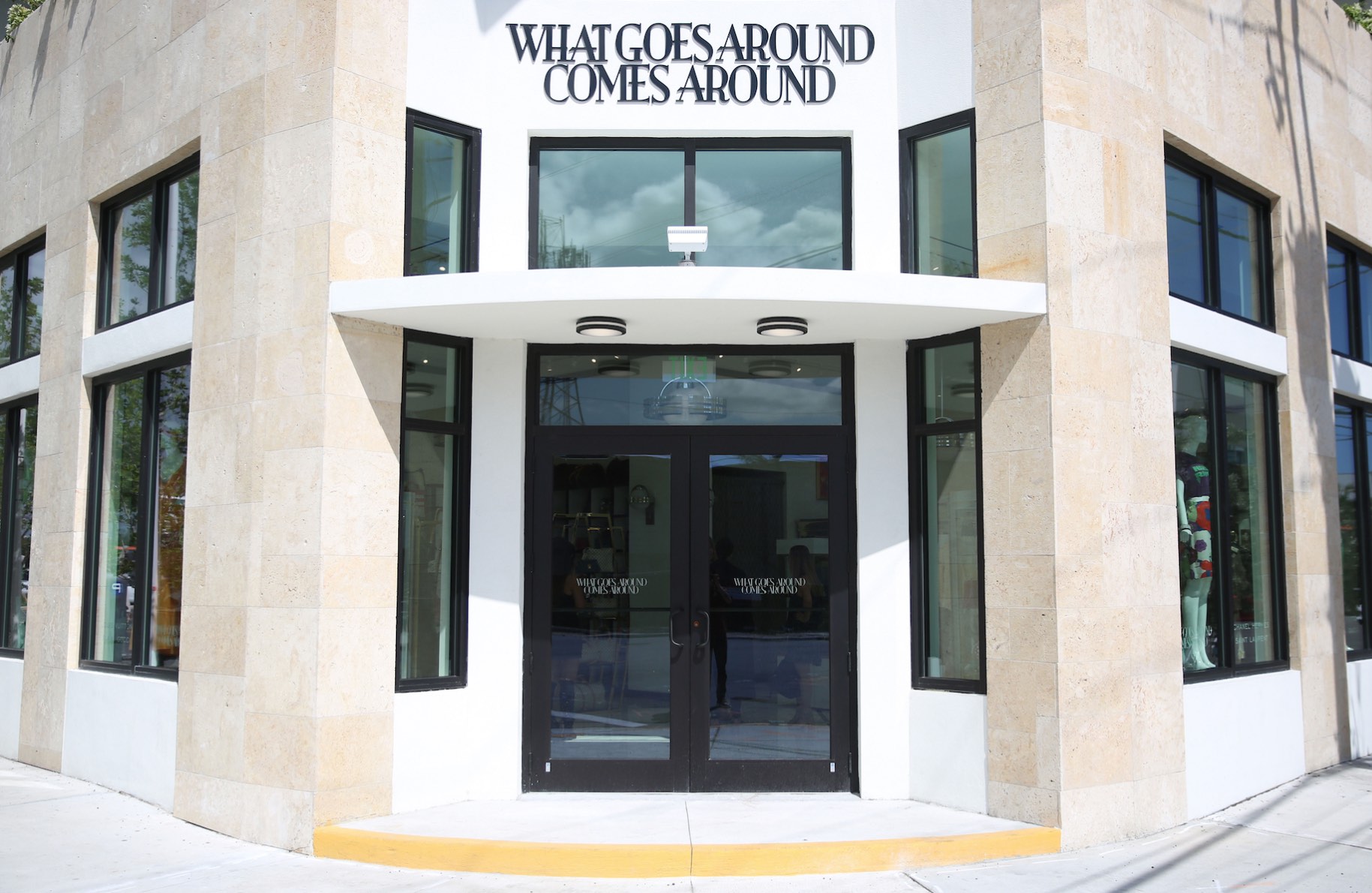 Photo Credit: What Goes Around Comes Around
Twenty-five years ago, Seth Weisser and his partner Gerard Maione, embarked on a mission to put vintage fashion on the world's radar. Creating the concept of What Goes Around Comes Around, also known as WGACA, the duo launched their first retail store in Manhattan, offering customers something that the market was missing—bespoke, vintage fashion pieces from the world's top luxury brand's iconic collections. Rather than walking in a store and picking out pieces from the brand's latest line, knowing exactly what to expect, the team was targeting the individualist instead. This included celebrities, socialites and true fashionistas that wanted to be flaunting something that no one else had, or could find.
Thus, the now national brand has retail concepts in Manhattan, East Hampton, Miami and Beverly Hills, catering to an elite clientele by offering them one-of-a-kind wardrobe pieces ranging from apparel to accessories that cannot be found elsewhere. The selection of pre-owned pieces includes brands such as Chanel, Hermès, Louis Vuitton, Gucci, Dior, Fendi, Alaïa, Saint Laurent and more. With an experienced team of buyers and expert curators, each WGACA store brings something special to the consumer, redefining the entire experience of luxury vintage shopping.
Here, Haute Living sits down with co-founder Seth Weisser to chat more about how he made his brand the fan-favorite of celebrities around the country, what makes them unique, fashion trends of the moment, his personal style icons and more.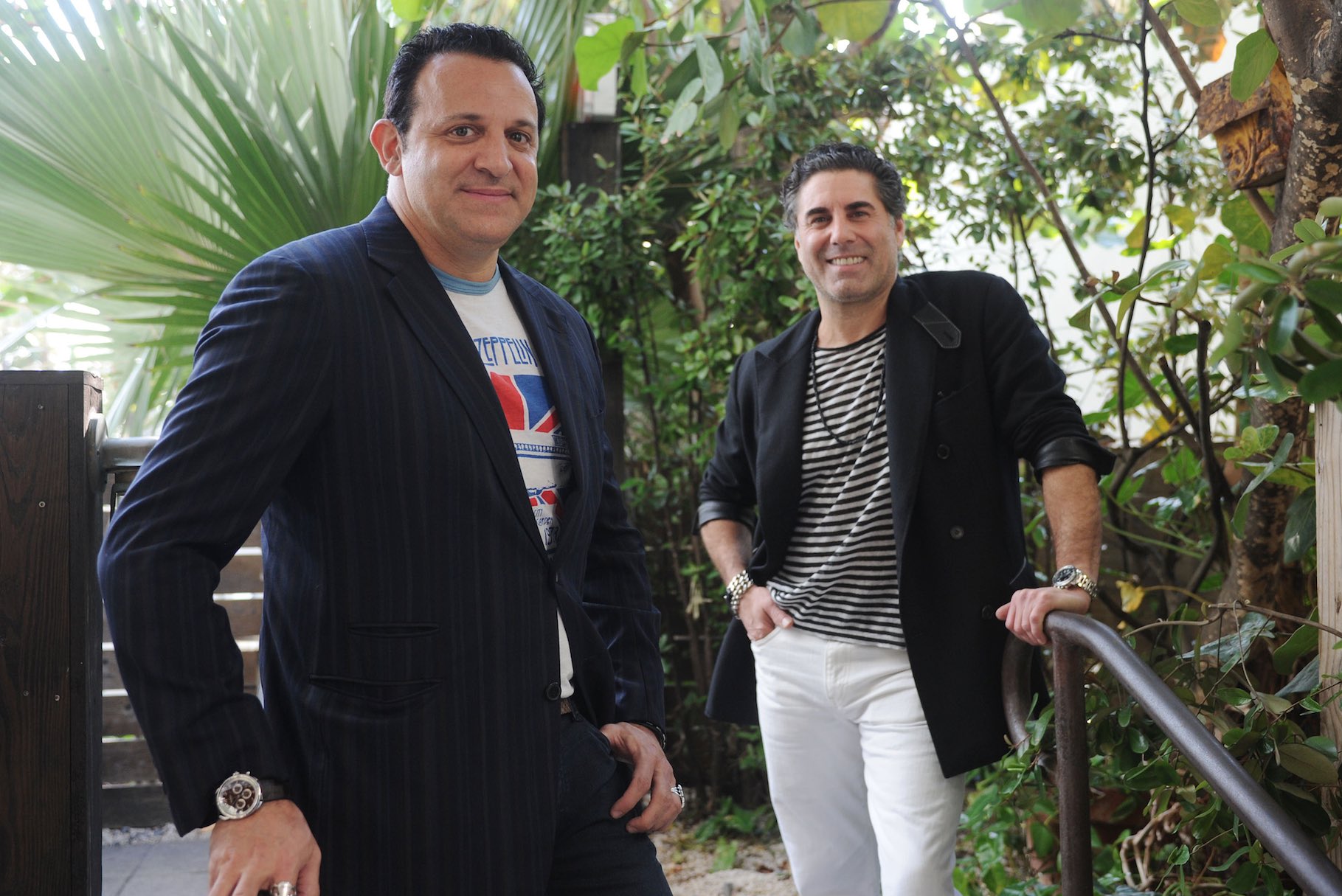 Photo Credit: What Goes Around Comes Around
HL: How did you create the concept of WGACA?
SW: In that time in NYC, it was very much about individual style in the social life and the night life scene. Gerard, my partner, and I were looking to have individual style expression using vintage as the basis of our brand because we didn't want to have anybody have the same looks that we had. And quickly we saw how many tastemakers and individuals were responding to the styles and how we were putting it out there. We thought—why not take this a step further and bring this to another audience, so we created the store and the concept of What Goes Around Comes Around off of that.
HL: Describe how you guys narrow down which merchandise to use.
SW: Over the 25 years we've been doing this, we've gotten very sharp with what are key pieces and what's important. Every single piece that we buy has to have some special aspect. We carefully curate from every luxury brand what we think are their best pieces from their best collections and look for which styles make a statement, but also have a timelessness at the same time. I think we're on trend, but not trendy. There's a pure distinction with what we do as buyers, and I think that our clients trust our taste in what we select and they come to us because they feel if we've kind of approved it, so to speak, by buying it. When it comes to the accessories part of our business, we're very sharp on which silohuettes are more functional and of better quality. Every brand has their very strong pieces, and then the pieces that are not as strong, so we help edit that down. And we're not subject to a single collection. So the brands that we compete with that we sell only have the current season in store, whereas we can go back to the best piece in 2012 or 1995 and carefully select the ones that we know are really critical for our collectors and our clients because we know a lot of them are collectors. That's one of the evolutions now that we're seeing—a lot of people know certain products are investments. You want to buy things that will hold their value and potentially appreciate in value.
HL: Are there certain pieces that do extremely well in the stores?
SW: As certain things become more popular, we see an increase in that. For example, right now the Fendi Zucca Print has become very hot again. And we're seeing that as a so-called trend. Backpacks have also been consistently popular for a while. We're definitely seeing—with Gucci being so prevalent as it is—the demand for the pre-owned, vintage Gucci market.  It's important to note that luxury used to represent two different qualities—quality and exclusivity. We currently challenge the idea of what defines exclusive—how many? It varies, but when you're talking about luxury price points, the girls who buy these things will want them more if they have something that no one else has. Our client wants the individualist, and that has driven us to have success in our business. The true tastemakers, celebrities, stylists, fashion insiders etc. love WGACA because they know they can get something truly one-of-a-kind or much rarer than anywhere else.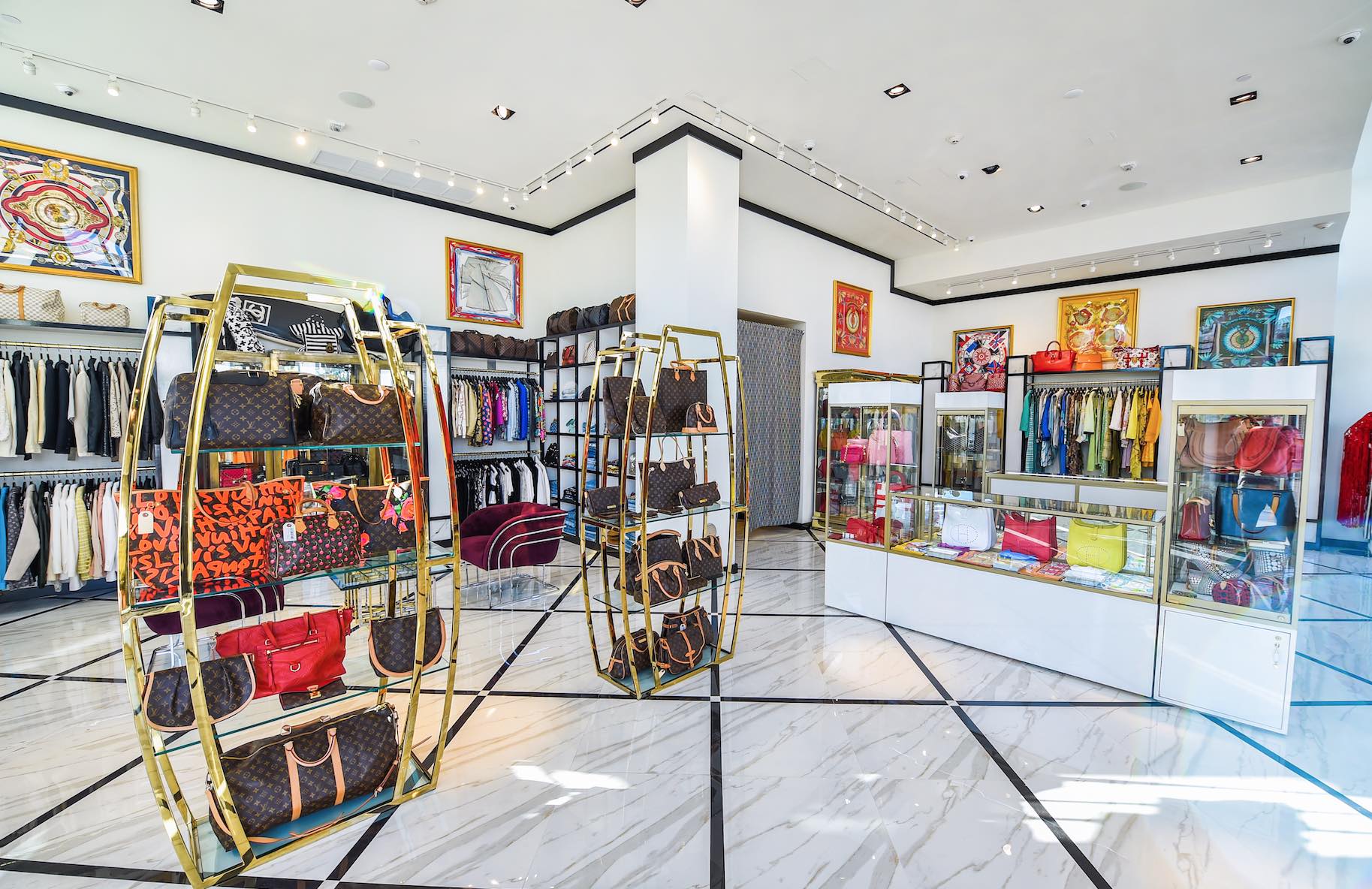 Photo Credit: What Goes Around Comes Around
HL: Do you curate each store to the specific location in terms of what you carry?
SW: Yes, our stores are a unique experience because each store has one-of-a-kind products. My partner Gerard is very careful with the way he designs each of the stores in the different locations—each are unique based on the space and based on the market. We're consistent in that the service and the quality of the product is the same, but each store has a totally different feel on a cultivated uniqueness that makes it fun for our customer to come to new stores. Between our five stores, you'll find that what we have in Miami is distinctively different than what we have in Beverly Hills or New York. So, you'll want to go to each store to see what pieces are there that fits their style at the moment, and each market gets a little bit of its moment. For example, In Miami, we've been emphasizing Versace because it's been really hot since the show [American Crime Story: The Assassination of Gianni Versace] came out.
HL: How have things evolved for the brand in the new digital age with social media and e-commerce playing such a large role?
SW: It's given us a great way to broadcast our style through our website and social media and collaborate with so many key influencers and celebrities. This helps other consumers out there learn from the ambassadors and influencers how to piece things together. I think a lot of clients who haven't ever bought anything pre-owned or vintage worry that they don't know how to do it. And I think when they see people that they follow and how they integrate it into their style, it makes sense to them how to translate it.
HL: Who are some of your style icons?
SW: When I think about my style icons, it ranges in the designers more so than the celebrities because the true iconic designers are the ones that created the celebrities' styles. Saint Laurent and Karl Lagerfeld, of course, considering all he's done to make Chanel so important. Certainly Jean Paul Gaultier is an incredible inspiration to me and I've been so lucky to work with him because he shops with us. I feel that someone like Azzedine Alaïa has redefined his own genre and created an incredible moment. I personally love a bit of rock 'n roll, so the only one who's still bringing it is Lenny Kravitz—he's incredible and a great client of ours. In terms of females, I think Kendall Jenner knows how to bring it on every level and does it on the right way. There's a fine barrier of walking the line and she's defined that personally with a great way of mixing and matching and going high to low and she helps teach young women how express their own style.
HL: What else do you having coming up for WGACA in 2018? 
SW: This year is our 25th anniversary and it is a big year for us, so we're doing a big auction with Christie's Auction House. This September, Christie's is going to have the first live auction for luxury in America and it's going to feature just our brand and we're excited to be able to get our visibility out there and help celebrate our 25th anniversary. And we're going to have 25 pieces from 25 of our most iconic clients, which will help bring it to another level.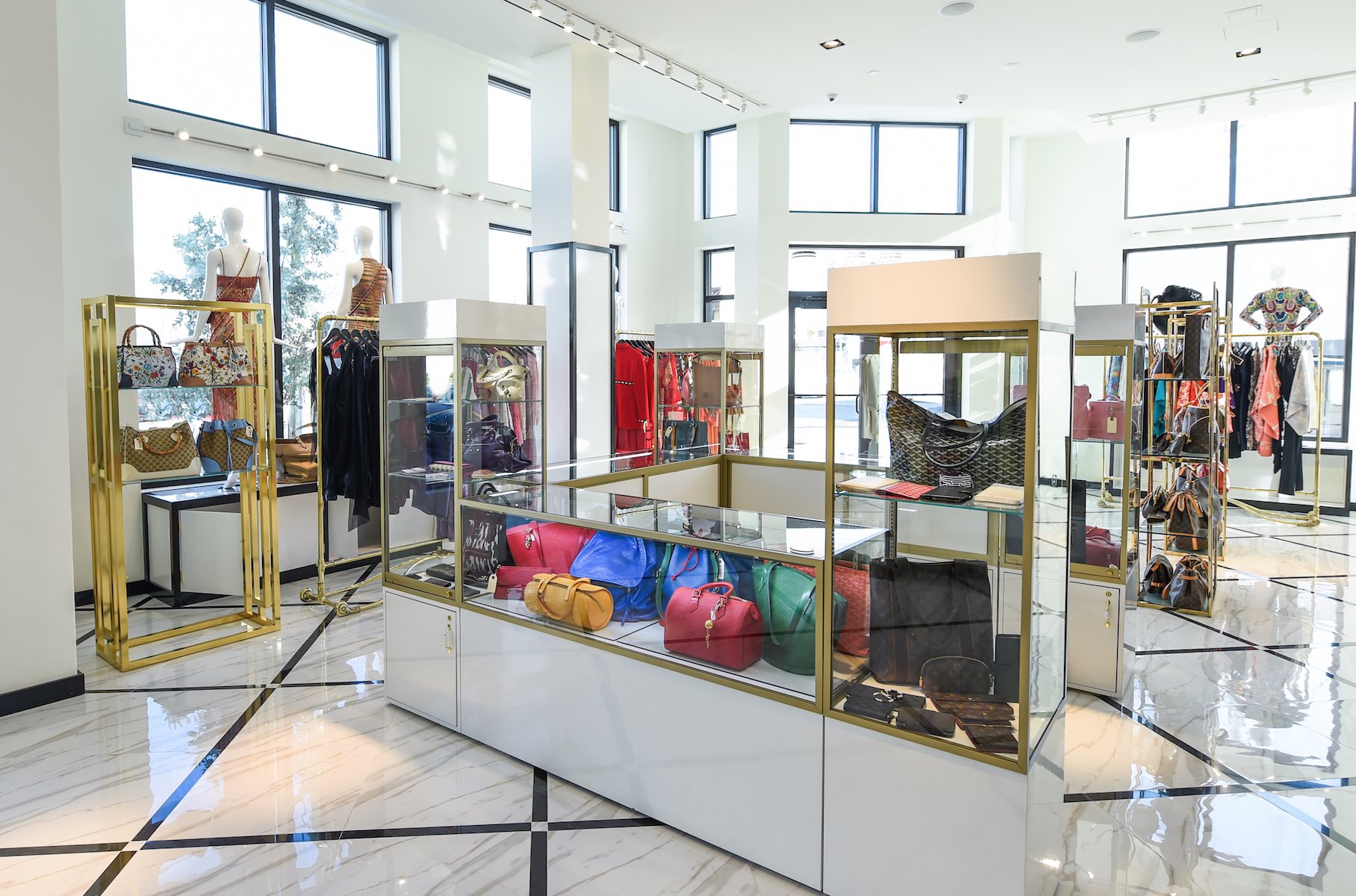 Photo Credit: What Goes Around Comes Around
Subscribe to discover the best kept secrets in your city