Photo Credit: Jeremy Ball
With a wine empire already under his belt, Jean-Charles Boisset has turned his attention toward the world of spirits. Today, the gregarious vintner announced JCB Spirits, a new line of ultra-premium vodka and gin. The collection consists of three vodkas—classic, caviar-infused, and truffle-infused—and one gin. All four of the spirits are distilled from a wine base made from Pinot Noir and Chardonnay sourced in Burgundy, where Boisset grew up.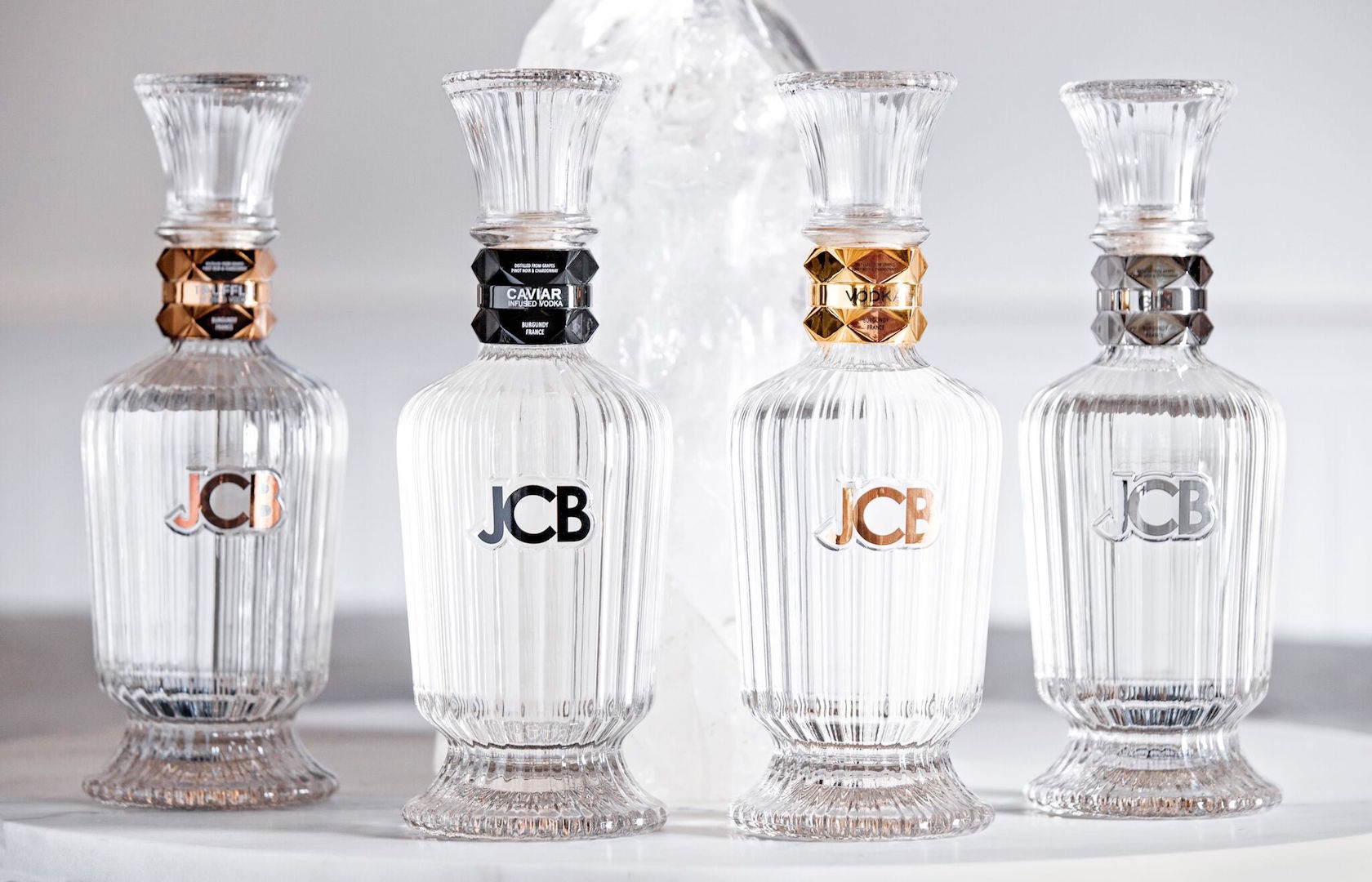 Photo Credit: Jeremy Ball
Boisset worked with a master distiller in Nuits-Saint-Georges, for 15 years perfecting the recipe and hand-picking the perfect ingredients. Like wine, the spirits are made once per year and are meant to reflect a single vintage. The inaugural vintage of the five-time filtered spirit is 2012. Boisset crafted a proprietary infusion process to give the flavored vodkas an elegant, but not overpowering expression of caviar  (sourced from sturgeon in the Southwest France) and black Périgord truffles. The gin is made from juniper, roses, coriander, and the extracts of 44 herbs including chamomile, honeysuckle, dandelion, calendula, borage, valerian, stinging nettle, lemon balm and yarrow.
"JCB Spirits is the culmination of my dream of many years to create the ultimate elixir," Boisset said in a statement. "Distilled from a wine base and infused with botanicals as well as delicacies from the land and sea, these spirits are the ultimate expressions of what the earth has to offer!" Boisset's personal collection of 17th and 18th century decanters inspired the bottle design. Each bottle has a different-colored diamond-cut neck ring that represents various elements of the earth and pays homage to Mother Nature.