Photo Credit: Cîroc
Escape the Miami heat and retreat to the lush waterfront garden nestled along the Miami River for a relaxing respite. Complete with delicious Mediterranean cuisine, a lively scene, hip music and a killer bar program, Kiki on the River is currently one of Miami's hottest havens. (destination is used in the next line) Perfect for a lunchtime getaway, a dock-and-dine destination or a happy hour hot spot, Kiki on the River serves up delectable food and tongue-tantalizing cocktails that rank at the top in the city.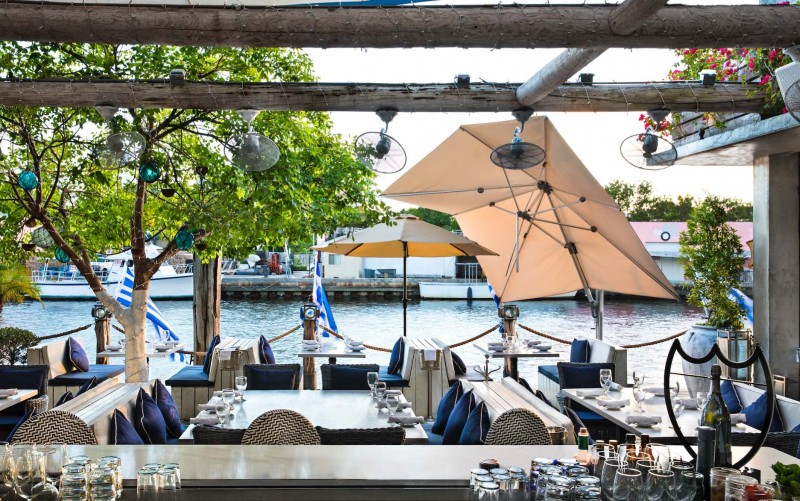 Photo Credit: Paul Stoppi
Our current drink of the moment embodies both the city and the restaurant at its best—the Cîroc Star Martini. Indicative of its name, this cocktail is truly the star of the show and pairs deliciously with the fine Mediterranean cuisine. At the base of the pretty libation rests the key ingredient—the newly-debuted Cîroc French Vanilla Vodka. Adding silky, rich and creamy textural elements to the drink, it is the perfect counterpart to the passion fruit syrup and the bitter aperitif to result in a sweet, yet smooth and slightly complex cocktail—one that is almost too beautiful to drink. The drink calls for a small glass of Champagne on the side to enhance the flavors and bring out its full-bodied richness, which adds a nice contrast to the five-times-distilled premium vodka.
Finished with a floating, thin slice of passion fruit in a delicate coupe glass, reminiscent of the Great Gatsby era, the orange-hued libation is a fun and diverse option to sip-on solo for cocktail hour, or to pair with one of Kiki's Greek-inspired offerings.
Recipe: 
CÎROC Star Martini
1.5oz CÎROC French Vanilla
0.5 oz Passionfruit Syrup
0.5oz  Bitter Aperitif 
.25 oz Lemon Juice
1.5 oz Champagne
(on the side)
Subscribe to discover the best kept secrets in your city