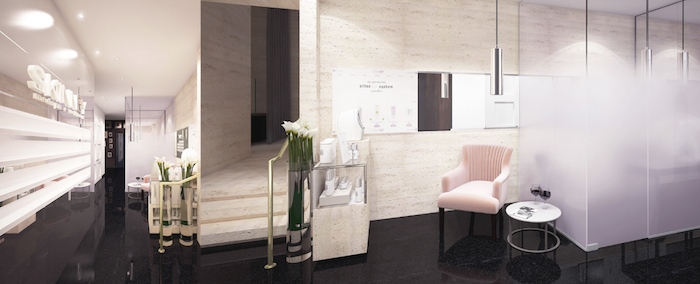 Every day there seem to be new beauty treatments available across the world and with good reason. Technology is constantly evolving allowing for new treatments to emerge at a rapid pace. The team at Skinney MedSpa is proud to launch New York City's first SaltFacial Skin Renewal Therapy.
This patent-pending, 3-step procedure works to restore, replenish, and revitalize the skin naturally. The three medical-grade technologies that are used include: natural sea salt exfoliation, aesthetic ultrasound that delivers nourishing and hydrating formulas deep into the skin, and high-intensity LED Phototherapy that helps to rejuvenate the skin. What is so unique about this treatment is that it is safe and effective for all skin types and provides immediate results with no downtime or negative side effects. Patients will be excited to reveal new soft and more beautiful skin the natural way.

"The SaltFacial Skin Renewal Therapy is particularly well suited for health conscious, active lifestyle patients who are looking for more natural ways to treat their skin. The multi-modality SaltFacial Therapy platform can be used to treat a wide variety of skin conditions, including fine lines, wrinkles, age spots, sun damage, uneven skin tone, pigmentation, stretch marks and acne. A typical treatment takes a little over an hour, without any of the risks associated with other resurfacing techniques, such as bruising, streaking, erythema and hyper-pigmentation," explained Lindsay Malachowski, Director of Operations and licensed Esthetician of over 10 years of experience.