Beloved Mission cocktail haven, Trick Dog, has announced it's new menu. Every six months, the bar comes up with an entirely new list of drinks inspired by a concept (murals), that has nothing to do with drinks. This time the sky's the limit for Trick Dog Airways. In an Instagram post, Josh Harris, one of Trick Dog's owners explains the new menu like this: "At Trick Dog we change our cocktail menu every six months. We like our menus to look like just about anything other than a cocktail menu. They have looked like paint swatch books; they have looked like dog calendars; they have looked like Chinese restaurant menus; we've made a couple art books. . . For this, our eleventh menu, we present to you Trick Dog Airways — For Your Safety."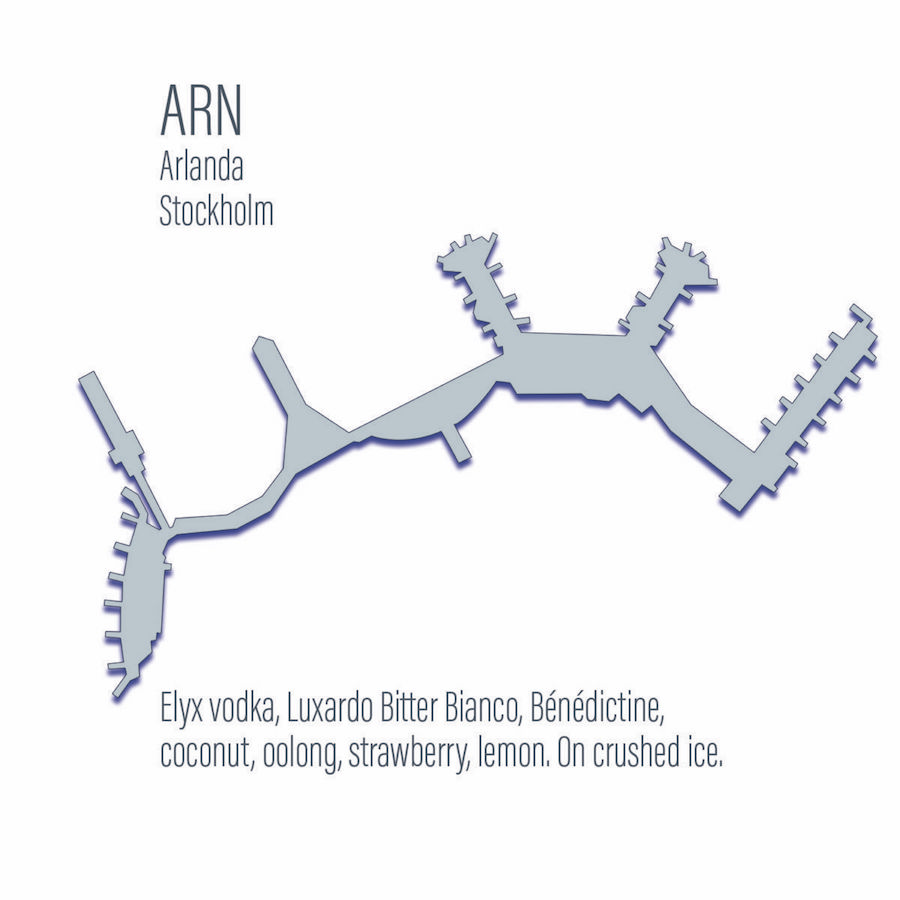 The menu is modeled after the safety card that's found on all airplanes and features traditional airline motifs, like images of international terminals. Illustrator Peter Gamlen designed the foldable menu which divides the drinks up into categories—low proof, highballs, etc. Some of the cocktails are named for airport identification codes. The CDG, named for Paris' Charles de Gaulle airport, is a mixture of Michter's rye, Cynar, Noilly Prat dry vermouth, and "waffle" liqueur served up. The BOS, named for Logan International in Boston, consists of Jack Daniels rye, Smith & Cross rum, Bonal quina, cherry, darjeeling, lemon, and egg rocks on the rocks.
Airplane jargon is mixed into the cheeky menu. Underneath a picture depicting a couple kissing above a toilet, the menu reads "Air Marshall will respond to unauthorized bathroom use." Commemorative hard copies of the menu are for sale and proceeds will benefit Seven Teepees, a youth program that protects and empowers low-income teens.