The tech world has yet to infiltrate the beauty industry, but all of that is about to change with the arrival of Schwarzkopf Professional SalonLab, a game-changing technology for salon-grade haircare. Developed by German beauty brand, Henkel, SalonLab will make its US debut at CES in Las Vegas later this month, where its the two-time recipient of the 2018 Innovation Awards.
SalonLab consists of three unique tools scientifically created to enhance personalization of haircare at salons. The first tool, and first step in the customization process, is the SalonLab Analyzer, a hand-held device equipped with near-infrared light sensors. The analyzer measures the inner hair quality, moisture level, and true color of the hair. The collected data is processed by a proprietary algorithm developed by Henkel's team of scientists.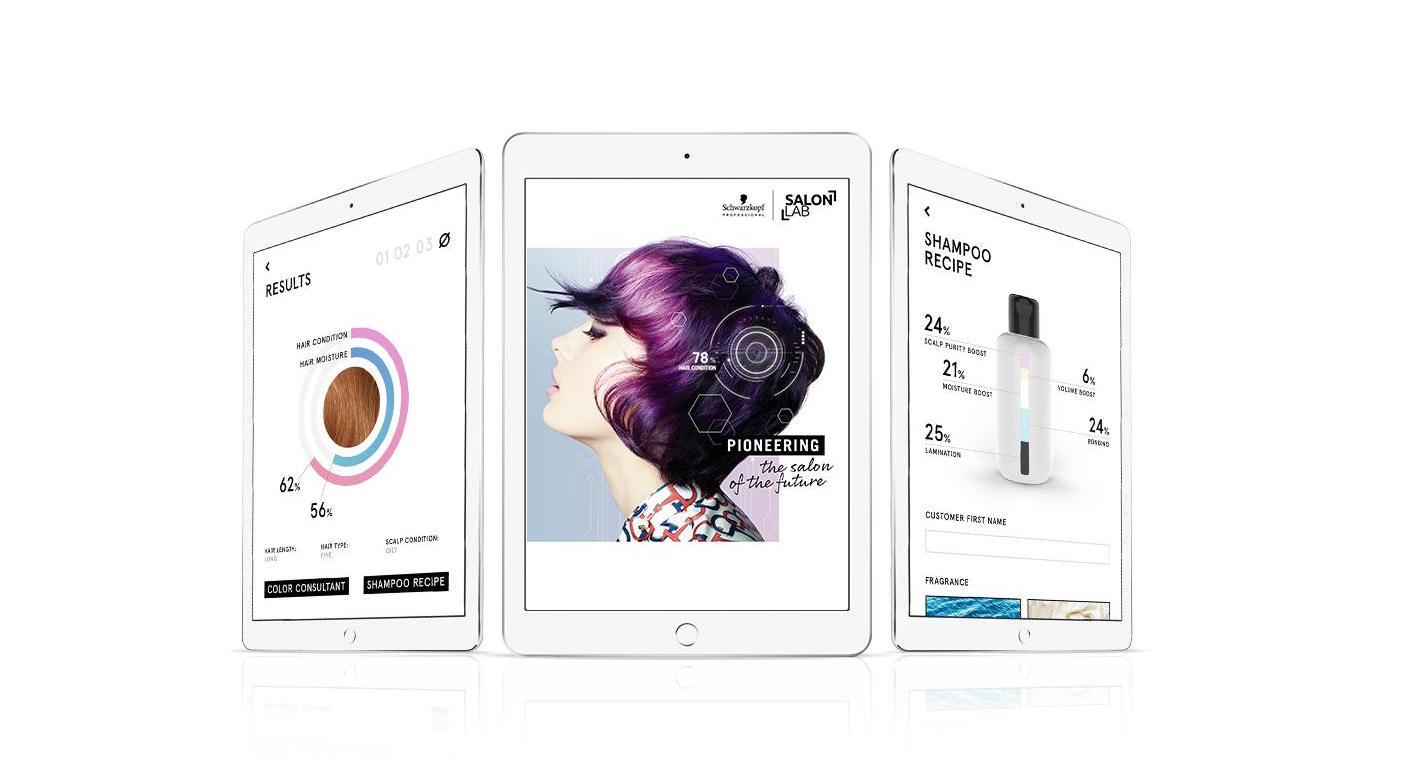 The second tool, the SalonLab Consultant App, allows the stylist and client to understand the data. The application easily connects to digital devices and displays the client's individual hair diagnostics results—the information collected by the analyzer. The best hair color is revealed and augmented reality technology lets the client see what his or her hair would look like with the new color. The app also provides a formula crucial to the client's individualized hair products.
It's a recipe that's inputed into the third tool, the SalonLab Customizer. This gadget uses a proprietary manufacturing process to formulate the custom care solution. With the simple touch of a button, hundreds of combinations of ingredients and fragrances can be mixed. The resulting shampoo or hair color is then applied to the client for the ultimate personalized experience.
On paper it seems complicated, but Henkel's team believes that the SalonLab is revolutionary and will change haircare as we know it. "We can now gain so many more data-driven insights about the client's hair, thanks to Henkel's SalonLab technology and the concrete scientific data it gives us," Kim Vo, the international Schwarzkopf Professional ambassador and celebrity hairdresser, said in a statement. "Combining it with our own expertise, we can now assess the hair on a whole new level – the perfect basis for a truly individual consultation."
SalonLab can be experienced at select Schwarzkopf Professional salons in the US and Europe.