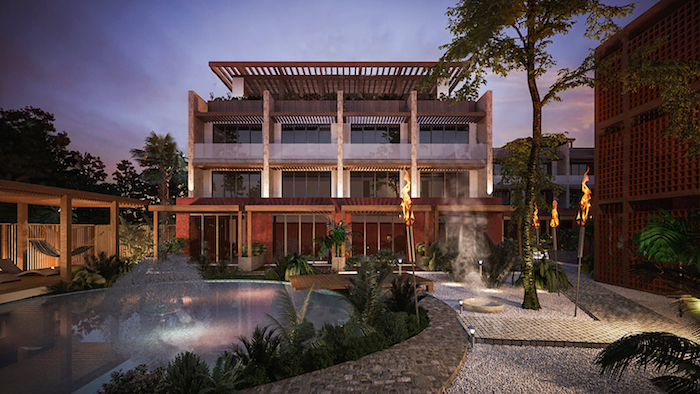 Photo Credit: Courtesy of Dream Hotel Group
Are you planning any trips soon? Well, you'll want to put Belize and Tulum on your list. Renowned hotel and brand management company, Dream Hotel Group, announced the development of three new hotels in Mexico and Central America: Unscripted Tulum, Unscripted Belize and Dream Belize.
These new properties represent a major milestone for Dream Hotel Group, positioning them as international hospitality leaders and paving the way for growth in the Mexico and Belize region. "We are thrilled to announce the development of three new hotels in two of the world's most desired destinations," said Jay Stein, CEO of Dream Hotel Group. "We are honored to partner with Luke and Mauricio to bring both brands to market and excited to see our brands resonating on such a wide scale."
The first of the two Belize openings for the group, Unscripted Belize, will debut in late 2018 with 24 beachfront cabana accommodations steps away from the Caribbean Sea. With an open-air concept, the property will also feature an outdoor restaurant and bar, an expansive pool area, and two private boats for snorkeling and scuba diving.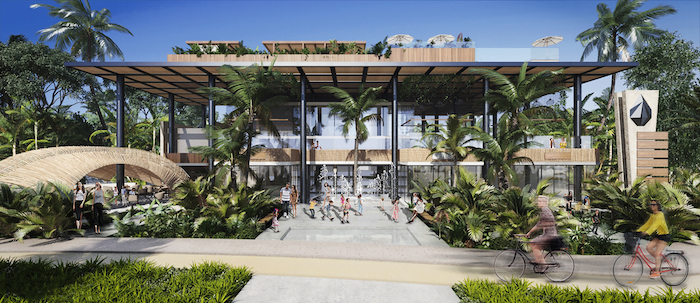 Photo Credit: Courtesy of Dream Hotel Group
In 2020, Dream Belize will feature 100 guest rooms and suites, 120 hotel condominiums and 40 branded residential home sites. Also included will be four vibrant dining and nightlife concepts, three pools, a luxury spa and fitness center, and multiple co-working suites to round out the dynamic resort offerings.
Located in Kanantik Belize, north of Placencia, Unscripted Belize and Dream Belize, owned and developed by Luke Chadwick with architectural design by Gensler, will be a driving force in the ongoing revitalization and the center of a thriving resort destination. Kanantik is surrounded by lush palm trees on 5,800 acres in Southern Belize, by the edges of the nearby Cockscomb Basin Wildlife Sanctuary – a jaguar preserve and bird-watcher's paradise.
"With more than one million visitors last year, Belize is currently the fastest growing destination in the Caribbean. Partnering with a market leader such as Dream Hotel Group to bring these great new hotel concepts to market could not be more appropriate," said Luke Chadwick, owner and developer of Kanantik Belize.
Photo Credit: Courtesy of Dream Hotel Group
"There is something truly special about Belize," said Kevin Rohani, Vice President of Development at Dream Hotel Group. "We are delighted to work with Luke to bring our energetic properties and world-class food and beverage offerings to market in Belize, which is currently seeing an amazing spike in growth."
Unscripted Tulum will see the lifestyle hotel group's first attempt into Mexico. Developed by Vertical Hospitality, the property is expected to open in 2020 with 97 guest rooms, two pools and an open-air communal dining concept aimed at bringing guests and locals together, as well as a tranquil spa/wellness center and three spacious rooftop areas – outfitted with a restaurant, bar and functional lounge area ideal for meditation and yoga.
"We are excited to bring our progressive lifestyle brand Unscripted to the chic coastal town of Tulum," said Christian Glauser Benz, Vice President of Development Latin America and the Caribbean at Dream Hotel Group. "This project reflects our passion and plans to create unique experiences for creative global travelers across Mexico and Latin America."
"We are thrilled to be partnering with Dream Hotel Group to launch its Unscripted brand in Tulum," said Mauricio Hernandez Pulido, Head of Vertical Hospitality, a subsidiary of Capital Vertical Grupo Empresarial. "Tulum is the hottest destination in Mexico, and Unscripted Tulum represents a new fresh approach to travel in the region."