Photo Credit: Gregory Russell Instagram
There are some iconic moments in celebrity hair history that we'll always remember (even if some, we'd hope to forget): the "Rachel" cut, à la Jennifer Aniston on the famed sitcom Friends; when Justin Bieber chopped off his boyish, long locks; Sia's two-toned wig that doubles as a face mask; David Beckham's early 2000's faux hawk; and of course, Cher hair, which was recently revived by none other than Kim Kardashian. LA-based celebrity hair stylist, Gregory Russell, whose long list of loyal clients includes Kim Kardashian, Miley Cyrus, Hailee Steinfeld, Chloe Grace Moretz, Lily Collins and Nicole Richie (who also happens to be one of his closest friends), is also responsible for some more recent memorable hair history moments, including Miley Cyrus' extra-long dreads she donned at the 2015 VMAs, and Kim Kardashian's dramatic, lob-chop back in 2015.
Photo Credit: Kim Kardashian Instagram
As more people look for new looks in the new year, we sat down with Gregory where he works at Andy Lecompte Salon in Los Angeles, to discuss his coveted hair tips and tricks, as well as working with his world-famous clientele.
What are your winter hair care tips?
During the winter, hair tends to get dry due to the weather, so it's important to keep your hair hydrated. Using healing oils to lock in as much moisture as possible helps a lot. You don't necessarily need to buy oils from hair care brands, but there are a few good ones. My go-to favorites are raw coconut oil, which you can buy from your local Whole Foods, and Windle & Moodie's Invisible Day & Night Cream. The extra hydration will also help keep those ends from splitting!
What are the top three hair products that everyone needs to have?
Iles Formula Haute Performance Finishing Serum – This is a great product for all hair types. It protects your hair from unavoidable environmental damage and it's packed with amazing, hand-picked ingredients, including nuts and oils. It's also really lightweight and smells great.
Windle & Moodie Invisible Day & Night Cream – It's like skincare, but for hair. I love how this product really locks in the moisture and uses some wonderful, natural ingredients, like aloe vera and sugar beet, to keep your hair super nourished and prevent damage.
Ouai Memory Mist – This is a great, multifunctional product. It protects your hair from heat styling damage and also helps lock-in your style. It's the perfect priming product.
Photo Credit: Iles, Windle & Moodie, Sephora
The hair-health vitamin craze – what can you tell us about hair vitamins? Do they work?
Hair vitamins really make a massive difference. Not only will they help your hair grow faster, but they also help your hair grow thicker. My favorite is Nutrafol. I really like that they have a formula for men and for women, to target specific symptoms, and that they use botanical ingredients. Even if you don't suffer from hair loss or thinning, everyone can benefit from improving their hair health.
You've really revolutionized some of the most famous celebrities' looks with your work (Kim Kardashian's lob and Miley Cyrus' dreadlocks, just to name a few). Do you usually collaborate with your celebrity clients and find out what they're looking for, or do you have a creative vision that they trust you to execute?
It's always a collaboration between me and my clients. While I will bring ideas and inspirations to the table, it's important to me that my clients feel confident, cool and beautiful. I always have my hair inspirations, like Cher, Sylvie Vartan, Deborah Harry, David Bowie, Mick Jagger, Patti Hansen, Jerry Hall…pretty much the majority of the 90's supermodels, but the key is making sure my clients feel like themselves.
What are your favorite looks you've created?
I loved the wig I made for Lily Collins at last year's Met Gala. It was really fun because she is such a classic beauty and pushing the envelope with that edgy hairstyle paid off – it was totally unexpected and she looked amazing. Another favorite was definitely Miley Cyrus' dreadlocks when she hosted the VMAs. Miley's beautiful and always a risk taker, so it's fun to play around with her look. I'm so grateful to have clients that are willing to push looks and who are comfortable in who they are. Their confidence, strength and individuality inspire me to create!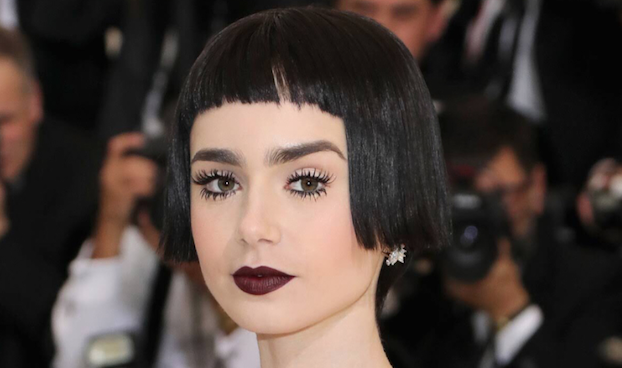 Photo Credit: Gregory Russell Instagram
For more celebrity hair inspiration, be sure to visit Gregory's Instagram feed.
Subscribe to discover the best kept secrets in your city