On Florida's Panhandle lies a dream destination that very few Californians are privy to: a place where the waters are green, the beaches are sugar white and the lure to disconnect is strong. This is the Emerald Coast. Check out Seaside, where The Truman Show was filmed, or the Greek taverna stylings of Alys Beach. Here is how to enjoy this 30-mile stretch of sea and sand from Destin to Rosemary Beach, where flip-flops are your fashionable footwear of choice and where you don't have to be anything other than happy.
---
STAY
The Henderson is the Emerald Coast's first true luxury resort. The multi-phased resort, a Salamander property, features a spectacular grand anchor hotel appropriately called The Henderson, which offers 170 spacious rooms and suites, incredible views of the sunset, and provides the quintessential Destin experience. When you arrive, take in the breathtaking views of the Grand Courtyard, which lead to the lobby, a room complete with high ceilings and a wall of windows that faces the Henderson Beach State Park & Preserve and beach. with several gathering areas. A hop, skip and a jump away is a private beach at your disposal as well: registered guests of The Henderson will have private beach access. Book the Hagerman Suite: the hotel's penthouse, which offers 180 ° views of the Gulf of Mexico, Henderson State Park and the resort's tropical pools. With floor to ceiling windows to infuse the vastness of the Gulf, the colors of the coast and the picturesque state park into one beautifully appointed guest suite, you'll feel pampered from the second you step into the 1226 square feet of luxury. Make sure to take advantage of your balcony at sunrise: the views are exceptional.
Another option is Emerald Grande a Harborwalk Village, an upscale vacation rental right on the gulf. Stays here include gorgeous apartments with private balconies, large plush beds, flat screen TV', free Wi-Fi, gourmet kitchen, rich fit and finishes, stainless steel appliances, granite countertops, relaxing garden tubs in most units and washers and dryers, offering you all the amenities of home. In addition to your gorgeous views, you'll have a free beach chair service and boat shuttle to your own secluded beach, a full-service European spa and fitness center, indoor and outdoor heated Jacuzzis, and even your own private in-room chef if needed. The lap of luxury indeed.
Last but certainly not least is the Sandestin, a 2,400-acre resort with 30 different neighborhoods, 1,250 deluxe condominiums, villas, town homes and a wide variety of hotel accommodations. Here you'll find more than seven miles of beach and bay front, four championship golf courses, 15 tennis courts, 19 swimming pools and a 113-slip full-service marina, as well as a fitness center and spa. You would never have to leave the complex (though you'll want to if you're an explorer). Guests seeking on-site adventure, sports, or pure relaxation select from a full array of activities; a round of golf, tennis lesson with a pro, paddle boarding, zipline, boating, hiking, biking or a sunset dinner cruise. The 26-acre pedestrian Village of Baytowne Wharf, offers several entertainment and dining options including a variety of restaurants, bars and nightclubs, retail merchants and more.Complimentary activities encourage exploration of the fun-filled resort; children's activities, tennis, bicycle rentals, kayaks, boogie boards, miniature golf, paddle boarding and more.The Sandestin is also home to The Village of Baytowne Wharf, a unique pedestrian village with a host of boutique shops, casual and fine dining restaurants and nightlife venues. The Village is home to the Marina Bar & Grill (low-key, but with the best sunset views on the Emerald Coast) and the Marlin Grill, an upscale eatery specializing in seafood.
---
DINE
We love, love, love Cuvee 30a, an eatery courtesy of celebrity chef Tim Creehan.  Often dubbed the Emerald Coast's celebrity chef, Creehan is a local media fixture whose reputation frequently lands him personal chef outings for numerous celebrities such as Amy Grant, Vince Gill, Bruce Willis and Dallas Cowboys owner Jerry Jones. Here, make sure to savor Creehan's award-winning signature dishes such as Amy Grant's Seared Tuna Rare and Vince Gill's Pecan Crusted Grouper in a stunning new venue conveniently situated at the junction of 30A and Highway 98. Cuvee30A also features their "Best of the Emerald Coast" voted Happy Hour, live music by Beachcomber Music Award winner Space Junkie, and Cuvee's world class Wine List representing the only Wine Spectator Best of Award of Excellence in the entire 30A area. For an elevated experience, make sure to book the Chef's Table: a concept that affords guests an intimate, upscale experience with views of the kitchen so you can see how your meal is prepared. It begins with a Champagne and cheese tasting in the restaurant's private wine cellar before you'll have a birds eye view of your meal prep. You'll then indulge in tapas-style offering matched with three different choices of wine pairings during a lavish, luxe meal. A must.
There's no restaurant more romantic than the Beach Walk Café and the Henderson Park Inn. The restaurant offers dining experiences that allow guests to connect and kindle the flames of romance over fantastic fare offering a variety of coastal cuisine with mouthwatering selections including Grouper Vince, named in honor of Country Music superstar Vince Gill; Pepper Crusted Yellow Fin Tuna; and Seafood Pasta Rockefeller. For the most romantic dinner on the gulf and possibly of your life, reserve Beach Walk Café's Toes in the Sand dining experience. For the ultimate romantic experience, book a private table under the stars.
Photo Credit: Hilton Sandestin
Finally, for the most upscale experience, head to Seagars Prime Steaks & Seafood at the Hilton Sandestin, the Gulf Coast's longest-standing AAA Four-Diamond Restaurant. Here you'll find a 600-label wine list, dramatic tableside food preparation and nightly live entertainment in a quietly elevated, steakhouse-style environment (think linen tablecloths, soft piano playing in the background and a color palette that echoes its beach-front environment of soft blues, greens, platinum and sandy hues, set in striking contrast to traditional Brazilian cherry and mahogany accents. The draw here is the food: this was easily one of the best meals we've had anywhere. The restaurant specializes in beautifully hand-selected, perfectly cut and presented USDA prime meats: cuts of filet mignon, rib eye, porterhouse, New York strip and steak Diane, accompanied by a menu full of fresh seafood dishes influenced by locally-sourced Gulf seafood and shellfish, as well as, fish delivered fresh daily from global waters. Make sure to gobble up seasonable favorites like American red snapper, pumpkin swordfish and Louisiana soft shell crabs.
---
RELAX
The Emerald Coast is known as a resort town, meaning that most choose to sit on the beach, indulge in water sports or boat to their hearts content. It wasn't until the recent arrival of The Henderson that the area had a true luxury spa at its disposal. Cue the entrance of the Salamander Spa, a gorgeous and beach-influenced property with eleven exquisite private treatment rooms and a wet area with an experiential shower, whirlpool tub, a luxurious couples' suite, sun-lit relaxation spaces, and a full-service salon. Try the caviar age-defying facial, a decadent, luxurious facial designed to firm, tone, refine and deeply hydrate the skin with protein-rich Caviar and powerful antioxidants. During the treatment, exclusive Kerstin Florian Caviar products infuse skin with age defying nutrients to smooth fine lines and improve texture. An Acu-lift massage visibly firms and tones the face while our Marine Biomatrix sheet with chamomile provides intensive hydration to instantly restore radiance. Results of this facial are immediate, leaving skin looking supple, healthy and luminescent. Another treatment to try is Henderson's Dream: a customized mineral salt scrub with eucalyptus, a full body massage refined with warm mineral stones and an invigorating foot massage while warmed in a relaxing cocoon wrap. Customize with your choice of Lavender, Ginger or Neroli Aromatherapy Oil.
Destin 3
Emerald Grande view
Destin 5
King room at The Henderson
Destin 8
Bahia Penthouse at Sandestin
Destin 9
Bahia Penthouse at Sandestin
Destin 10
LaSata and marina at Sandestin
Destin 12
Marina Bar and Grill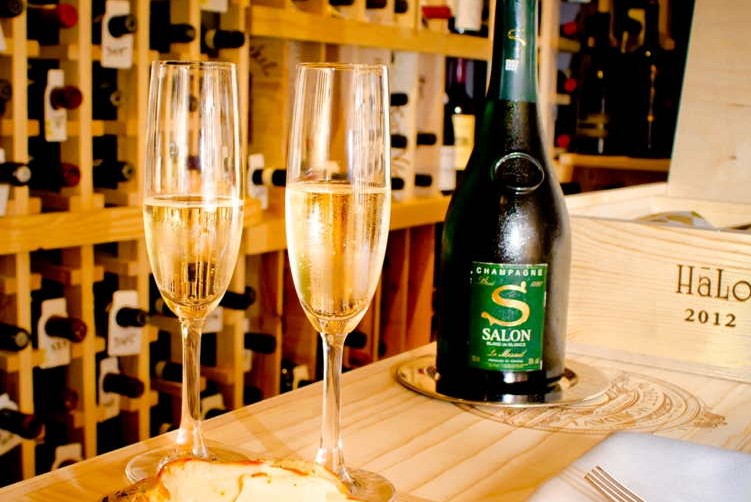 Destin 14
Tim Creehan's Chef's Table - Private Wine Cellar Tasting Table at Cuvee 30a
Destin 15
Spa wet room at The Henderson
Destin 16
Spa, glass centerpiece at The Henderson
Photo Credit: Hilton Sandestin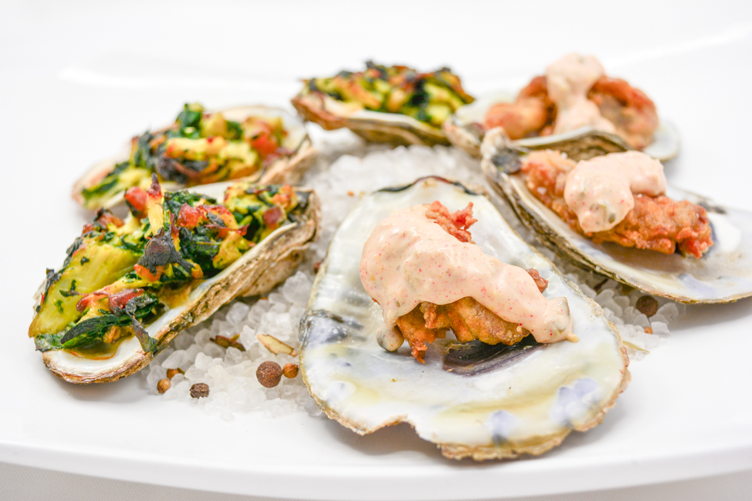 Photo Credit: Seagar's
Subscribe to discover the best kept secrets in your city