Photo Credit: Drew Altizer
The 12th annual Festival Napa Valley, a 10-day arts celebration in wine country, has concluded. The event was wildly successful with a record setting $2,500,000 raised at the Arts For All Gala. The number is double what was earned at last year's gala. The dinner took place at Hall Winery in St. Helena on Sunday, July 16 with Bill Murray and members of the national tour of Hamilton performing. The proceeds benefit local public schools providing arts education, free and affordable access to the festival's performances, and scholarships for emerging musicians. The surprise of the evening was when Athena and Timothy Blackburn announced a gift of $1 million to support the new Festival Napa Valley Music Academy.
Photo Credit: Drew Altizer
"Festival Napa Valley does so much to support music education locally, and to encourage talented young musicians worldwide," Timothy Blackburn said.  "We hope our gift will help advance this essential work and support the next generation." The academy is a two-week intensive program at Napa Valley College where 70 musicians participate in a tuition-free conservatory. They receive daily coaching and master classes and gain exposure by participating in the festival's concerts.  "This gift from Athena and Timothy Blackburn is a game-changer," added Rick Walker, President and CEO of Festival Napa Valley. "It will enable the Festival Music Academy to continue developing as an important training ground providing opportunities for emerging musicians worldwide. We deeply appreciate Athena and Timothy's leadership gift making this possible."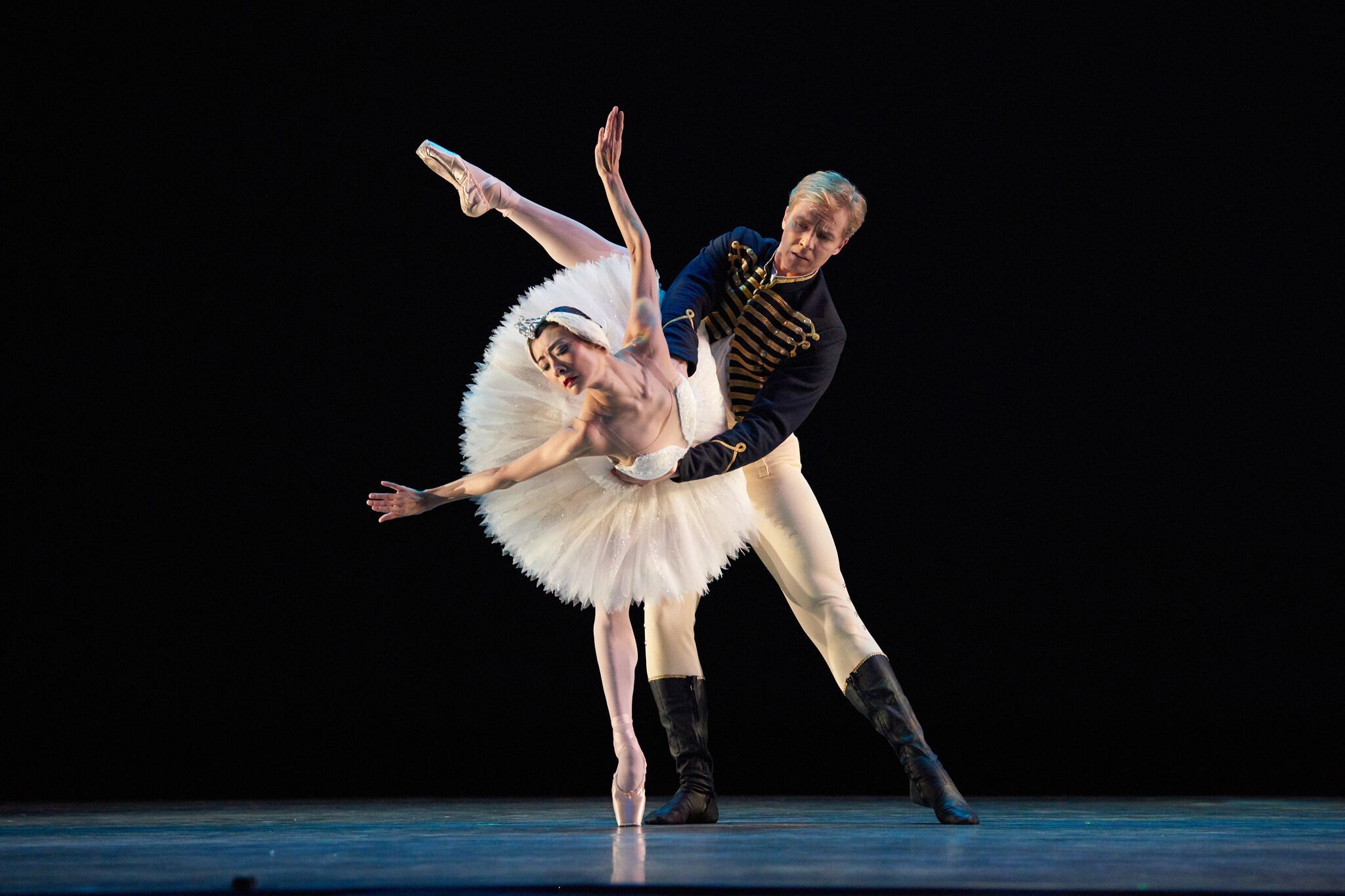 Photo Credit: @Erik Tomasson
On Friday, Bulgari hosted an exclusive invitation-only luncheon at B Cellars. Guests like model Tatiana Sorokko dined on butter lettuce salad, pan-seared local chicken breast, and quinoa with broccoli rabe. That evening, the hottest ticket in town was for the San Francisco Ballet's performance at Lincoln Theater. It was a stunning show with the company's top principals dancing classic and modern pieces. Yuan Yuan Tan and Tiit Helimets performed the pas de deux from Swan Lake and Joseph Walsh danced a lively solo to Boogie Woogie Bugle Boy (of Company B). Afterward a select group of guests headed to the CIA at Copia for a meal catered by chef Matthew Accarrino.
Festival Napa Valley Patron Dinner at Trinchero
Lisa Delan, Wynn Hausser and Sherri Hausser
Photo Credit: Drew Altizer
Festival Napa Valley Patron Dinner at Trinchero
Paul Stojanovich, Kylie Edwards and Jose Luis Nazar
Photo Credit: Drew Altizer
Festival Napa Valley Patron Dinner at Trinchero
Michelle Baggett, Michael Polenske and Kelly Carter
Photo Credit: Drew Altizer
Festival Napa Valley Patron Dinner at Trinchero
Maria Manetti Shrem, Beth Townsend and Maria Quiros
Photo Credit: Drew Altizer
Festival Napa Valley Bulgari Luncheon at B Cellars
Daniel Paltridge and Duffy Keys
Photo Credit: Drew Altizer
Festival Napa Valley Bulgari Luncheon at B Cellars
Tatiana Sorokko
Photo Credit: Drew Altizer
Festival Napa Valley Bulgari Luncheon at B Cellars
Jennifer Hall Brown, Shahpar Khaledi and Kathryn Hall
Photo Credit: Drew Altizer
Festival Napa Valley Bulgari Luncheon at B Cellars
Maria Manetti Shrem
Photo Credit: Drew Altizer
Festival Napa Valley Bulgari Luncheon at B Cellars
Ivan Bekichev, left
Photo Credit: Drew Altizer
Festival Napa Valley Bulgari Luncheon at B Cellars
Katrina Garnett and Rula Tamer
Photo Credit: Drew Altizer