Known as South Florida's boating capital and the "Venice of America," Fort Lauderdale is the perfect destination for your summer staycation. From its tranquil beaches, exquisite dining and eclectic nightlife, stray away from the touristy crowds of South Beach and Wynwood Walls by experiencing the 954 like a true native.
Where to Stay: Boca Beach Club
Address: 900 S Ocean Blvd, Boca Raton, FL 33432
This oceanfront modern resort boasts some of the highest standards of luxurious comfort. With three major pools and a secluded private beach enclave overlooking the scenic views of the Atlantic ocean, spend the day soaking up the sun and relaxing in your own private cabana overlooking the pool deck and ocean. Offering chic accommodations and total exclusivity, book your staycation in one of the resort's Ocean Front Sky Deck rooms, a spacious sky oasis featuring a 250 sq. ft. fully furnished outdoor deck perfect for those looking to enjoy the summer sun from the comfort of their own room.

Where to Spa: Waldorf Astoria Spa @ Boca Resort
Address: 501 E Camino Real, Boca Raton, FL 33432
Nestled inside the exclusive Boca Resort & Spa, there is no better place to uncover the true meaning of rejuvenation than by treating yourself to a 'me' day at the award-winning Waldorf Astoria Spa. Providing custom-tailored treatments and spa experts that will cater to your every need, unwind in the spa's Ritual Bath that feature individual mineral baths, waterfall showers, whirlpool, steam and sauna rooms.
Where to Workout: Barkam Method Hot Yoga
Address: 2370 N Federal Hwy, Fort Lauderdale, FL 33305
Serving as Fort Lauderdale's oldest established yoga school, Barkam Method of Hot Yoga offers a variety of classes from Hot Vinyasa Flow to Hatha yoga aimed to empower South Florida yogis to uncover their individual paths to an awakened and zen-like lifestyle.
Where to Dine: Burlock Coast
Address: 1 N Fort Lauderdale Beach Blvd, Fort Lauderdale, FL 33304
Overlooking the buzzy Fort Lauderdale Beach, this rustic yet chic restaurant situated inside the Rtiz-Carlton Fort Lauderdale is the perfect place to sit back, wine and dine while enjoying of fine cuisine. With an array of dishes to accommodate almost any craving, every platter is meticulously prepped to perfection. Start off with Burlock's signature Artisanal Cheese & Charcuterie or the mouthwatering Ceviche Tacos made with pickled peppers, compressed pineapple and citrus. Deliciously prepped, Burlock's "Surf N Turf" — oxtail ravioli accompanied with scallops and fresh vegetables — will leave you wanting more.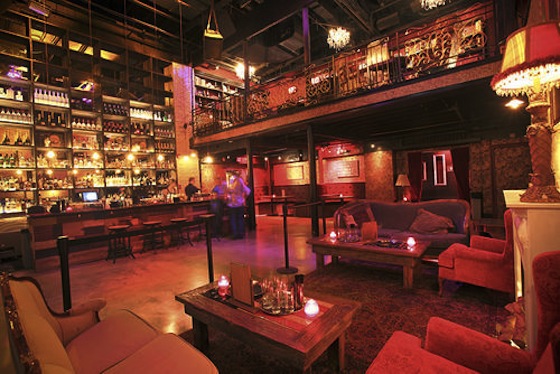 Where to Drink: Stache
Address: 109 SW 2nd Ave, Fort Lauderdale, FL 33301
Channeling a 1920's speakeasy vibe, Stache is the city's premiere cocktail lounge and nightclub — voted coolest speakeasies and top whiskey bar of America. Featuring Burlesque shows and live DJ's and performances, indulge in it's relaxed ambiance while sipping on their most famous signature drinks to ensure an unforgettable night out in town.
What to Do: Charter a Yacht and Explore the Sea
Tagged the "Venice of America" for all its waterways, charter a yacht and explore the sea by anchoring and diving into the breathtaking blue waters of the Atlantic Ocean. Starting at Lauderdale by The Sea's Commercial Beach, you can enjoy of the beautiful three-tiered living coral reef system that has made this one of the most popular diving destinations. Though if seclusion and tranquility is what you seek, make sure to spend the day soaking up the sun at Hillsboro Beach.