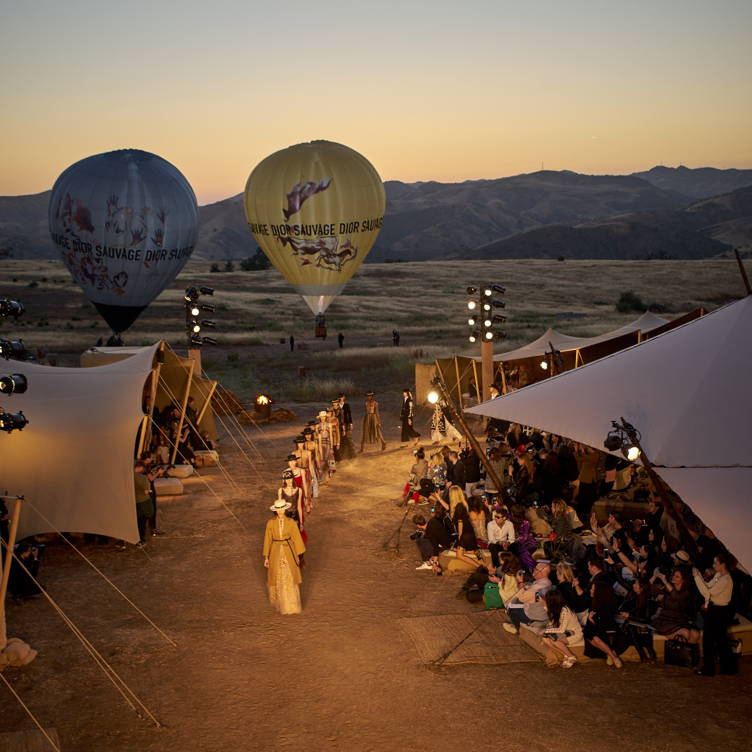 Photo Credit: Eric Staudenmaier
The hottest ticket in town last week was, quite unpredictably, the Upper Las Virgenes Canyon Open Space Preserve in the Santa Monica Mountains, where Dior unveiled its 2018 Cruise Collection, the first of its kind by the brand's new artistic director, Maria Grazia Chiuri. It was a day of firsts for both the brand and the space, as it was also the first time the location has been used for a fashion show.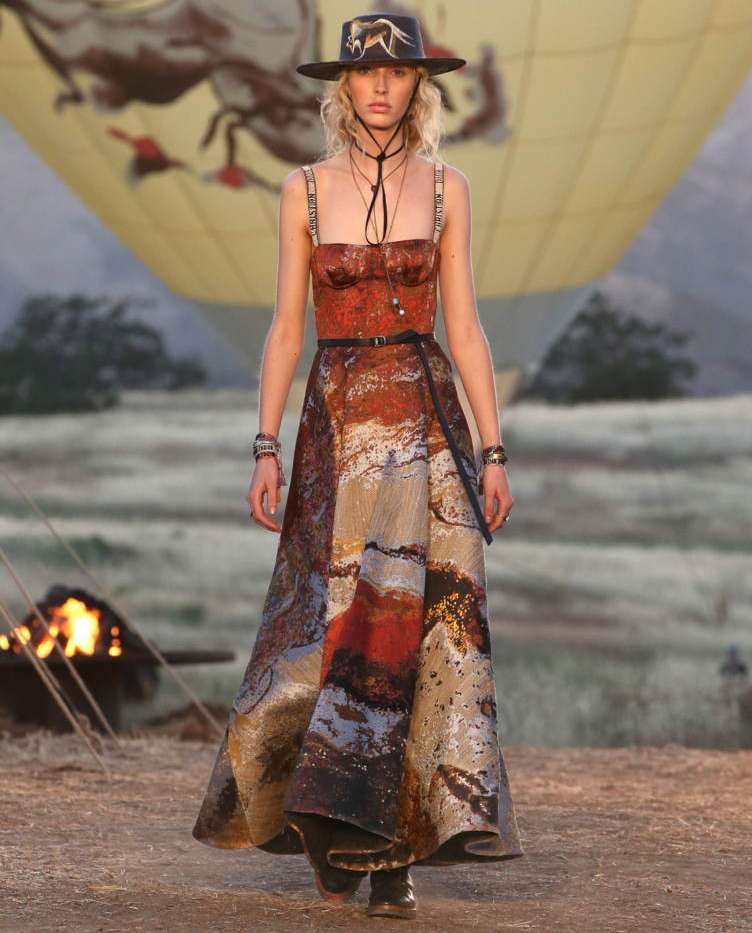 The rugged location was a perfect setting for the jungle-themed collection, which pulled from Christian Dior's appropriation of rock paintings in his Ovale line, a form with allusions to primitive female depictions such as the Willendorf Venus, that were inspired by the discovery of the Lascaux cave in 1940.
Photo Credit: Dior
It is this wild and ancient femininity, linked to the magic of the earth, that guided Chiuri here. A feminine representation takes shape with her collection, bringing into the present this shamanic intuition, a wild and almost bestial spirit of which Clarissa Pinkola Estés writes in one of the designer's favorite books: "Women Who Run with the Wolves."  With her vision, prehistoric wolves emerge from the Lascaux cave to take their place on silk jacquards where the ocher, almost gold in color, contrasts with blacks. Female handprints, reinterpretations of the original forms, become sequined embroideries in earthy shades Chiuri has also brought a pop interpretation to her use of the tarots given a high-octane feminist reinvention by Vicki Noble in order to give new life to Dior's beloved art of divination. The idea that a person's smell is the expression of their soul can be found in the feminine take on an emblematic perfume such as Eau Sauvage. The intangible imprint of this wild, erratic figure restores woman once again to her place at the center of the world.
Photo Credit: Dior
Dior shuttled 800 guests to the Santa Monica mountains for the occasion, including Charlize Theron, Rihanna, Brie Larson, Miranda Kerr, Solange Knowles, Chimamanda Ngozi Adichie, Anjelica Huston, Demi Moore, Kate Bosworth, Freida Pinto, Kelly Rowland, Haley Bennett, Kiernan Shipka, Rashida Jones, Jaime King, Teresa Palmer, Ana de Armas, Margaret Qualley, Rainey Qualley, Juno Temple, Banks, Camilla Belle, Kelly Rowland, Julia Michaels, Sarah Sutherland, Olivia Palermo, Cleo Wade, Mia Moretti, Dylan Penn, Cipriana Quann, Chiara Ferragni and Aimee Song.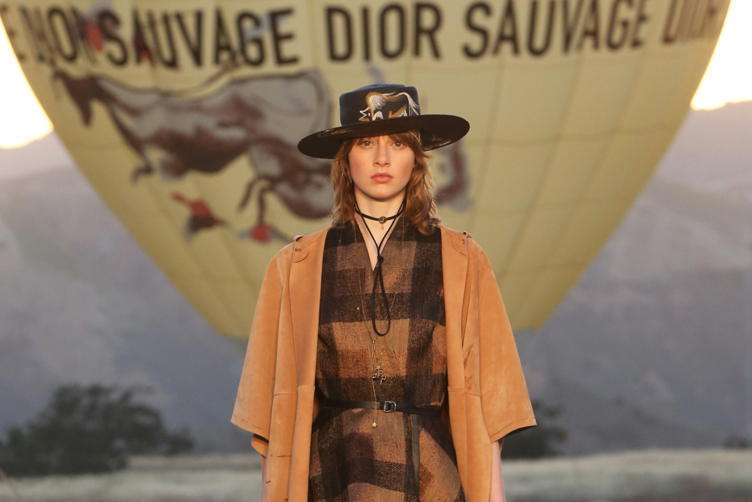 Dior 2018 Cruise Collection 1
Look 2
Photo Credit: Dior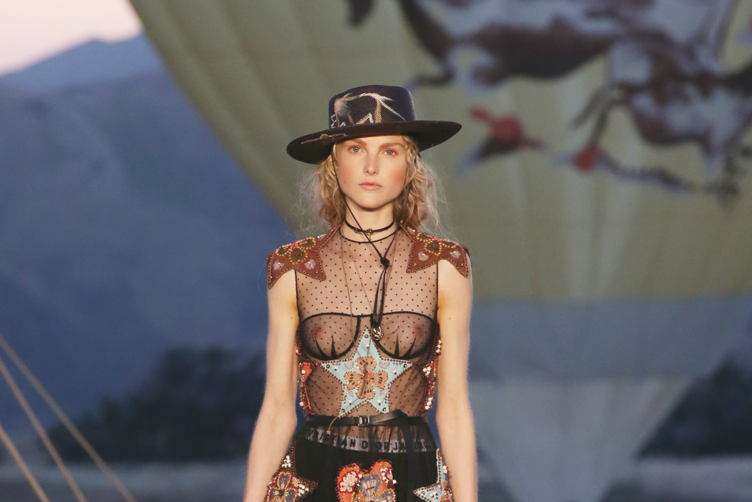 Dior 2018 Cruise Collection 2
Look 83
Photo Credit: Dior
Dior 2018 Cruise Collection 3
Look 79
Photo Credit: Dior
Dior 2018 Cruise Collection 4
Look 75
Photo Credit: Dior
Dior 2018 Cruise Collection 5
Look 73
Photo Credit: Dior
Dior 2018 Cruise Collection 6
Look 40
Photo Credit: Dior
Dior 2018 Cruise Collection 7
Look 33
Photo Credit: Dior
Dior 2018 Cruise Collection 8
Look 9
Photo Credit: Dior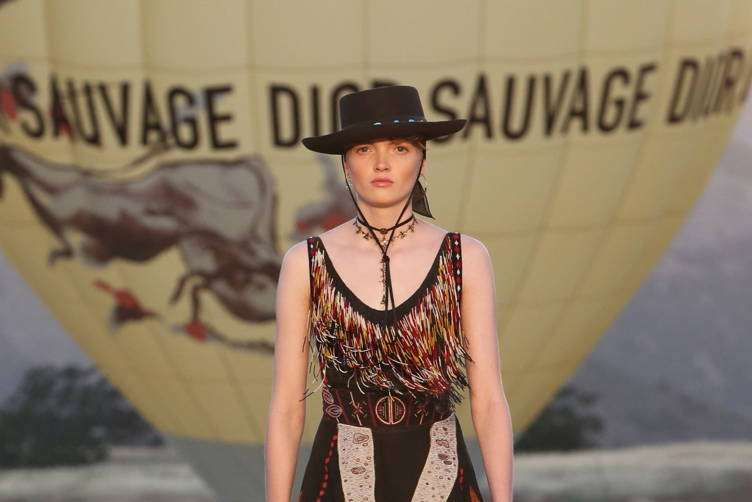 Dior 2018 Cruise Collection 9
Look 1
Photo Credit: Dior
Dior 2018 Cruise Collection 10
Rihanna
Photo Credit: Dior
Dior 2018 Cruise Collection 11
Kate Bosworth
Photo Credit: Dior
Dior 2018 Cruise Collection 12
Demi Moore
Photo Credit: Dior
Dior 2018 Cruise Collection 13
Brie Larson
Photo Credit: Dior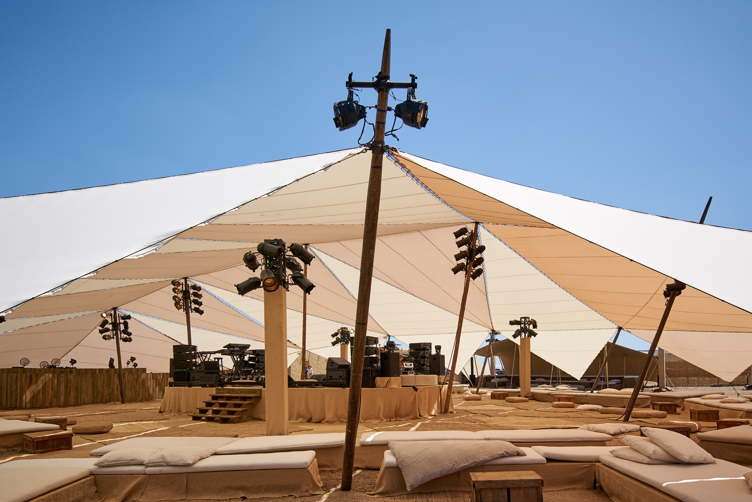 Dior 2018 Cruise Collection 14
The scene
Photo Credit: Eric Staudenmaier
Subscribe to discover the best kept secrets in your city