47-meters of personalized delight: there is no other way to describe Turquoise Razan's in a better way. Thanks to a client who had a very personal idea of what he wanted from his super yacht, they started from scratch but using Turquoise's existing 47-metre platform as a base.

Responsible for meeting the demands of the client was H2 design, who penned down both the exterior as well as the interior of the Razan. The result might be a very personal vision of how the ideal yacht should look like, but it is one that is bound to appeal to more than just the intended owner.

The appeal in the design is not even found in beautiful materials and the luxurious finish, although present of course, but more so in the setup and integration of the different spaces on board of the yacht.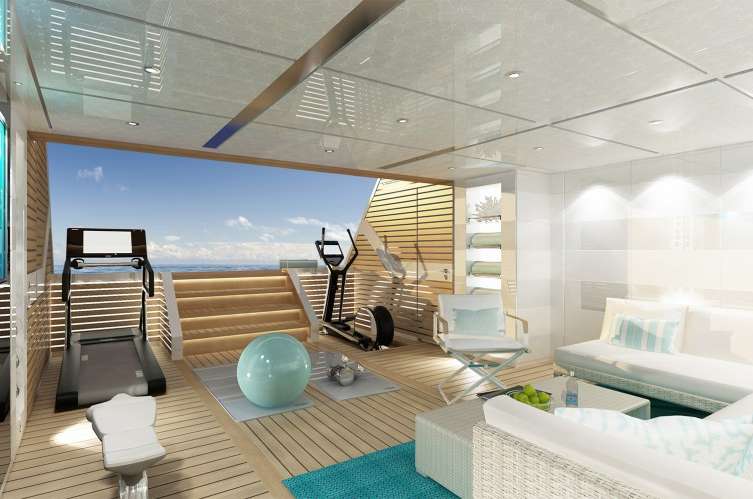 The sundeck has been redesigned to also accommodate a lounge bar and a pool, making it the perfect place to relax, but more so to utilize the different amenities without having to travel between decks. The same can be said of the stunning beach club at the water-line which incorporates an extended swim platform, dive store, gym and lounge area.

Next to a Master Suite does the Razan feature two VIP rooms as well as three additional staterooms, accommodating up to 12 guests. While the cruising speed is set at 15 knots, the first tests have shown that the yacht is capable of a top speed of 17.5 knots, and most importantly, that it can reach this vibration free!
If you want to see the Razan up close and personal, you will have this opportunity at the upcoming yacht shows in Cannes, Monaco and Fort Lauderdale, where Turquoise is planning to present their amazing new yacht!
Subscribe to discover the best kept secrets in your city