Powerboat or luxury yacht? It is hard to divide the two as the Pershing 92 is the perfect marriage of them both. Sleek, powerful lines make the boat cut through the water like a warm knife through butter, while at the same time offering more than enough space to live, enjoy and entertain.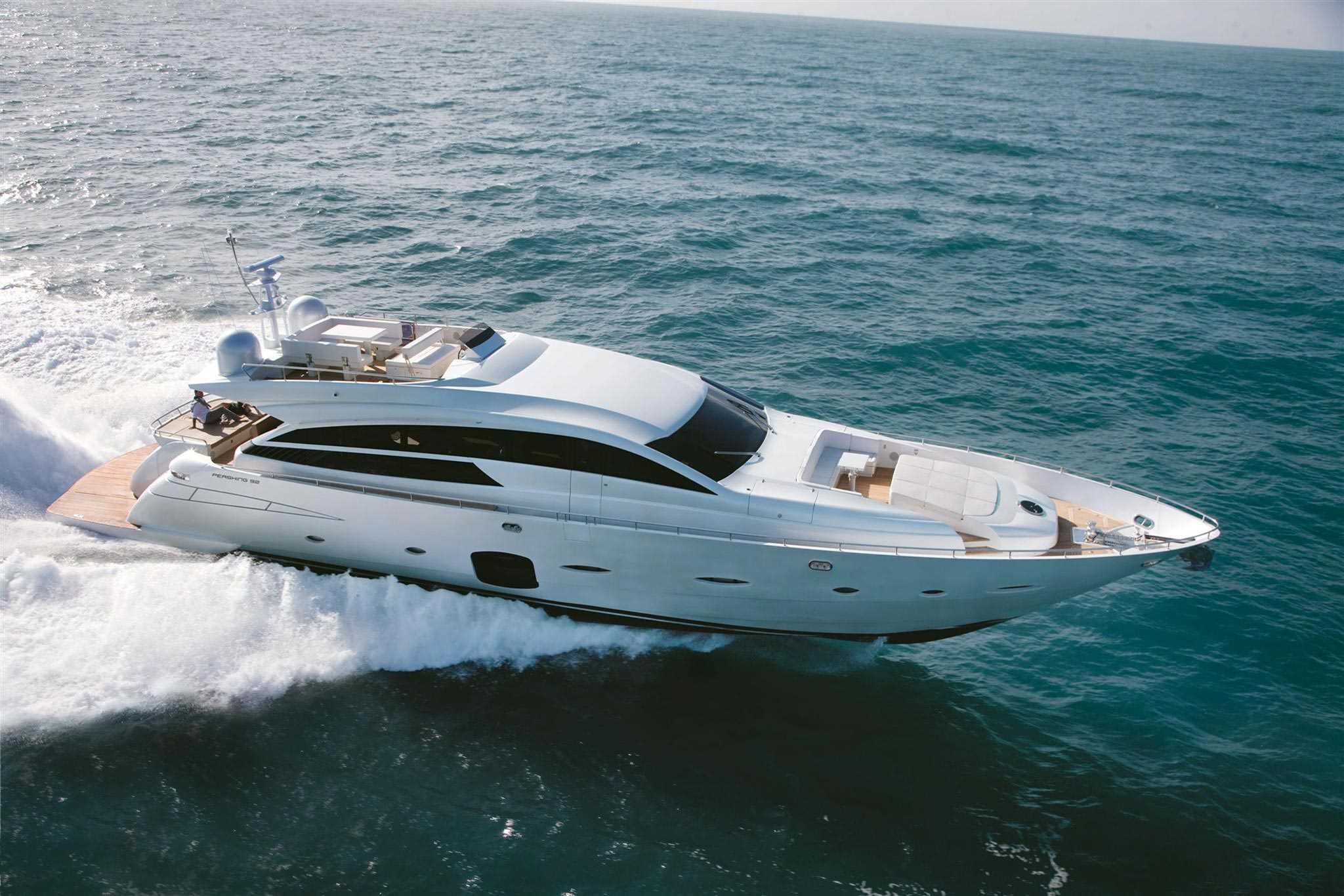 Pershing builds to 92 for speed. They started by making the yacht light weight. While a little under 150.000 lbs (unloaded) doesn't sound light, it is in fact at least 50.000 lbs lighter than its competitors. Combine this with two 16V MTU diesel engines as well as a ZF Searex SR160S surface-piercing drive system, and you know that you have a serious performer on your hands.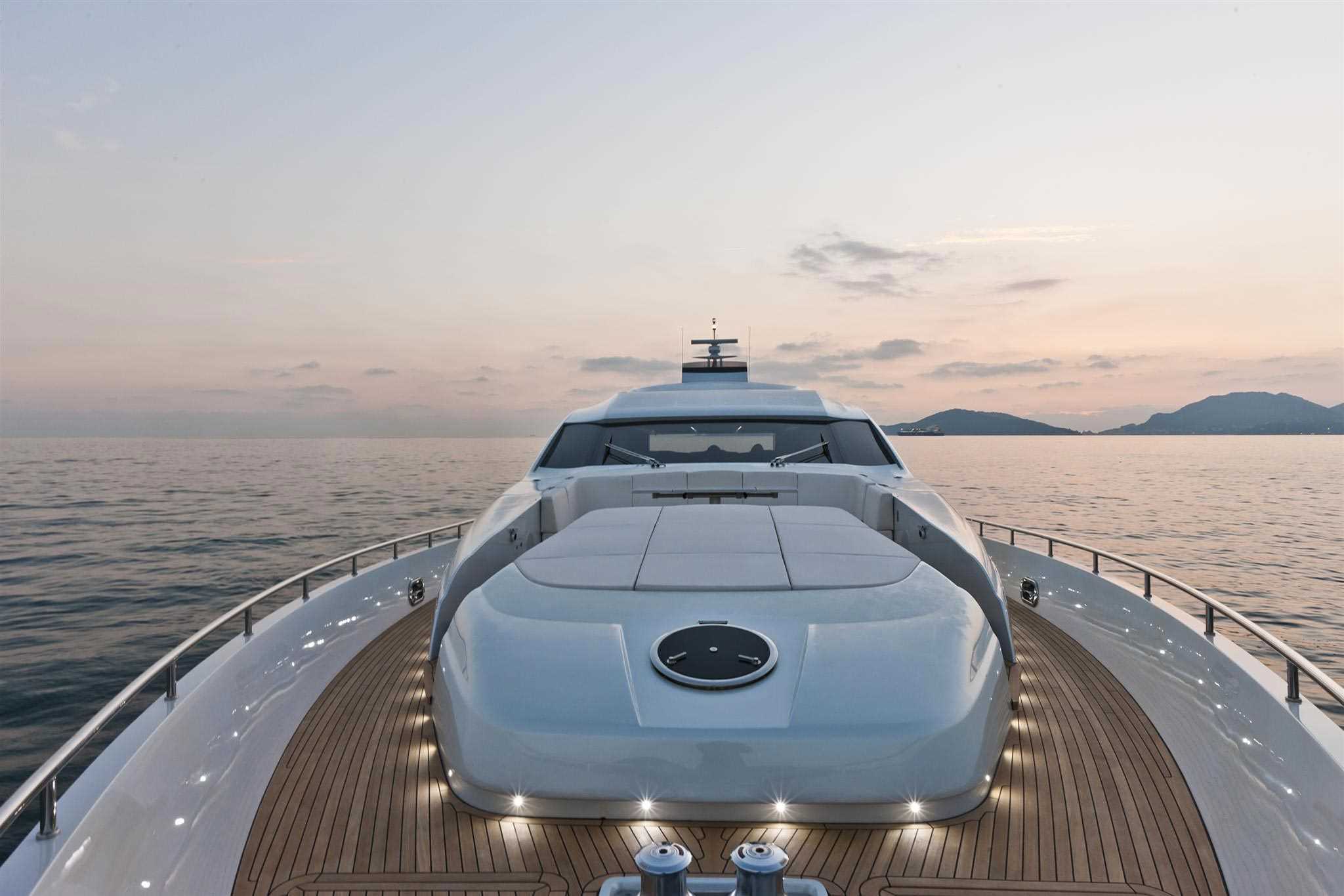 The Pershing 92 will easily cruise at 38 knots per hour and has a top speed of 42 knots per hour. While this not only adds the thrill of performance to any ride, it also adds convenience. With this speed, combined with a range of 385 nautical miles, all the islands of Greece are all of a sudden within a five-hour reach when you are cruising the Mediterranean, or you can power straight to the Bahama's from most cities in Florida.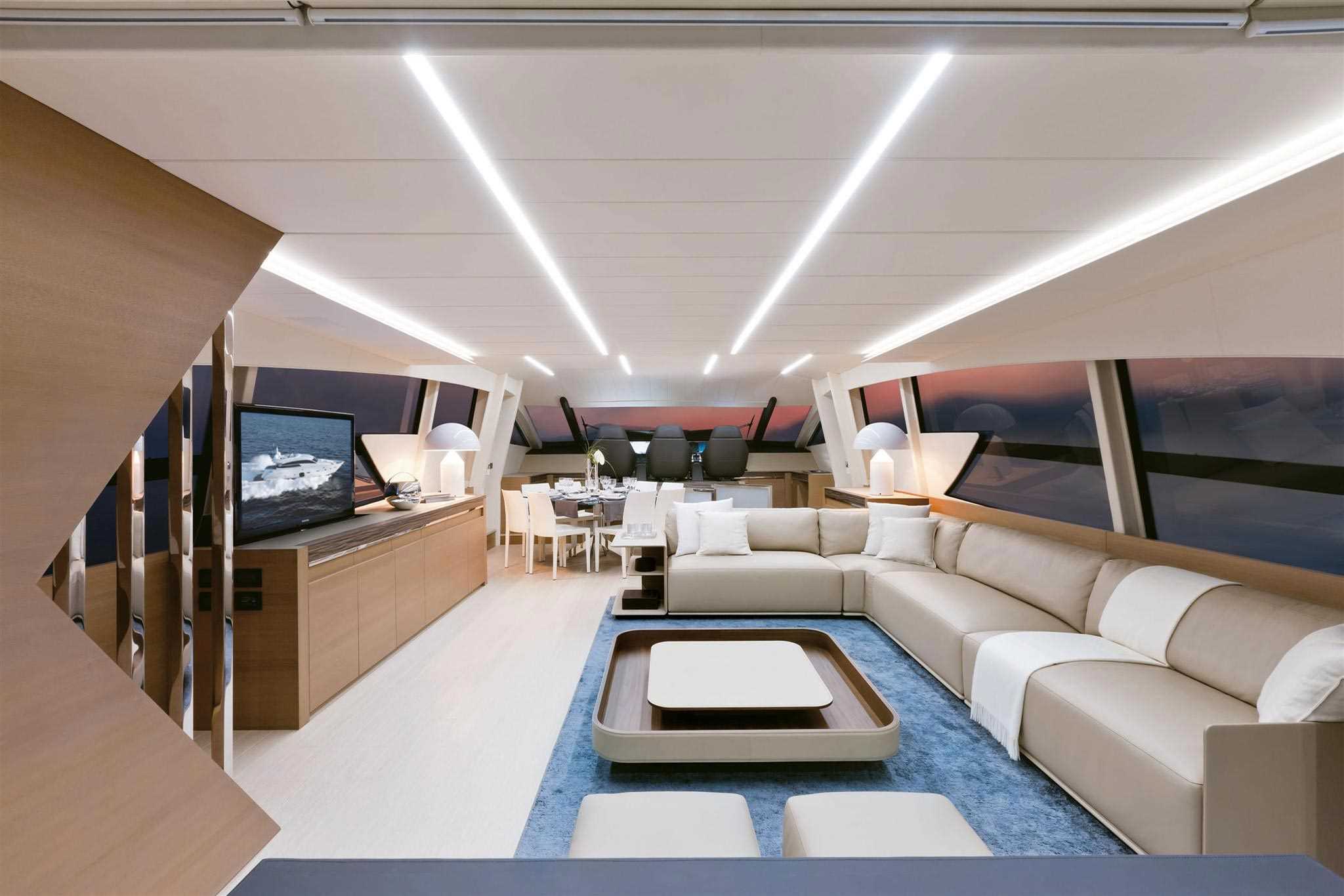 While speed is one thing, the Pershing 92 has more to offer. With its length of 92 feet, it features 4 cabins, plus two crew cabins. The space available in each of them is generous. The same can be said of the main deck, which offers dining for eight as well as a comfortable living room. Large windows provide plenty of natural light, and the whole atmosphere is that of a luxurious five-star hotel.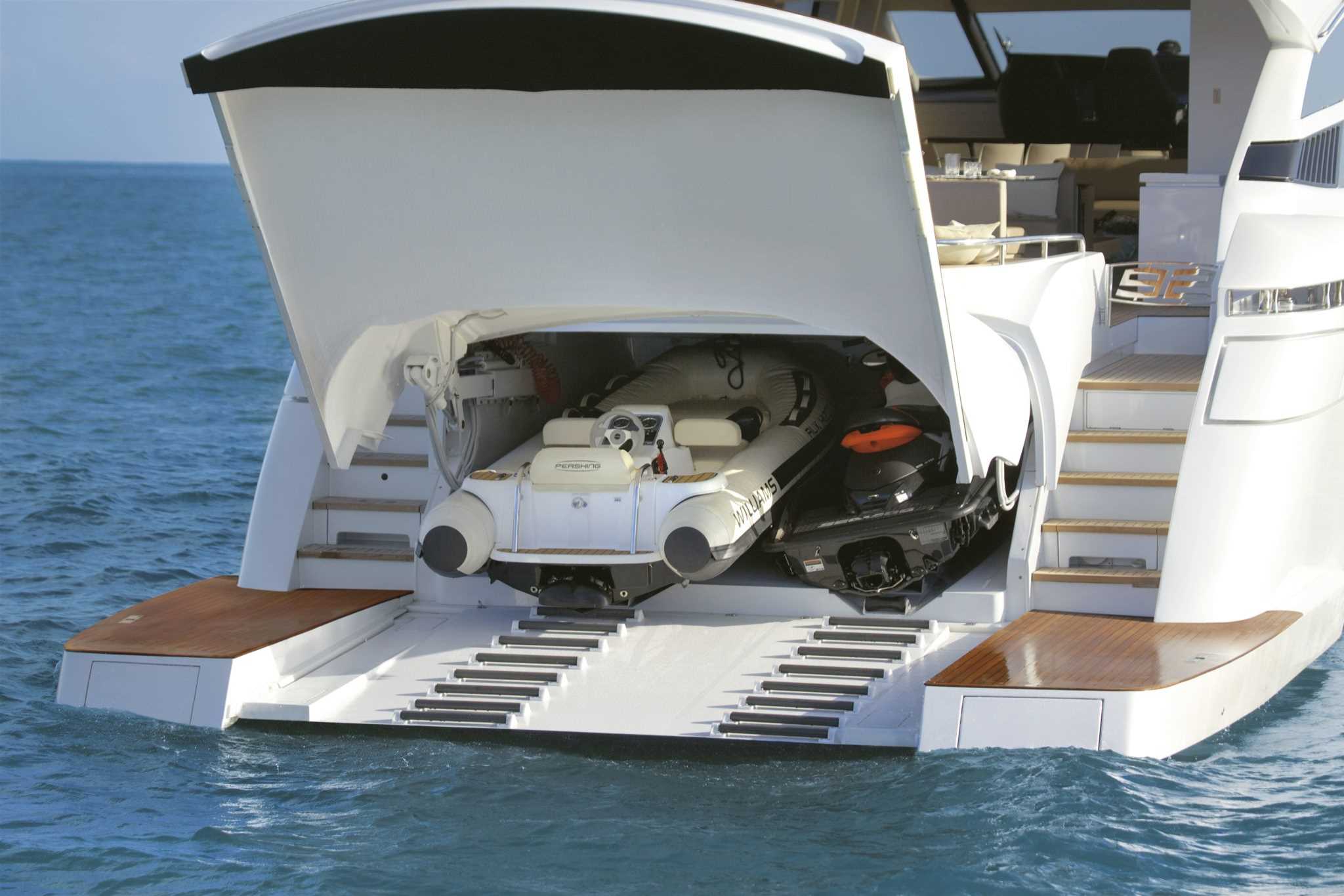 Despite the fact that has sleek lines, there is ample room available outside. The yacht can also be commanded from the top deck, where the instrument cluster electronically emerges from the console. Here you can truly feel the speed that this yacht can generate. A cleverly constructed garage at the back of the yacht offers enough room for a tender and a jet-ski, for when you want to go to shore or enjoy some speed solo. They are the finishing touches of a true performance yacht!