Netherlands-based yacht-builder Wajer is mainly known for its compact 37 and 38 models, yet with the last year introduced flagship model they made superyacht innovation available in a more compact boat.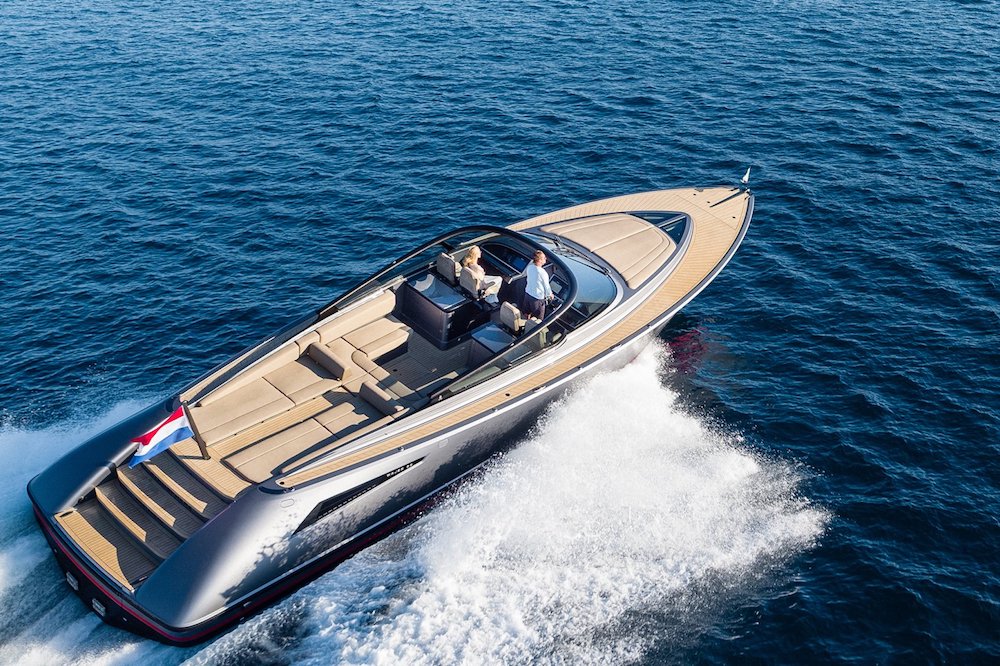 The entire design of the Wajer 55 is based on getting as much out of your leisure time as possible. With a length of 55 feet, it is a modest yacht, yet there also lies its strength, especially since it combines this with a few features more common on superyachts.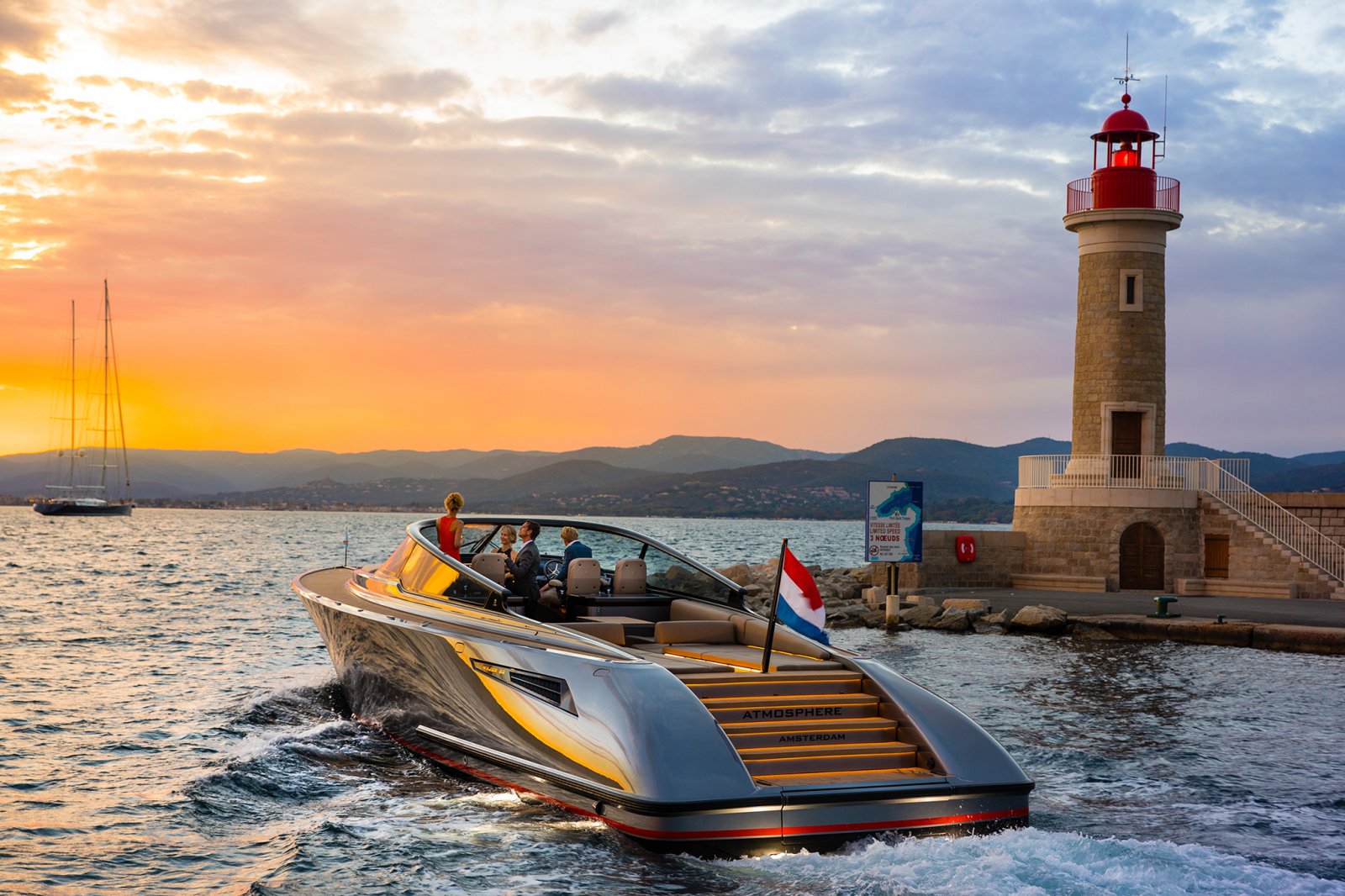 Press a button and fenders will automatically come out of the side of the boat and inflate. You don't even have the be behind the steering wheel to deploy them, as they can also be remotely operated. Ths same goes for the hydraulic anchor, which can be deployed from the steering console. A camera also allows you to monitor this visually.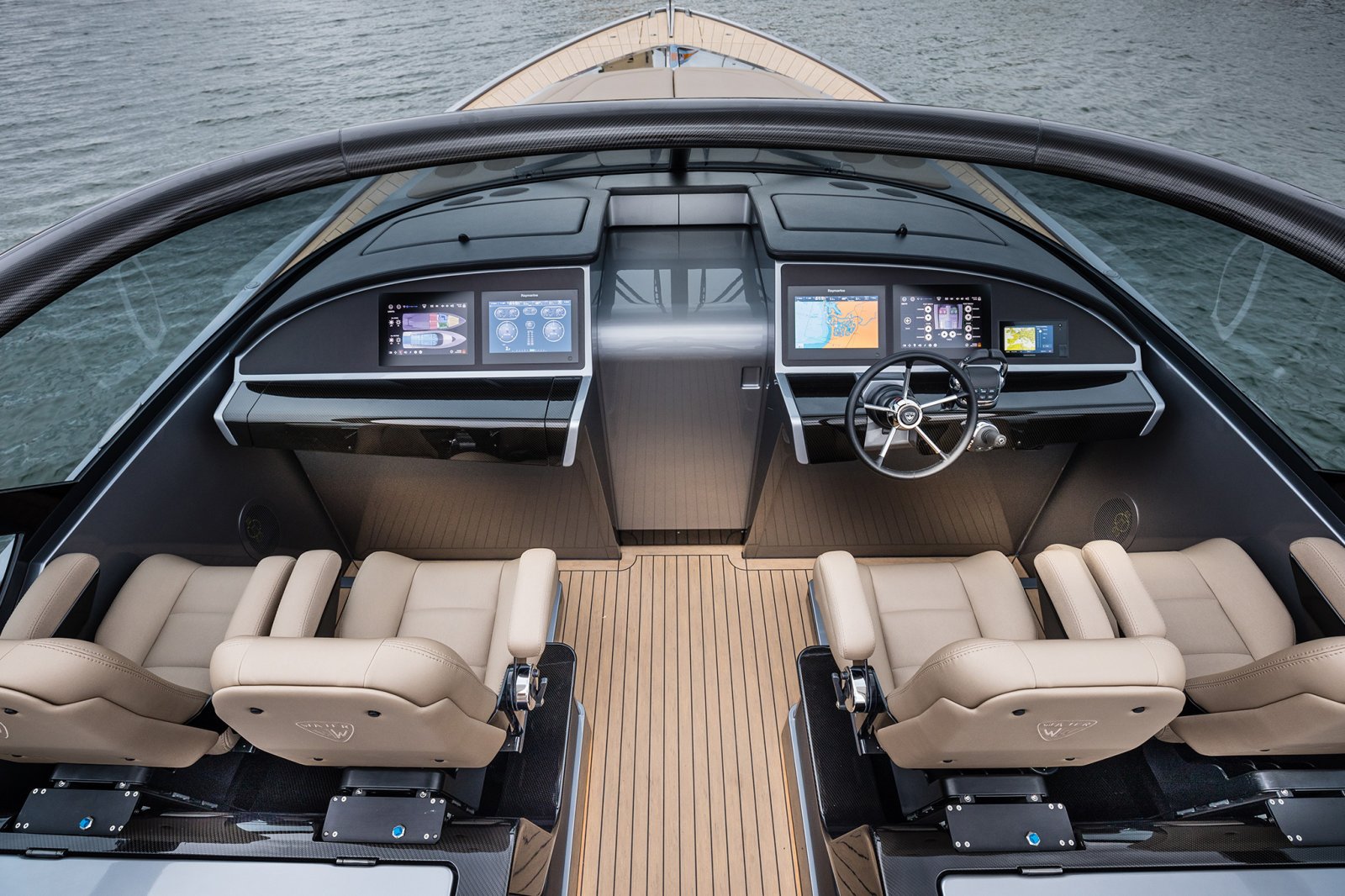 These convenience features also extend to the deck itself, with the top side table hydraulicly lowering into the floor and the sprayhood retracting behind the aft seating area when not needed. The six feet swimming platform adjust to the height of the dock and also doubles as a gangway. There is, however, no reason to dock, as the Wajer 55 comes with a Williams Turbojet tender which is housed in the aft section of the boat and can be launched and stored through a hydraulic system.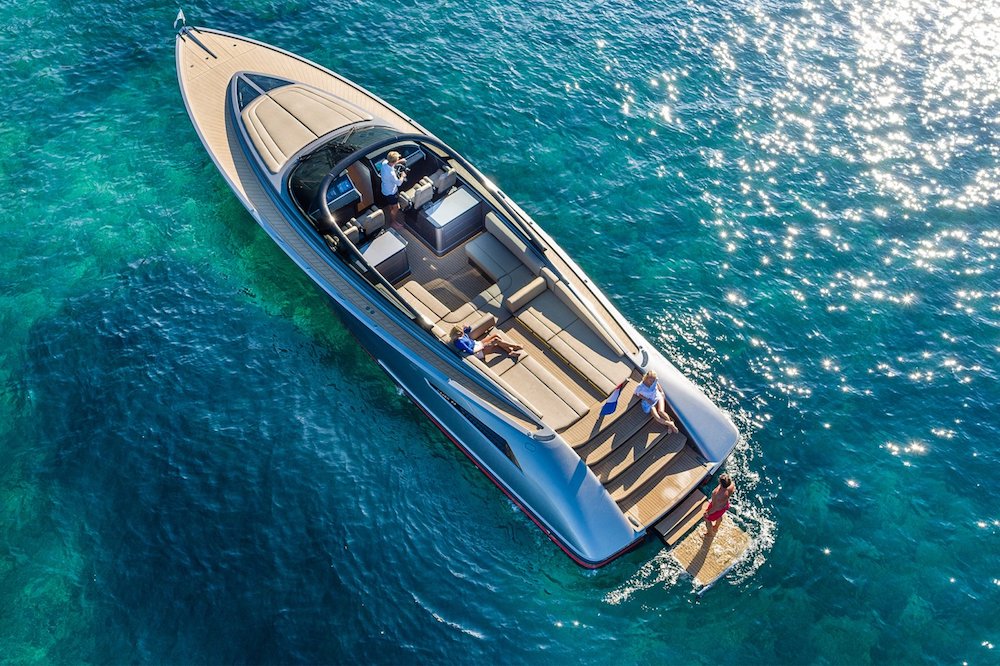 Three 435 hp IPS600 Volvo Penta engines give the Wajer 55 a top speed of an impressive 38 knots, although the cruising speed of 28 knots will be the more common speed. Thanks to the V-haul design, the boat can achieve these speeds with a maximum of stability making for a smooth and comfortable ride. You control them all through four touchscreens and a joystick, sitting in a captain's chair behind a futuristic wraparound windshield of tinted glass, which is almost twelve feet wide. Combine all these features with the organic design of the Wajer 55, and you know why their owners might think that they are commanding a modest sized superyacht!
Subscribe to discover the best kept secrets in your city