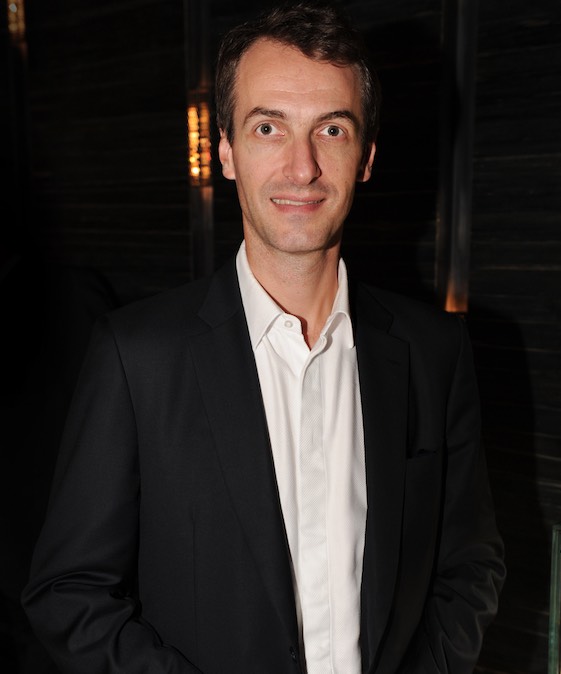 Photo Credit: Ryan Troy/World Red Eye
We caught up with Vacheron Constantin president of North America, Vincent Brun, as he stopped in Miami to debut the luxury Swiss watch brand's new Overseas Collection at the EAST, Miami Hotel. Brun has been with the Vacheron Constantin family for 12 years and has played a large role in both preserving the brand's reputation for excellence and introducing new product innovation. This is evident with the reinvention of its iconic Overseas Collection, where the brand debuted five new models equipped with manufacture movements and bear the Hallmark of Geneva. Here, we chat with Brun about the new collection and trends in the luxury market.
Your boutique is in the new Miami Design District. Tell us what makes this boutique special.
It is special because it has Vacheron Constantin's complete line. We offer sporty, elegant and complicated watches and we carry all of these different styles in this one store. We know that the Miami market is a very service-orientated market, so we have a watchmaker on site that is there to set all watches from A to Z. That is what makes the store so special.
What distinguishes the Miami market from other cities?
As I mentioned, it is very service-orientated and we have great team down here, ready to provide service not only inside the store but also outside the store. On top of that, I think that the Miami market is a very vibrant and colorful market. I would say it's a very "hot" market, in the sense that our customers are able to catch what's happening at the moment and are always looking for novelties.
Tell us about the new Overseas Collection. How is it different from when it originally launched in 1996? What factors play into this?
When we launched this collection back in 1996 we were limited to only a small range of sporty pieces. Today, Vacheron has grown up a lot as a manufacturer. With this new collection, we have so much more. We have a simple automatic watch for gentlemen and a simple automatic watch for ladies. We incorporate all in-house movements in these watches, along with sapphire and case max in this collection as well. The Overseas Collection features many interesting and complex watches, such as the ultra-thin Perpetual Calendar timepiece. This particular watch is a very refined and delicate complication to achieve, so that makes a big difference within this collection. On top of that, it comes with interchangeable bracelets and straps. This makes it user-friendly and even more dynamic for the watch to go along with your daily routine.
How important are the new in-house movements?
Very important. Vacheron has been developing a lot and incorporating more and more of its own movements in its collections. This is a key aspect, because when you are Vacheron Constantin, and at the summit of watchmaking excellence, you want your whole collection to display your capacity to make the best, most precise and the most exquisite movement. That aspect is key to this new collection.
What's the biggest challenge for any luxury brand today?
That is a very good question. I think for the luxury brand, the biggest concern is to remain relevant. Why? Because as with any luxury brand, you're creating a dream. You're creating something that nobody really needs when you make these exquisite timepieces. It is a fantasy, but at the same time you want to offer a product that is extremely relevant and brings true satisfaction to its users. So, I would say the biggest challenge is to balance both the dream and relevance in your brand.
Subscribe to discover the best kept secrets in your city