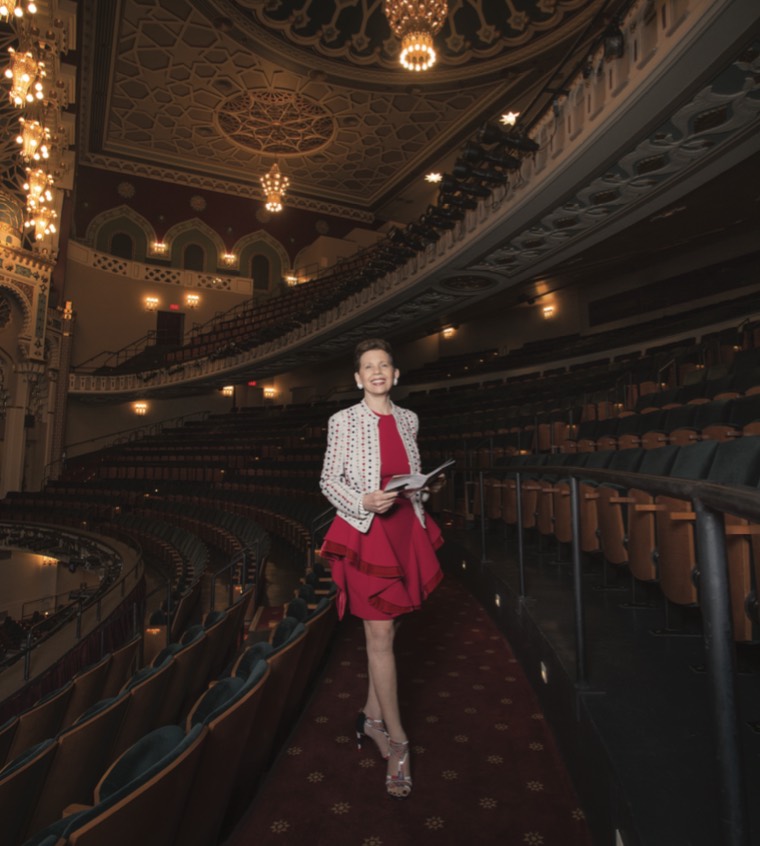 Photo Credit: All photos by Donnelly Marks, Hair and Makeup by Olga Postolachi using IT cosmetics
Adrienne Arsht has always been a pioneer: a trailblazing aviation attorney in the '70s, a mega-successful banker who grew TotalBank to more than $1 billion in assets, and in recent years an innovative philanthropist who saved the Miami Performing Arts Center (now known as the Adrienne Arsht Center for the Performing Arts) with her $30 million donation. Today, she is a major benefactor for a wide variety of causes ranging from the arts to Latin American initiatives in three cities. For her $10 million donation to Lincoln Center, the stage at Alice Tully Hall was named in her honor.
Arsht also has been an avid patron of City Center, which will present her with the 2016 Fiorello H. LaGuardia Award, given to individuals for their significant contributions to the arts in New York City, at its annual gala on October 24. "It is through the support of patrons like Adrienne Arsht that we can continue to present the best in the performing arts to the widest possible audience," says Arlene Shuler, president and CEO of New York City Center. "We are proud to honor her passion with this award."
We recently caught up with Arsht to talk about her latest honor, why she wants to give all her fortune away, and her maxims on taking risks and finding success and happiness in whatever you do.
The magazine Delaware Today in your home state once had a cover feature about you that ran with the title, "The Best Philanthropist You Never Heard Of." Is it harder for women to get recognition for their philanthropy? You once said, "I want to set an example so women know it's okay to give."
Not many women make major contributions where their name is attached to something. There are very few buildings, doors, and walls that are named after them.
Why do you think that's so?
All women are afraid of being bag ladies or poor no matter how much they have in their bank account or what their husband has. I think there is a genetic component that makes women focus on security and family.
Even for women who have amassed their own fortunes?
You take a look at Forbes's list of the wealthiest individuals and you'll find very few women. There have been very few female billionaires resulting from IPOs during the last 20 years.
You are best known for your philanthropy in Miami and D.C. How did you become interested in your various New York causes?
I lived in New York for ten years after I graduated from law school and went to work in the legal department for TWA. After I married and moved to D.C., my husband and I always kept an apartment in New York, so my involvement here now is more of a continuum than a parachute jump-in.
How do you decide which causes to support? 
I know them when I see them. What interests me are things that are totally transformative, that no one else either thought to do or was interested in doing. When I made my gift to the National Gallery to fund an exhibit about Diaghilev, I felt the show was unique in that it wasn't just concerning the visual arts but rather included an entire body of work, with maps, costumes, and videos about the Ballets Russes. It was originally at the V&A (Victoria & Albert) Museum), and Rusty Powell (director of the National Gallery) wanted to bring the exhibit to D.C. but couldn't find anyone to support it. I thought it was so worthy that it had to be brought here. I put in a half-million dollars to save the show from being dismantled, then others came along. The National Gallery considered it their most successful show ever.
Are most of your causes in the arts? 
I'm known for my $30 million contribution to the performing arts center in Miami. But I have given millions of dollars to matters pertaining to ethics, medicine, domestic violence, and global policy. For example, I established the Adrienne Arsht Latin America Center at the Atlantic Council in 2014. It's the first of its kind and the most prominent center for Latin America. I was one of the first to put Latin America in the forefront. Through the family foundation in Delaware, I've given more than $8 million in-state over the years to fund the needs of the Hispanic community. It's the most money anyone has ever given for something like that.
You once said you wanted to give all your money away before you died. How might that be tougher than it sounds?
It's a question of mathematics. You can't give it all away before you die because you don't know when you're going to die! But after my death, whatever I have will go to the Arsht Foundation, all of which will be donated to charity.
What has been your greatest philanthropic achievement?
Saving, funding, and supporting the Adrienne Arsht Center for the Performing Arts in Miami.
And in the business world?
The sale and management of TotalBank (Arsht was chairman from 1996 to 2007). I took it from four branches with $100 million in assets to 14 branches and $1 billion in assets. We acquired two banks before I sold TotalBank to Banco Popular Español for $350 million in July 2007.
What do you tell young men and women about getting ahead? What are the secrets of your success?
When I talk to people about what they may want to do, it's more from the perspective of career transition. I tell them: Imagine looking at a block of marble. You are a sculptor and you want to create a soaring eagle from that marble. You think you'll want to have the right wing higher than the left. You look at the marble and start to chip away at the parts of it that are not in your vision and that will get in the way of creating that eagle. It seems quite easy to decide what isn't right—until you come across a vein in the marble that you like and want to include. Then you realize you have to move the higher wing to the other side, so you do that. Eventually you come out with a sculpture you want. For career moves, I say if you don't know what you want to do, start by deciding what doesn't work for you. I recommend making a list first thing when you wake up one morning of all the things you don't want to do—"I don't want to travel or manage 20 people," for example. Then at the end of the same day, make a list of things you wished you'd done that would make you happy and give you a sense of accomplishment. Those lists provide your two extremes. As ideas and offers come to you, take a look at your lists. You then can see that this part of a particular job is a deal breaker. Or, "Good, this offer will take me to Paris! That's on my happy list of things I want to do—I should look into this." By defining the extremes, you come up with a much better idea of what you want to do. I use the marble anecdote as a visual. Get rid of things that are not right. You should be left with enough information about what you do like. Decide what your dreams are and you'll be left with much clearer choices.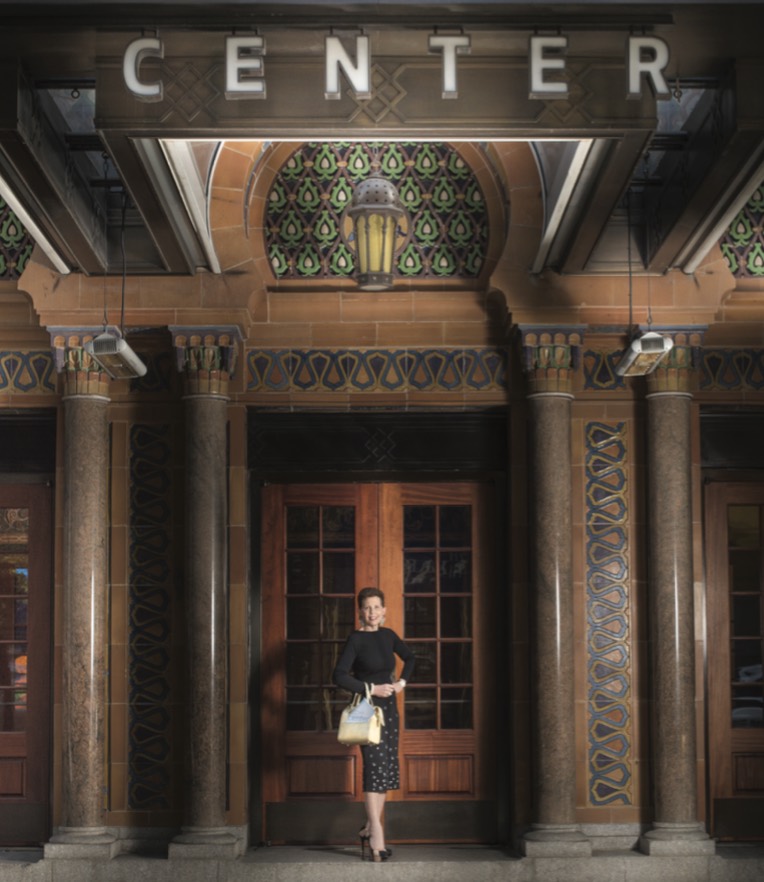 You have often said your parents were great mentors. What were the most important things you learned from them?
From my father I learned the phrase, "You only regret your economies." Apply that to both time and money. If someone wants your help, give them your time, even if it means having to stay up later that night. Don't nickel-and-dime people. If you can't decide between a 15 or 20 percent tip, leave the higher amount. It might not mean much to you, but it could mean the world to someone else. Whenever you can, be more generous.
From my mother, I learned that you have to stand up completely for what you believe in and never fear speaking out in the face of evil. Like my mother did, I always carry a copy of the Constitution with me. She also carried a copy of the Declaration of Independence. When she died, she had them in her briefcase. I took the copy of the Constitution that Mother signed and had Sandra Day O'Connor and all the justices in the Supreme Court sign it. When President Obama saw this, he grabbed the copy from my hand and said he wanted to sign it too. He quickly changed my concept from only including the judiciary. It wasn't hard to make an exception for him. My mother was the person with the most courage I knew. The phrase I took from her is an Edmund Burke quote: "All that is necessary for the triumph of evil is that good people do nothing." I also carry that quote with me at all times. It's probably the most important lesson I learned, along with the sense of responsibility she left me with.
How did you get called Lindsey Vonn?
When I was creating the Arsht Latin America Center, we used a code name, Lindsey Vonn, within the organization, because we hadn't yet announced the project and I'm known for just heading down the hill. When we unveiled the center at a dinner, the president of the Atlantic Council commissioned a huge caricature of me as Vonn, tearing down the slope with ski poles and my red agenda book, the wind flying by. I'm developing a new project with the Atlantic Council, and its nickname is Formula 1.
How do you support the philanthropic causes of your friends?
I support benefits by taking a table. While I entertain extensively in my home, it's for the friends I meet from all over the world. However, I do host the pre-awards brunch given the day of the Kennedy Center Honors in the Mandarin Hotel, where all the performers stay. Bryan Lourd (managing director and co-chairman of Creative Artists Agency) and I also co-host the American Songbook gala and dinner at Lincoln Center. Earlier this year, we honored Lorne Michaels. In 2017, it will be Les Moonves (CEO of CBS).
Do you think having a woman as president will change the culture of Washington? 
I'm not sure it would change anything at all. It will confirm to boys and girls that the presidency is a job anyone can hold.
Have you worked on any philanthropic projects with Hillary Clinton?
Yes. When she was secretary of state, she asked me to lead an initiative to raise $20 million for an endowment to preserve the great treasures in the State Department's rooms, which house one of the largest collections of Americana. For this I created Patrons of Diplomacy, which continues today.
You've received many awards for your philanthropic work. What are your thoughts about being honored by City Center?
The validation from the City Center board and from Arlene Shuler makes me think, "Okay, maybe I have been doing something right." I keep thinking of a Kurt Vonnegut quote: "We have to continually be jumping off cliffs and developing our wings on the way down." That quote sums up how I do everything. Receiving this award gives me the impetus and courage to keep doing what I do.
Subscribe to discover the best kept secrets in your city