PAMM will be opening one of their big Basel shows early, giving Miami locals a chance to see it before the crowds arrive on November 18. They are presenting Argentine artist Julio Le Parc for his first U.S. museum event. Le Parc is a central and influential figure in participatory kinetic art, who has been largely overlooked in the United States, until now. The exhibition, titled Julio Le Parc: Form→Action, is the first solo museum exhibition and only comprehensive survey of the artist's work in North America. There will be more than 100 works that were produced by Le Parc between 1958 and 2013. This includes large-scale installations, rarely seen works on paper and archival materials.
The exhibition will explore how the artist sought to 'demystify art', breaking down barriers between artwork, viewer and museum. The exhibition delves into the artist's groundbreaking innovations in the fields of light, movement and perception, developed over the course of an almost sixty-year career.
"Julio Le Parc's investigations into ways of encouraging and empowering the public have redefined and reinterpreted the experience of art," says curator Estrellita B. Brodsky. She explains that he is driven by solid utopian ethos, he likes to use art as his social laboratory. "He's capable of producing unpredictable situations and of playfully engaging the viewer in new ways. His radical stance has only gained in relevance over the past six decades."
This spirit of art as an impetus for social empowerment moves throughout Form into Action, which divides PAMM's two largest galleries into three thematic sections, making it easy for discern his various eras. While some of the works on display do certainly have a mid-century feel, they are still quite fresh.
The show will run until March 19, so there will be plenty of time to take it in after the new year. Like what you see? Well museum pieces aren't for the taking, but Galerie Perrotin, who will have a Le Parc show from November 2 through the 19th, is the place to go to purchase a piece.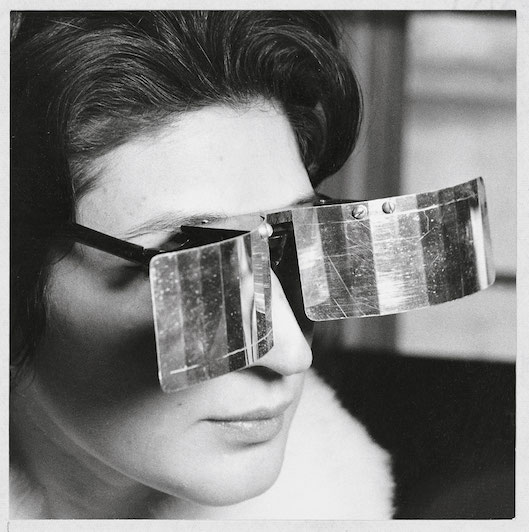 Subscribe to discover the best kept secrets in your city