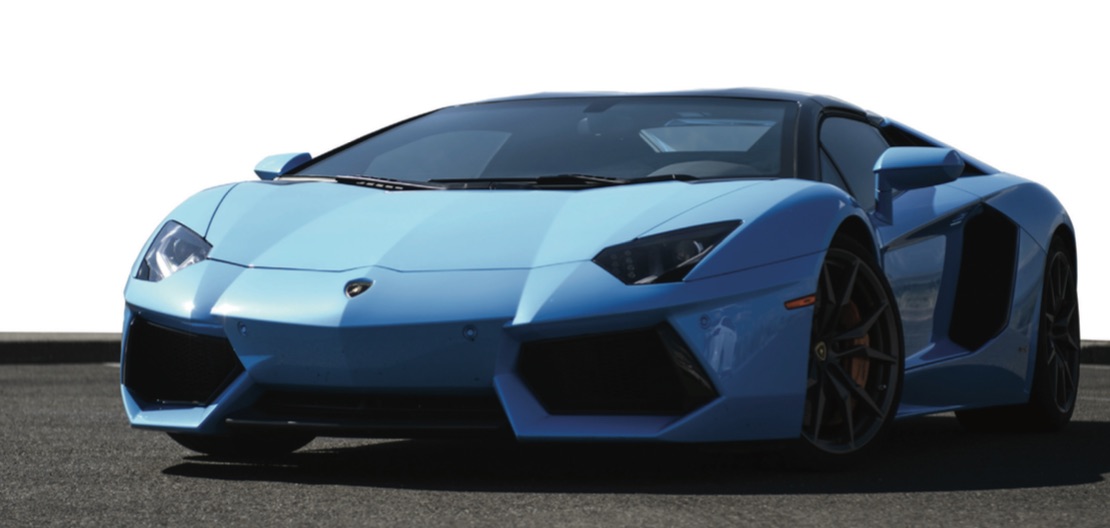 Photo Credit: Courtesy Automobili Lamborghini and Jamey Price Photo
When you read the word Giro, what do you think of first? For many, it's probably the Middle Eastern delicacy usually made with meat and other goodies, all wrapped in flatbread. To me, Lamborghini has done that treat one better (actually, 1,000 times better) with its annual Giro (the term comes from the Italian word for tour). And besides, the sandwich is spelled gyro. (It's also often filled with lamb, which shares the first four letters of Lamborghini. Coincidence? I think not!) However, having just experienced the 2016 Giro firsthand, I think that a better definition for Giro is family.
Lamborghini holds its Giros annually, originally in Italy and then in America starting about a decade ago. In the United States, Lamborghini changes things up every year, organizing the event in different regions of the country (recent Giros have been held in Massachusetts, California, Maine, and elsewhere). The one I joined commenced in Park City, Utah, in late July and ended in Jackson Hole, Wyoming, on August 1. And what a fun-packed time it was!
The Giros provide an opportunity for Lamborghini owners to come together to share a common bond. Owners pay for the privilege of participating, but they clearly feel that it's worth it—this year's Giro sold out in just over 24 hours, populated by many who had participated on one or more Giros in the past. The owners may have vastly different lives and wildly varying interests, but at least for the duration of the event, they are brothers and sisters united by a common love, the wonderful offspring created in Sant'Agata Bolognese, the birthplace of the marque.
As the Giro is a "run what ya brung" event, these intrepid owners shipped (mostly) or drove (some) to the event's jumping-off spot in Park City. This multinational fleet totally bedazzled the subterranean parking lot at the Stein Erikson Lodge. Just walking into the relative darkness of the garage from the morning sun— into the ultimate Bat Cave filled with the entire spectrum of Italian iron—is a treat in itself, but when 35 V-10s and V-12s of Lamborghini's finest roar to life, it's a thrilling experience. In "my" Huracán, a bright, pearlescent orange ("Arancio Borealis" in Lambo-speak), which I was given for the first few days, I fit right in (other than my lack of a pink slip) and was able to run with the big dogs. And this was some wolf pack, including a few Gallardos, Murciélagos, and a number of Aventadors, a couple of which were the incomparable SV models, plus one rare Huracán Avio.
On the first morning, our group of almost three dozen colorful road rockets snaked out of the resort garage to a lineup of the faithful on both sides of the road, all with camera phones at the ready, and we then wended our way through the hills and valleys of the surrounding area to our morning destination at Utah Olympic Park, where skiers, bobsledders, and other top athletes train year-round. Parking our harlequin gaggle of supercars nose-to-tail along the road at the top of the hill summoned forth many tourists who delighted in taking photos of the vehicles (and photos of themselves with the cars), flooding Instagram with the photographic proof of their incredible timing to be able to experience this visual treat.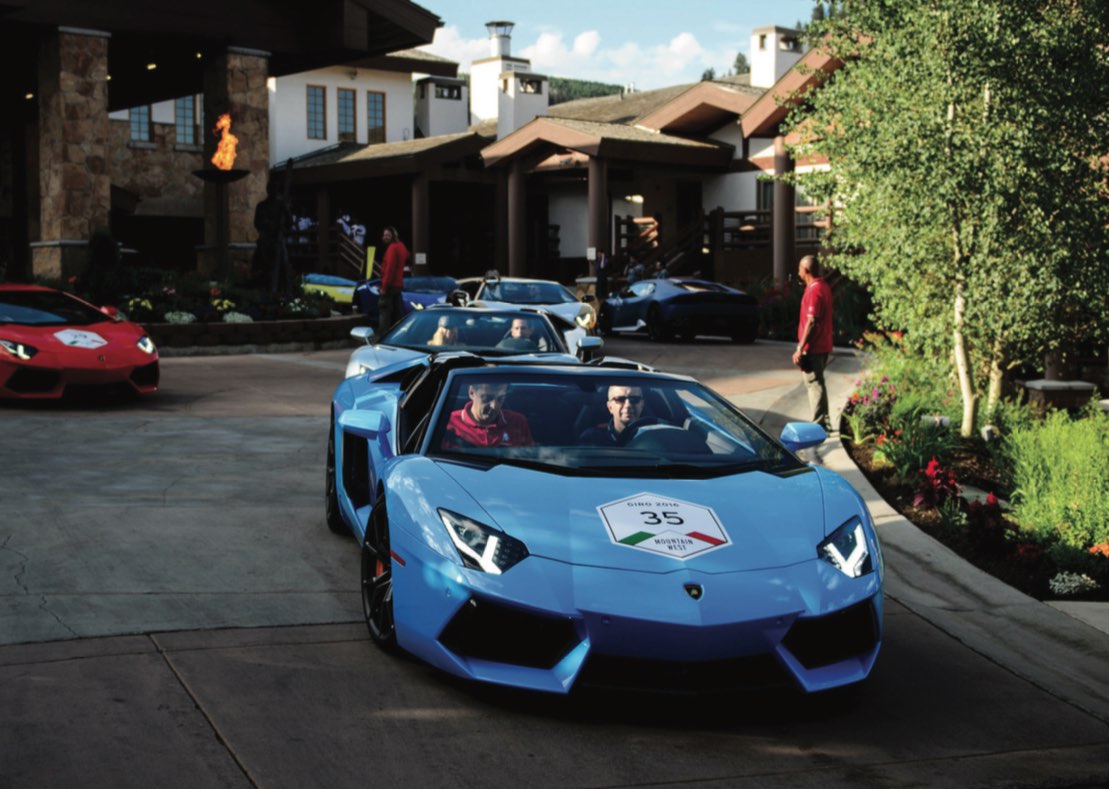 My ride the next day was a new Aventador Roadster, Lamborghini's flagship 691HP V-12 that, when "nicely fitted," runs well over $450,000 (over $500,000 if you tick all the option boxes), with "mine" liveried in a striking blue ("Blu Cepheus" in Lambo land). This day had us on the road to the Jackson Hole environs, with a lunch stop at the Bear Lake recreation area, a favorite of locals to which we added lots of color and decibels, bringing people from nearby towns to marvel at the assembled array of luxury machines. A few lucky ones posed with, and even sat in, the cars, getting cell phone shots for the folks back home (including one kid who was on the line with his mother in Holland, who excitedly asked her son to text a photo to her). Many in the crowd remarked that it was their first encounter with a "real" Lamborghini—we made friends for the brand again and again.
Lamborghini had thoughtfully set up routes that gave us lots of roads to try out on the way to our next location—long, high-speed (insert crazy MPH number here) straightaways and carving canyons, motoring through bucolic valleys and checking out incredible mountain lookouts—and we loved them all. For the many Lamborghini owners who are city dwellers, the Giro provided the perfect environment to experience their rides on the roads for which they were made, and we all put that superb engineering to the test.
Among the most memorable experiences was when we passed through countless smaller towns, not exactly like The Wild One cast of bikers rolling into Hollister but certainly bringing with us both a visual and an aural treat, where often people flooded out of shops and diners and onto the sides of the road, thrilled with what they saw—it really felt like the supercar equivalent of a ticker tape parade, welcoming home the champion matadors who had tamed the wild bulls.
The final night's dinner was at the top of the mountain, accessible via the eight-person gondola, steps from our Four Seasons Jackson Hole accommodations. A slide show from the prior days' runs and a farewell from our host, Alessandro Farmeschi (COO of Lamborghini's American operation), was a fitting end to a terrific experience. We said our good-byes, with some of us leaving early in the morning on flights to hither and yon, while others, including some of our Canadian brethren, opting to drive back home from there. Having experienced excellent roads and outstanding fellowship, with lots of car talk and good food and drink, we all had enjoyed a welcome respite from our everyday lives, one which each of us will remember for years to come. Owning a Lamborghini is a wonderful experience, but bringing that special machine on a Giro truly elevated everyone's excitement about the brand to a whole new level.
Subscribe to discover the best kept secrets in your city