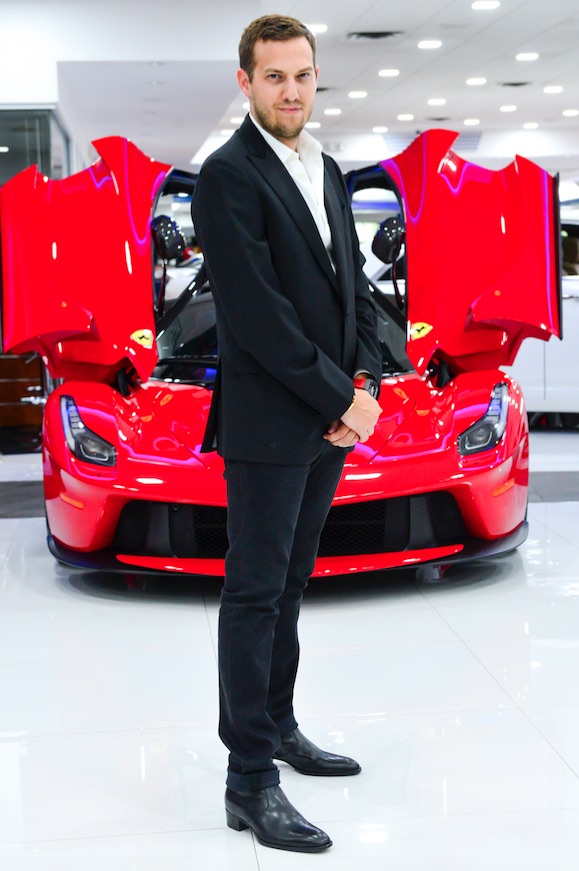 Success comes not with age, but with dedication, knowledge and passion, as evident from CEO and owner of the Fort Lauderdale Collection, Adam Gordon. At just 24 years old, the automobile aficionado has amassed a prestigious and respectable reputation among car collectors in South Florida and throughout the country at his three dealerships in Fort Lauderdale, Pompano Beach and Boca Raton.
The Fort Lauderdale Collection started as a family business, with Gordon's grandfather opening shop in the '80s at a previous location, at a time when owning an exotic car was a rarity. Starting out in real estate and selling cars on the side was more for his grandfather's pleasure than business. Twenty years ago, Gordon's father, Michael, reformed the Fort Lauderdale Collection.
Now, Gordon has accelerated the once-small family business into a premier luxury automobile resource. Interestingly enough, The Fort Lauderdale Collection sees its customer base come full circle from the '80s through today, with loyal customers such as NBA icon Shaquille O'Neal remaining consistent clients to the dealership.
In an event with Haute Living, The Fort Lauderdale Collection will commemorate Shaq and customers alike to honor its history over the past 20 years at the nighttime celebration.
In 2011, we sat down with Gordon to discuss his achievements when he was just 20. Gordon discussed his decision to move away from the traditional university route and set straight to work, putting his passion into the family business and using his deep knowledge to put the Fort Lauderdale Collection on the map. Now, just a few years later, it's impressive to see just how far Gordon has come.
Gordon is pleased that the company is moving in a direction of collectability assets, giving them a serious edge on competitor dealerships in the area.
"Our direction of inventory has shi ed a little bit more from the everyday exotic car sales and more into focusing on putting together big collections of cars—considering we have all the pieces of the puzzle," Gordon explains. "When people are seeking to collect, you usually have to hire a broker, scope them and carry out a whole investigation into nding the right piece. Typically, you can't just go out and buy a collection of cars in one place. However, someone can now come to us, and we have all the pieces at a one-stop shop. It's a big adjustment, which we weren't really at in 2011."
In accomplishing this impressive feat, Gordon has managed to keep his team close to its core. With just 25 employees, Gordon is proud that everyone on the team has been able to expand upon someone else's knowledge—whether it's pricing, vintage collectibles or chassis numbers, Gordon's team has all the expertise to make it happen.
"I'm proud of the direction in which we've moved in as far as the company's reputation and branding ourselves as 'the best.' Our reputation has been impeccable, and now we also have a leadership view in the super-exotic, which has been amazing to see us transform," Gordon says.
In the coming years, the young entrepreneur hopes to expand on his success even further by opening another location in South Florida and, looking even further, on the West Coast.