Photo Credit: Sidney Erthal
We're just going to throw this out there: there aren't many women as outwardly cool as Chanterria McGilbra. This gal is the founder of Prancing Ponies, the first all-female Ferrari rally drive, which will hold its inaugural driving event August 5-7 from San Francisco to Santa Barbara—and its parent foundation, the Prancing Ponies Foundation. The rally will help college-bound girls gain courage and self-confidence by sending them to Europe, where they will experience cultural immersion activities and develop their language and leadership skills. In honor of the rally, Chanterria—who also happens to be the first African American woman to purchase a Ferrari in northern California—lists her favorite luxury spots along the Prancing Ponies driving route (which she'll drive herself in a 2015 Ferrari 458 Spider)—with L.A. thrown in for good measure.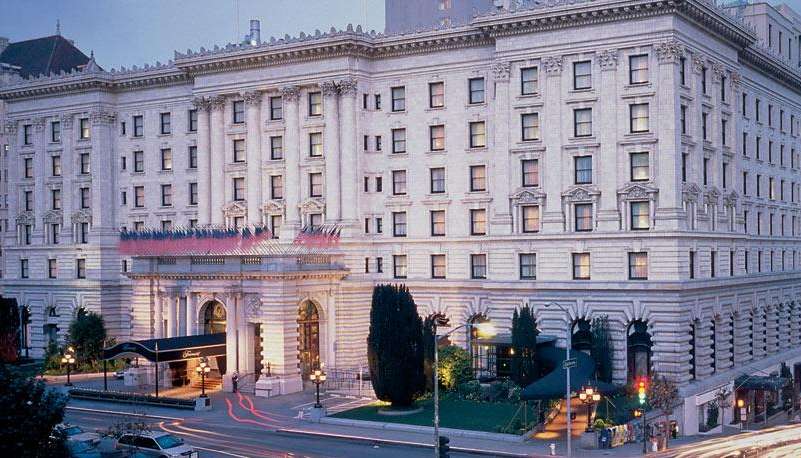 The Fairmont in San Francisco: 

I'm a native San Franciscan, and the Fairmont is a San Francisco icon. Many major rallies, including the first Ferrari International Cavalcade, in which I was honored to drive in 2015, depart from this historic San Francisco locale.

Nob Hill Spa at the Scarlet Huntington: The most elegant, beautiful spa you'll find in San Francisco. I always get an 80-minute hot stone massage and the Nirvana body treatment. By the time they're done, I'm so relaxed I can barely stand up.
The Big 4

: I love finishing up my spa treatment with a meal at The Big 4. I won't eat French Onion soup anywhere else — it's ridiculously good here.

Michael Mina: I love supporting Michael Mina's restaurant because I've known Michael for 20 years. He's a great guy, a wonderful father and an amazing chef. And no one in the world does a better tuna tartare than he does — no one.
SeaHorse Ranch: I love horseback riding at the SeaHorse Ranch in Half Moon Bay — I go all the time. They're really good at matching your temperament to the temperament of the horse. You can get some really great pictures, and they let you run with the horses on the beach in the early morning.
Monterrey Plaza Hotel: One of the most romantic, peaceful places anywhere. I had major surgery a few years ago, and the moment I got out of the hospital, I checked into the Monterrey Plaza Hotel and spent four days recovering. If you get a room overlooking the ocean, it's very relaxing and healing. The spa is also amazing, and they sell the best body oils by Zents — my favorites are the Earth and Sun scents.
Post Ranch Inn: The Post Ranch Inn is totally luxurious with every amenity you could want, but it really allows you to access the natural beauty of Big Sur. Their tree houses make you feel like you're a thousand miles from civilization. Post Ranch Inn is a great place to go to recharge and one of the most quintessentially Californian places I can think of.
Dametra Café: Dametra in Carmel is a must! After living in Monaco to do my MBA and enjoying real Mediterranean food, I was delighted to find Dametra after Concours D'Elegance last year. The food is delicious and authentic. I always let Bashar Sneeh, the owner, select my meal for me.  And with live music and dancing, it's the funnest and liveliest restaurant in Carmel.
Beverly Hills Hotel: There's no better place to stay in LA — it's classic Old Hollywood charm. I try to get a balcony room near the top of the hotel for breathtaking views of Los Angeles at night. The hotel's Polo Lounge and the Cabana Café are both musts, as well. The McCarthy salad at the Polo Lounge is mind-blowingly good.
Subscribe to discover the best kept secrets in your city