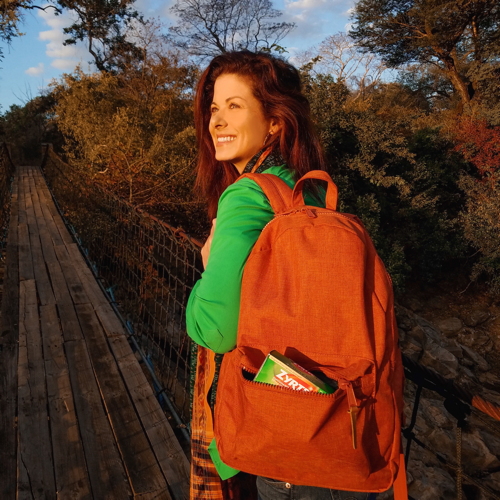 Haute Living recently caught up with Debra Messing, television star extraordinaire, and alum of the iconic series Will and Grace, to talk about a very special summer in the city, her big new role in Dirty Dancing, and her charity work in Malawi. Messing also reveals how she copes with severe allergies while enjoying the big outdoors (where she most likes to be in warm weather), and her new partnership with Zyrtec, the allergy medication brand.
How is your summer going and where are you vacationing?
My summer has been fantastic—very busy but exciting. I'm looking forward to spending some time with my girlfriends next month.
You have a great new part in Dirty Dancing. How did that come about?
The offer just came in. I read the script and loved it. I'll be playing the role of Marjorie Houseman, who is Baby's mother. This is an event movie so it's longer than the original film, and as a result the writing about the family has been really filled out. We learn a lot more about the relationships and dynamics between family members, and I also sing which was a scary but exciting challenge to take on.
How are you preparing for that part of your role?
I worked with this extraordinary singing teacher. Her name is Liz Caplan. She is the go-to teacher for all the Broadway performers that I revere.
You told Us Magazine you really related to the part of Baby when you first saw the movie–why?
I grew up in Rhode Island very much an outsider. We had very few Jewish kids in my school. I remember seeing the film when I was a teenager and feeling like I recognized [Baby's] curiosity and her lack of sophistication. For the first time I sat in a movie and saw a leading actress who was as interesting looking as I was. It made me believe that there was a place for me in the entertainment business.
You've mentioned in many interviews that you are an allergy sufferer. How do you control that to keep your singing voice clear and smooth?
I discovered Zyrtec years ago and it really was a game-changer for me. I had been an allergy sufferer for so long and when I [started using] Zyrtec, I finally found something that worked for me. I would take one in the morning knowing that it would last for 24 hours and I wouldn't have to think about it after that. I also drink tons of water and use a humidifier.
What are you most allergic to?
It's a close race between flowers and wool.
Which season affects you most?
Spring.
What sort of eye makeup routine do you use during allergy season (to minimize effects of watery eyes)?
First, I make sure that my makeup hasn't expired. Old mascara can really wreak havoc on someone with sensitive eyes. I make sure that my makeup brushes are always clean and I start my makeup routine by putting in saline eye drops, just to make sure that any allergens are flushed out. I also make sure there are no fragrances in any of the makeup I'm using.
Do allergies affect your skin care routines?
Absolutely. As I said, I am very very allergic to flowers so any skin care that has rose water, for example, is a big 'no no' for me.
Tell us about your recent trip to Malawi. Are you seeing progress in the fight against AIDS? What is making the most difference there?
I was in Malawi as an ambassador for PSI (psi.org) to see a new and innovative HIV self-testing pilot project funded by UNITAID. Knowing one's own status is the first step to getting treatment. Until now, people in a country like Malawi could only learn of their status by getting tested by someone else. This does not work for everybody. Just as we do in our own country, the people I met in Malawi want privacy and they want control over the testing process. And because of stigma, discomfort, the distance to the nearest clinic or even the long waiting lines, too few people are getting tested. HIV self-testing is allowing people to test on their own terms, in private and at their convenience. From the village leaders, to the young couples I spoke with, I saw a lot of enthusiasm about the easy-to-use self-test kits. I feel that we are on the right track and it puts us one step closer to an AIDS-free generation.
What are your favorite summer spots in Manhattan?
Central Park is alive and happy in the summertime. You see people lying out in the grass reading books, sunbathing,playing baseball and volleyball, and riding their bikes. It's a very freeing feeling to step into the Park in the summer.
During the summer months when working in New York, I was always in the studio, or on location, and never really had time to explore the city. This is my first summer that I actually have time to do that and I'm looking forward to riding my bike along the High Line, Lincoln Center's outdoor concerts, and exploring all the outdoor dining down in Battery Park.
What books are you reading this summer?
The Goldfinch, An Invisible Life and Before The Fall.
Subscribe to discover the best kept secrets in your city