There are fewer properties in Southern California that we—and you—will love more than the Montage Laguna Beach in Orange County. 
The 250-room craftsman-style hotel is designed to capture the charm and artistic heritage of its quaint seaside village, and it succeeds. "Charming" is the perfect word to to describe this fifteen diamond hotel (five stars apiece have been awarded to the property, its signature restaurant, Studio, and its world-class spa); a quaint, seaside chic retreat.
You'll find architecture and design of the Arts and Crafts period, muted color schemes, rich woods, period lighting, authentic plein air landscapes and floor-to-ceiling panoramic windows in the resort's 500-square-foot guest rooms, 1,000-square-foot suites and 2,000 square-foot Presidential Suite. Open the doors to your balcony and take a peek outside (especially at sunset); you'll likely see dolphins frolicking in the Pacific beyond.
Trust us, the Montage Laguna Beach is easily one of the best seasonal escapes you can envision. Here are nine reasons why you should make a stay here a must this summer.
The Presidential Suite is divine. Imagine luxuriating in a 2,000 square foot palace with state-of-the-art technology, a two-sided fireplace, a 700-square-foot balcony spanning the entire length of the suite and floor-to-ceiling sliding glass doors offering panoramic views of the ocean. Add in elegant, thoughtful touches like 100-percent Irish cotton-woven towels, plush bathrobes, feather-top beds with 400-thread count bed linens, 100-percent goose down pillows and a plein air relaxation space, and you're so money, baby, you don't even know it.
Studio is a once-in-a-lifetime experience. The Montage's signature eatery, Studio, is largely considered to be one of the best in Southern California for a reason. Located on property in a little guest house-style cottage on a bluff, overlooking the ocean, an experience here is a treat. You'll find ever-changing à la carte menus, though we highly recommend one of five chef's tasting menus, of which includes a vegetarian option, as well as private dinners at the Chef's Table. As you watch the sun set, order a bottle from the eatery's extensive, 2,500 bottle strong wine list and sit back, relax and luxuriate. This summer, the fine dining establishment will be opening their Garden Bar for dinner Memorial Day through September Fridays and Saturdays, in the garden just outside the front doors of the restaurant.  Tables and lounge furniture will adorn the garden amidst the raised flower beds growing fruits, vegetables and herbs master Chef Craig Strong incorporates into his dishes.  The Garden Bar menu will feature garden inspired shareable bites and signature cocktails.
You can have pool time, times three. There's time for some serious fun in the sun for everyone. The property offers three outdoor pools, including a custom mosaic-tiled pool, a lap pool and a children's pool, as well as a variety of beach and water sports.
Relaxation is a very good game to play. Spa Montage, a 20,000-square-foot indoor/outdoor oceanfront spa featuring ocean-inspired therapies, is one of the best we've been to. It also happens to be the first spa in the United States to offer Jacqueline Piotaz Switzerland's luxurious line, which uses advanced stem cell products and facial treatment techniques to create a potent effect on cell protection, cell renewal, and cell longevity. Developed by Jacqueline Piotaz, an international skin care authority, produced in a renowned Swiss research laboratory, these treatments and products will improve the tone and texture of your skin while infusing it with actives that leave the skin remarkably timeless and beautiful. Try the Bio Detox & Antistress Beauty Treatment, which will make your skin immediately firm and rejuvenated and lifted. It's great to do after a day on the beach or poolside before an unforgettable evening at Studio thanks to its lifting, balancing and moisturizing properties.
You can be well in a bespoke way. Speaking of the spa, well, we can't discuss the Montage without mentioning its Elements of Wellness treatment. Indulge, energize, or reconnect with three customized treatments, that run from personal training to lymphatic drainage to reflexology to clay wraps and everything in between. This is the ultimate way to indulge, relax and reconnect with yourself.
You can be in vacation mode and still get your fitness on in a big way. Some people go on vacation to relax, and some people go to work out. Maybe you're that person who likes a happy medium. If you're one of the latter, you're going to love all the fitness options here. There's not only a state-of-the-art fitness center with cutting edge cardio equipment and Life Fitness strength training equipment, but also a movement studio, lap pool and free weight area—all with an open window that overlooks the ocean. It's bliss with a sweaty twist.
It's possible to party all day long. There are more casual eateries on property, including The Loft, which will add new dishes to its daily menu, and the Mosaic Bar & Grille, which will not only be serving breakfast on Sundays with a new Mexican-inspired menu, but will also be offering live entertainment nightly through September. Fiesta, fiesta!
Your can keep your kids busy…while you're busy doing other things. While mom and dad are relaxing poolside or heating up the spa, their kids can chill out at Paintbox, a high-end children's club that offers special activities in the summer for ages 2-5 and 5-12. You'll even find special days of fun on holidays such as Fourth of July and Labor Day.
Shop 'til you drop isn't just a saying—it can be your reality. This haute hotel is hosting a summer designer series, where avid shoppers can meet the talent behind their favorite fashion, fragrance, spa and jewelry brands. Sip wine sparkling wine and discover the personal passion and inspiration behind our designers' finest works with the likes of L Space founder Monica Wise, APOTHIA's Ron Robinson and Mar Y Sol's Laurel Brandsetter. 
The Montage Laguna Beach is located at 30801 S Coast Hwy, Laguna Beach. For reservations, call: (866) 271-6953
Montage Laguna Beach 1
Mosaic Pool and Coastline
Photo Credit: Blake Marvin
Montage Laguna Beach 2
Double queen guest room
Montage Laguna Beach 3
Guest room bathroom
Montage Laguna Beach 4
Lobby, evening
Montage Laguna Beach 5
Lobby lounge
Montage Laguna Beach 6
Mosaic pool, evening
Montage Laguna Beach 7
Mosaic pool, daytime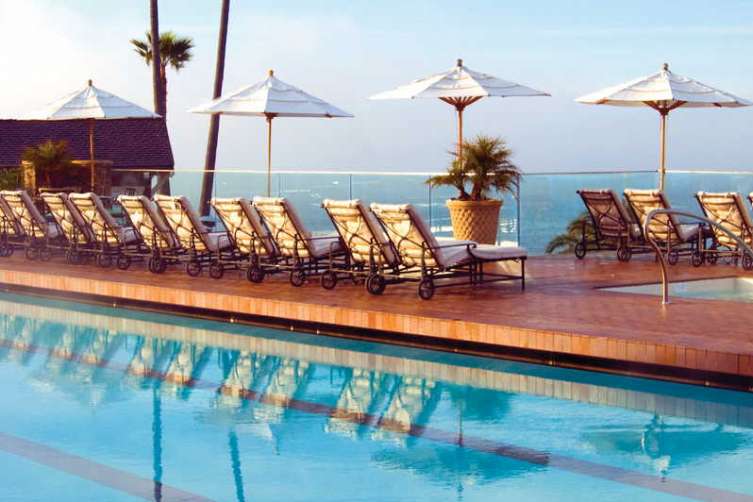 Montage Laguna Beach 8
Montage Resort Laguna Beach, Spa Pool
Photo Credit: Jackie Caradonio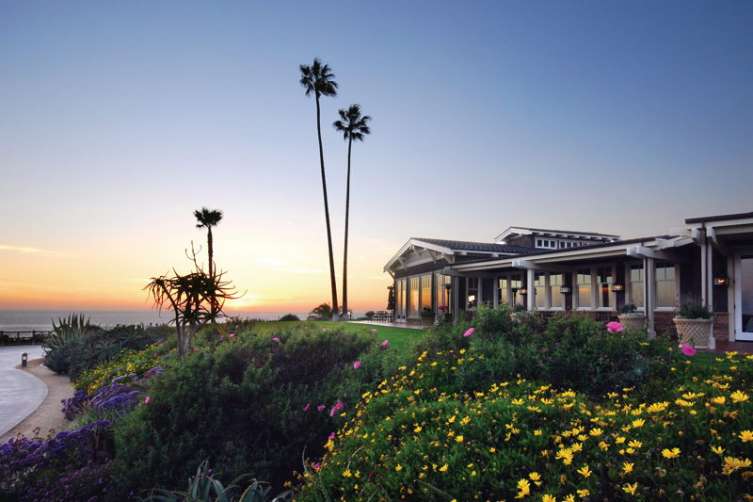 Montage Laguna Beach 9
Montage Resort Laguna Beach, Studio exterior
Photo Credit: Jackie Caradonio
Montage Laguna Beach 10
Catalina Suite