Photo Credit: Kelsey McClellan
Sometimes a space, location and chef come together in perfect harmony to create a restaurant that's so deliciously innovative it's unlike any other eatery out there. The Napa Valley is sprinkled with this type of memorable, almost magical restaurant. Thomas Keller's French Laundry and Christopher Kostow's The Restaurant at Meadowood are prime examples of culinary institutions that receive accolade after accolade and are beloved by both critics and locals. Although it's only six months old, NINEBARK, from chef Matthew Lightner and hospitality group AvroKO, falls into this coveted category of restaurants. The space was once Fagiani's, a three-story cocktail lounge and liquor store that was closed for 37 years. A murder that took place on the premises remained unsolved until 2011. In 2012, AvroKO took over the property that's located in the heart of downtown Napa right across the street from the river, and renamed the space, The Thomas and Fagiani's Bar. However, the firm decided to revamp the entire building and concept when acclaimed chef Lightner came on board. The Midwestern native made his name at Portland's Castagna before taking New York by storm with Atera, his two Michelin-starred restaurant. Unlike the stereotypical loud, brash chef, Lightner is soft spoken and a champion of seasonal ingredients and exploratory preparations. Combine Lightner's kitchen prowess with a stunningly designed interior and superb cocktail and wine lists, and the resulting NINEBARK is a revelation. It's also three restaurants in one: the ground floor is a casual bar, the middle floor is a more upscale dining room and the rooftop is a happening lounge where Napa's "It" crowd samples scrumptious fare like carrot-pimento dip and salt cod beignets. Between foraging for tender vegetables and planning the menu for the family-style Sunday Suppers, chef Lightner sat down with us to discuss his cross-country move and the inspiration behind his famed pickle plate.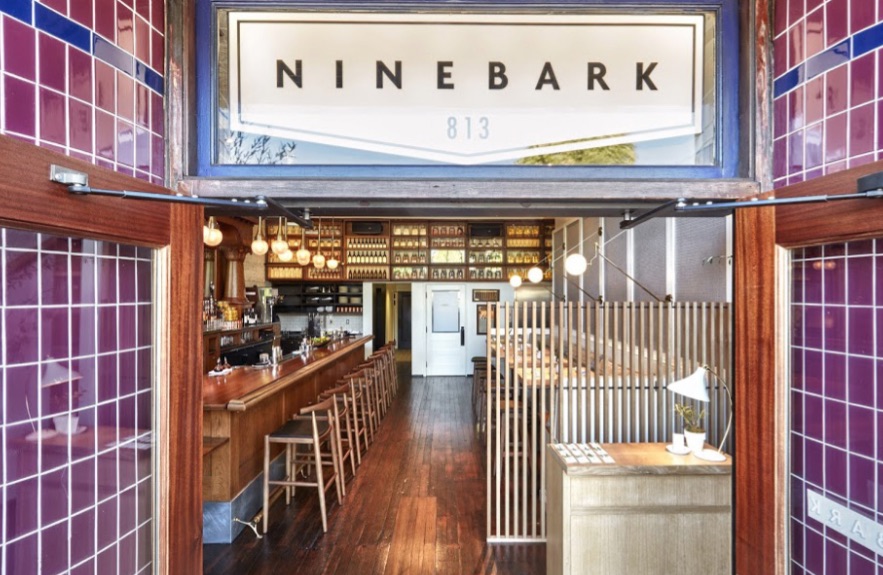 Why did you decide to come back to the West Coast to cook?
California has always been in the back of my head, even when I left for Spain years ago. Since I've spent so much time in the Pacific Northwest, the Bay Area was always of interest to me. My philosophy on life is that it's a series of opportunities and situations that are guided by timing, and when several of those things fell in line, I made the decision to move to Napa. Napa fulfills so many of my check boxes: proximity to the Bay Area acting as a gateway to the valleys and in the backyards of both San Francisco and Marin, the base for a lot of environmental diversity, the history, the opportunity for growth, and the people.
Sleepy downtown Napa is a complete 180 from New York's Tribeca neighborhood. What about Napa appealed to you?
Napa, in general, is exciting just due to the amount of produce available year-round and the truly unique and many artisanal products and producers that are based in this part of the country. Downtown Napa specifically was a draw because I was really looking to cook for the people who lived and worked in Napa. Downtown Napa is where those folks dine, drink and hang out. I wanted to be part of their community.
What are the main differences between cooking in New York and cooking in Napa?
Again, both places have great products available, but they definitely have different products and vendors who are producing unique items to their region. I was excited to work with a new slew of ingredients. Also, the style of cooking at my restaurant in New York, Atera, and here in Napa at NINEBARK is very different. Atera was a very composed, tasting-menu style of dining, and I was ready to move on to something a bit more casual and approachable without losing that same innovation and inventiveness in the dishes. We call it "wine country cuisine," which is what folks are looking for in Napa.
How did your relationship with AvroKO develop?
I've been friends with the AvroKO team for years now and on many occasions we've expressed interest in working together in some capacity. When this opportunity came up, I was at the right place in my career to tackle it and join forces with them, so it came together quite organically.
What is your day-to-day like at NINEBARK?
My day-to-day is ever-changing, just depending on the week, the season, or the events that are going on. Mostly a lot of coaching, problem-solving during the day, and then I try to put myself in the best support role to give my team the tools and abilities to succeed.
Are you foraging for local product?
Yes, we harvest most of our produce at Copia Gardens just a few blocks down from the restaurant. Every Monday, I head in there to see what's ready to be harvested and that's how we populate some of our menu items that depend on seasonality, like the pickle plate.
How do you manage NINEBARK's different menus in one kitchen?
No real system. We just try to do the best with what we have in the facility, and the staff does an amazing job pulling it off.
How did your time at Spain's famed Mugaritz influence your menu at NINEBARK?
Just in general it was a huge influence! Not just NINEBARK. That experience taught me to look at things in depth and while doing so, to not be afraid to look at those things differently as well.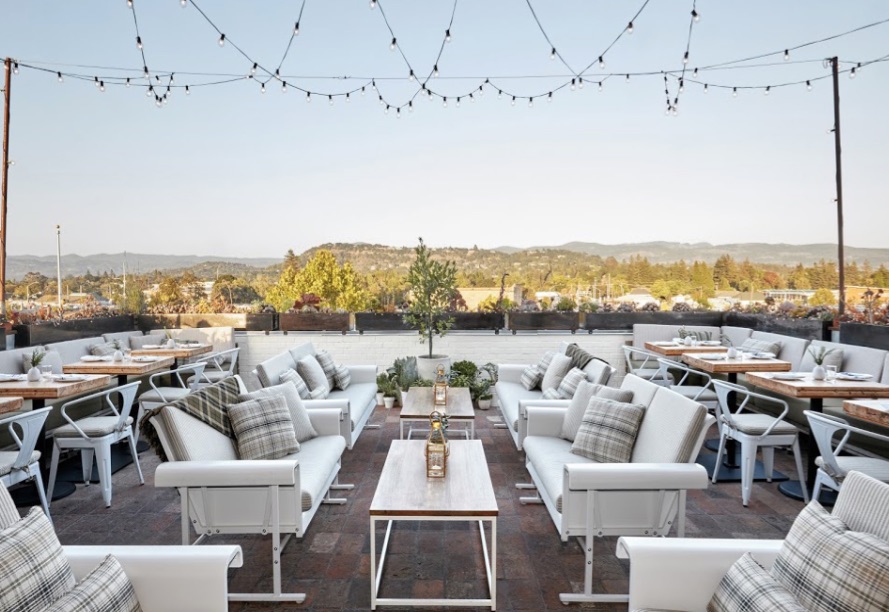 Photo Credit: Garrett Rowland
If you were to select one dish from NINEBARK's menu to represent your culinary philosophy, what would it be and why?
The NINEBARK pickle plate. It really represents the bounty that's present locally. We harvest at Copia Gardens every Monday to see what is looking the freshest, and we incorporate those ingredients into our pickle plate. Further to that idea, we lightly pickle these ingredients to give them just a slight, unique twist to a typical crudité plate, really highlighting the produce that the Valley has to offer, but not missing an opportunity to put a slightly inventive spin on the dish as well.
What inspired you to launch the Sunday Supper series?
Every night we execute our regular dinner menu which in and of itself is innova- tive, but our kitchen team spends a lot of time at Copia Gardens and in meetings discussing ideas for dishes. We wanted to have an outlet to test them out. Sunday Supper is a nice way to do that because our kitchen staff gets to work with ingredients and products they're excited about and then the guests get to try dishes that aren't on our regular menu. They get to experience dishes at their inception and also get a little look into the minds of our chefs.
What's the single most awesome thing about cooking in the Bay Area right now?
Exploration. It's so diverse, and I haven't even seen that much of it yet.
What's next for you restaurantwise?
I'm really focused on NINEBARK right now and pushing the restaurant and my kitchen team to be the best we can be and put out the best food we can for our guests.
Subscribe to discover the best kept secrets in your city