Here's our top picks of four haute eateries in L.A. that you must try:
KALI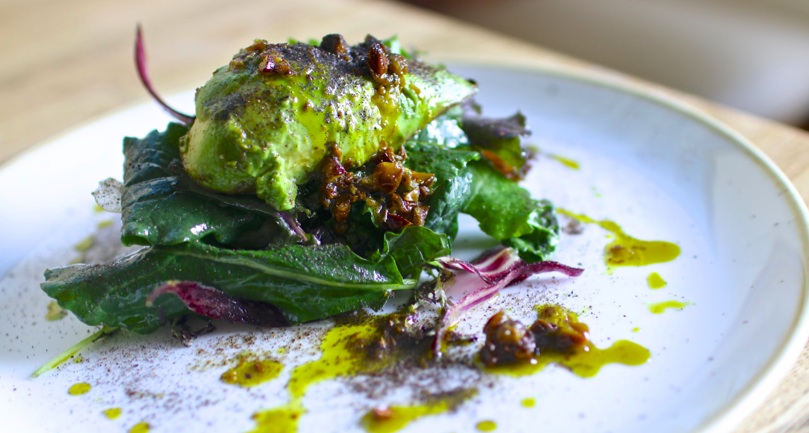 Photo Credit: Rachel Jacobson
AMAZING AMBIANCE
Kali is modern and comfortable—the embodiment of SoCal cool. You'll find slate stone flooring and high-arched, exposed ceilings that juxtapose nicely with beige-cushioned banquets and paneled oak tables at this Larchmont Village eatery.
DYNAMITE DISHES
You'll find Michelin-worthy fare from industry vet, chef and co-owner, Kevin Meehan. The à la carte menu is grounded by locally-sourced ingredients, resulting in fresh and flavorful dishes like wheat berry risotto and duck breast with carrots, honey and lavender.
SWEET SUCCESS
Try the toasted meringue gelato dusted with cured candied egg yolk shavings or the bitter chocolate cremeux with mint and cocoa soil.
TOP TIPPLE
Try a cool cocktail like the Six-Fo' Impala with Craft Brandy and Cointreau Lemon.
5722 MELROSE AVE.
LOS ANGELES
(323) 871-4160
ROSE CAFÉ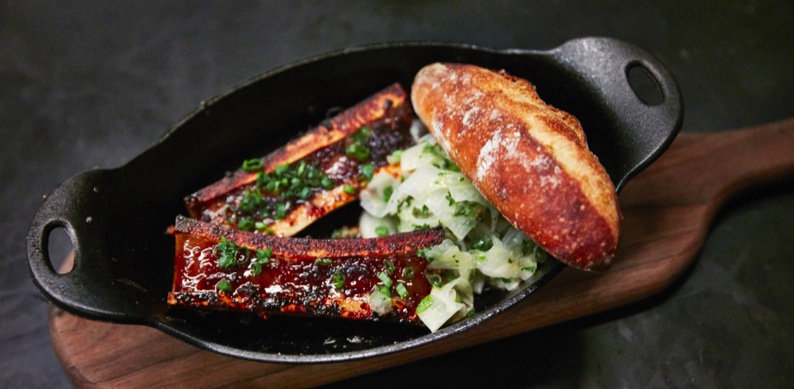 Photo Credit: Pascal Shirley
AMAZING AMBIANCE
The newly reopened Rose Café is rough bohemia at its best—an awesome new addition to Silicon Beach. Here, you'll find a newly revamped beer garden, full market and bakery, Verve coffee bar, and a 40-foot bar with details including textured tiles, rope, cement and white oak, as well as original artwork.
DYNAMITE DISHES
Chef Jason Neroni focuses on Southern California cuisine with an international flair. You'll definitely want to try the hearth-roasted chicken with lavender honey glaze, bagna cauda sunchoke chips and the wakame spaghetti with Dungeness crab, pickled jalapeno, yuzu and uni butter.
SWEET SUCCESS
The red velvet cake [made with chocolate beet genoise, cream cheese cremeux and dark chocolate mousse] is a decadent delight.
TOP TIPPLE
Try the Rose Cup—a mix of lemon, lime, cucumber, strawberry, Bonal, bourbon and seltzer— from mix master Nick Meyer.
220 ROSE AVE.
VENICE
(310) 399-0711
AMAZING AMBIANCE
Norah is a study in California living. The eatery offers the illusion of a forest, thanks to live trees, oak flooring and a private garden located just behind the restaurant. Marble tabletops, hand-crafted furniture, original artwork, huge glass doors and skylights add to the vision.
DYNAMITE DISHES
Chef Mike Williams's focus is on seasonal, local products with an eclectic American sensibility. The menu ranges from freshly shucked oysters and house-made charcuterie to dishes that utilize the wood-fire grill, such as grilled chicken with chickpea panisse.
SWEET SUCCESS
Try the vegan and gluten-free sweet corn ice cream with coconut caramel, almond crunch, lime zest and sea salt.
TOP TIPPLE
Try a sensational seasonal cocktail like the Flower Power: rye, hibiscus, Meyer lemon, egg whites and citrus oils.
8279 SANTA MONICA BLVD.
WEST HOLLYWOOD
(323) 450-4211
WALLY'S BEVERLY HILLS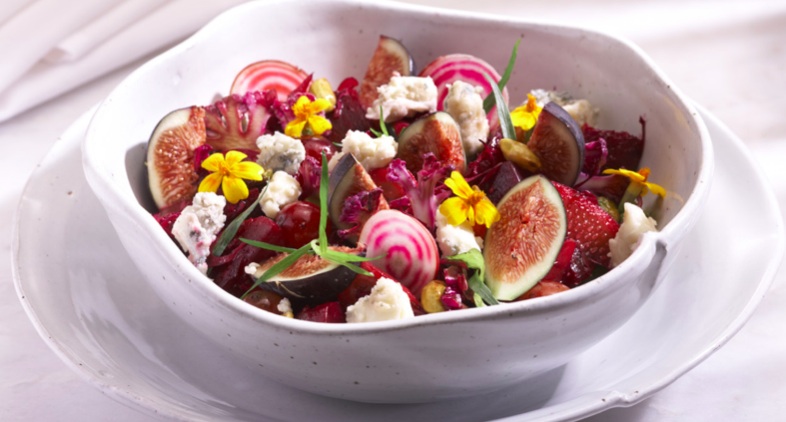 Photo Credit: Wally's Wine and Spirits
AMAZING AMBIANCE
Wally's is reminiscent of an old-school European vinoteca thanks to its lively atmosphere and 2,500-bottle strong selection of wine, rare spirits and craft beers.
DYNAMITE DISHES
Navigate through a slew of beautifully presented, shareable plates from Executive Chef David Feau, like the Purple and Blue Salad with roasted beets, blueberry, pickled cucumber, grapes, red cabbage, pistachio and buffalo milk blue cheese, as well as a selection of caviar, foie gras, black truffle bonbons and 200 cheeses.
SWEET SUCCESS
Harry's Berries Skillet Shortcake is a divine dessert of macerated strawberries, crème fraiche, maple syrup ice cream and blackberry coulis.
TOP TIPPLE
Wine about it! Opt for hard-to-find by-the-glass selections, such as Chateau Margaux or Opus One.
447 N CANON DR.
BEVERLY HILLS
(310) 475-3540
Subscribe to discover the best kept secrets in your city