When it comes to tourism in the Middle East, Dubai undoubtedly is the undisputed champion, drawing more than 14 million visitors annually. However, Doha, the capital of Qatar, is the one that boasts being among the world's fastest growing destinations with tourism arrivals averaging 14% annual growth from 2009-2014. And it is Doha that will host the FIFA World Cup in 2022. This city's popularity has exploded so that in January Qatar Airways debuted its daily, non-stop service from Los Angeles International Airport to Hammad International Airport. What's there to do after you land? Plenty, as you'll see when you read on.
FOUR SEASONS HOTEL DOHA
+974 4494 8888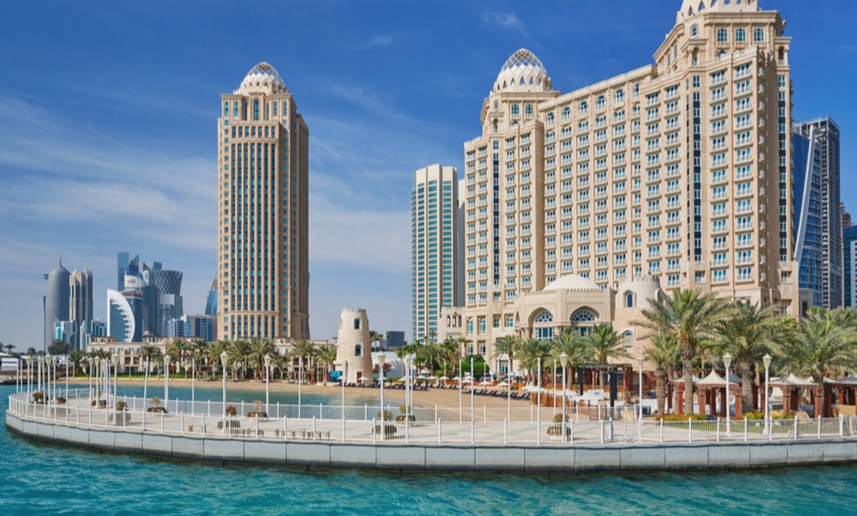 You'll swoon when you walk into the opulent Four Seasons Doha, the centerpiece of the West Bay business and residential complex on the northern end of the Corniche, the city's spectacular waterfront promenade. The grandeur of the lobby serves as a prelude for the rest of this 17-story hotel that overlooks the Arabian gulf and offers such impeccable service that you'll want for nothing. Relax in your spacious suite with classic furnishings and to-die-for views, soak up the sun from the sand or poolside or opt to unwind from your journey at the spa, where the five elements—water, wood, earth, metal and fire—are incorporated into the design in keeping with the foundation of Chinese health and healing practices. Book the "Moroccan Inspired Hamman" treatment to be assured of the sumptuous private Spa Suite. An array of exceptional dining options include the world's largest Nobu, the new Elements Restaurant & Lounge, where exotic cuisine is paired with an innovative and stylish ambiance, and Shisha Terrace, whose name says it all.
QATAR AIRWAYS
+974 4449 6666
Travel to and from LAX to Doha in jet-set fashion aboard Qatar Airways' Boeing 777, which offers two cabin classes (business and economy). In the premium section, slip into the pajamas you're provided for the 16-hour flight. You'll appreciate the slippers and Giorgio Armani toiletries, luxurious Frette linens for your comfortable bed, on-demand gourmet meal service featuring signature dishes designed exclusively for Qatar Airways by celebrity chefs Nobu Matsuhisa and Vineet Bhatia and up to 2,000 entertainment options through the Oryx One in flight entertainment platform. Imbibers don't worry—there are plenty of adult beverage options. For teetotalers, there are mocktails and So Jennie, non-alcoholic, luxury bubbles from France that have the look and feel of the real thing. Trust us, you'll love So Jennie! At Hamad International Airport, first and business class passengers can take advantage of the sleek and high-tech Qatar Airways Arrival Lounge, which offers dedicated passport control counters and security check lanes.
MUSEUM OF ISLAMIC ART
+974 4422 4444
Doha's futuristic skyline offers a multitude of Instagram moments. Off on its own, however, is the iconic Museum of Islamic Art, designed by the legendary architect I.M. Pei. Located on the Corniche which runs around the bay, this masterpiece building draws much influence from ancient Islamic architecture, notably the Ibn Tulun Mosque in Cairo. Inside, you'll be drawn to the atrium where a curved double staircase dazzles, as does an oculus at the top of the atrium and an ornate circular metal chandelier. You may be tempted to simply sit at the five-story, 45-meter tall window that boasts dazzling panoramic views across the bay. However, do check out the more than 18,000 objects, including the world's largest and smallest Koran. Flaunting art from three continents over 1,400 years, this museum is truly transforming the state of Qatar into a cultural capital of the Middle East.
VILLAGIO MALL
+974 4413 5222
Get your shopping fix on at Villagio Mall, in the west end of the city and appropriately located in the Doha's Aspire Zone. With its Venetian-styled interiors and gondola rides, you may think you died and woke up at The Venetian in Las Vegas. Villagio, as it is simply and affectionately called, offers a bevy of shopping, dining and entertainment choices. Head to the Via Domo Luxury Area, offering more than 15,000 square meters of luxury brands such as Louis Vuitton, Tom Ford, Valentino, Saint Laurent Paris, Roberto Cavalli, Lanvin, Gucci, Fendi and plenty more. Take in a movie—perhaps your own—at the 13 state-of-the-art luxury cinemas as well as an IMAX screen. There's also bowling, billiards, an indoor Olympic-sized skating rink and so much more.
REGENCY SEALINE CAMP
+974 4434 4444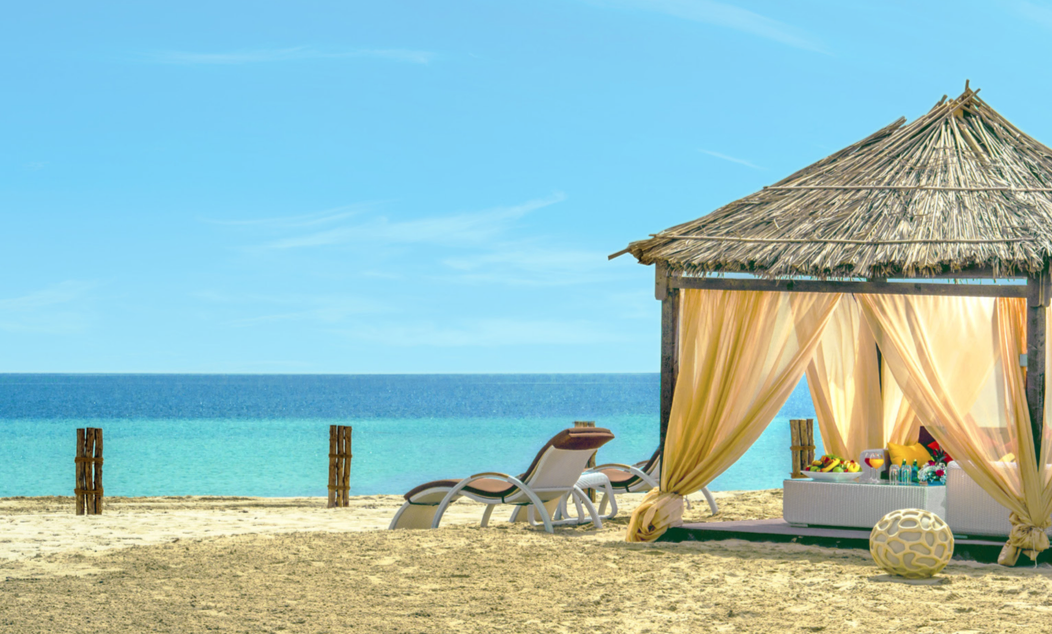 Escape to tranquility at Regency Sealine Camp, one hour outside of Doha and where the desert meets the sea. You can go for the day or stay overnight in one of the traditional accommodations. Curl up under a canopy on the sand, take a swim or just gaze at the blue water—or be as adventurous as you'd like. Activities include dune bashing in 4×4 vehicles, quad biking across the terrain, sand surfing and camel riding through the desert. Eat lunch or dinner— traditional classic cuisine and other succulent dishes and mocktails are served inside a traditional Arabian lounge or under the skies.
SOUQ WAQIF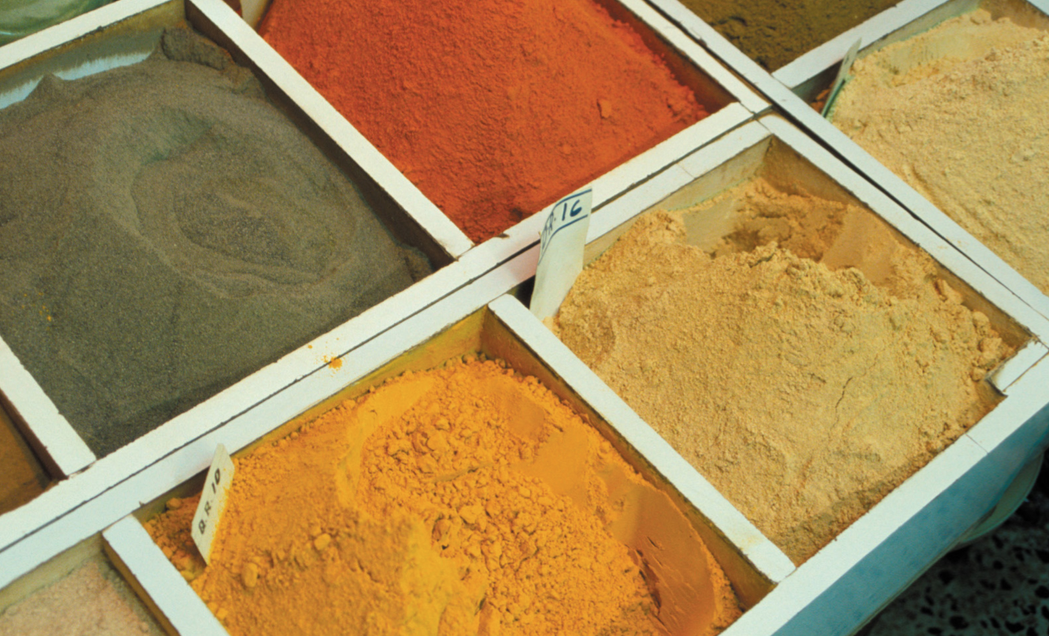 Soak up the local culture during your visit to Souq Waqif, Doha's original marketplace and the social center of the city. Yes, it is a tchotchke lover's paradise. Yet in addition to the array of souvenirs that you'll of course want to bring back home to your friends, you'll find an endless selection of spices, which the cook in your life will certainly appreciate, intricately woven textiles, traditional thobes and restaurants from every corner of the world. Here, the shisha lounges are as popular as taking photos with falcons, which will perch on your arm.