Remember the days when all you needed was a pair of running shoes and the willpower to sweat to whip you into shape? Neither do we. Thanks to a new crop of fitness-friendly devices, getting healthy is easier than ever. Here are five of the best new devices to help with your quest for health and well-being.
FITBIT ALTA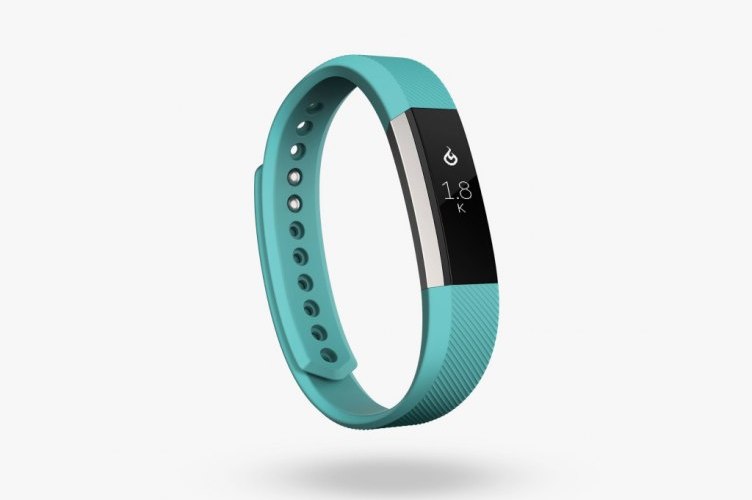 The Fitbit Alta is the reincarnation of your favorite Fitbit device. The newly released Alta does it all: it reminders you to move, help you stay active and reduces your stationary time by using short, positive prompts that encourage you to meet a mini-step goal of 250 steps each hour (approximately 2-3 minutes of walking), and will congratulate you when you achieve the goal.  SmartTrack automatic exercise recognition records your workouts and gives you credit toward weekly exercise goals in the Fitbit app. It automatically recognizes continuous movement for activities like biking, hiking, running and sports including basketball, soccer and tennis, and more. It automatically track how long and how well you sleep, and set a silent, vibrating alarm, in addition to setting weekly exercise goals. Even better is its newly updated look—a slim, sleek band can be personalized with easily interchangeable accessories. Stylish interchangeable accessory bands designed with attractive, premium materials including classic fitness wristbands, soft, premium hide leather bracelets with a beautiful natural grain, and a luxurious, hand-polished silver bangle – engineered to ensure all-day comfort, giving you the freedom to find the look that feels like you. It even has a customizable clock face.
Available at Fitbit.com; $149.95
WITHINGS ACTIVITE
Withings Activité isn't your average fitness tracker: it's designed to look like a real watch. This timepiece/fitness tracker was actually designed in Locle, within the Swiss watchmakers valley. The fitness device features dual-toned dials that are protected by a scratch-proof domed sapphire glass; the 5 ATM water-resistant case is made from a stainless 316L alloy steel resilient to time and corrosion. Each stitched strap is made of soft grain high quality Barenia leather from Haas Tanneries, the supplier of the finest French Haute couture house. The Activité tracks your movements, your sleep patterns and even your swim sessions (it's waterproof). Activité works on a CR2025 button cell providing a battery life up to 8 months. To recharge the battery, simply change the button cell. Bottom line: it's not only a lifestyle choice, it's a fashionable one.
Available at Withings.com, $450
ATHOS
When you see Athos' gear, you might raise an eyebrow. "A shirt that will get you into shape…how is that possible?" you might wonder. But work it does. With 14 built in sensors, Athos shirts are the world's first smart workout apparel that provides real-time insight into how hard your muscles are working and heart rate all in real time. This particular is item is built from compression materials that reduce muscle fatigue and soreness during and post-workouts. Its breathable and sweat wicking material keeps you cool and dry during even the most intense workouts. Athos products include a shirt, shorts and core.
Upper body package available at Athos.com, $398
SMARTMAT
Are you too busy or too scattered to sit through a yoga class? No matter. Thanks to some seriously advanced technology, come April you'll be able to have your own personal, on-call yoga teacher all the time…in the form of a mat. A Smartmat, at that. SmartMat detects when you're out of alignment and gives you real-time feedback on how to correct your pose. It also tracks, stores and monitors your progress with the free SmartMat App on your iPhone, iPad, Android phone or tablet. The first time you use your Smartmat, it will take you through a series of movements to calibrate your body shape, size and personal limitations. This personal profile information is stored in your SmartMat App, and will help SmartMat detect when you're out of alignment or balance. Over time, it will automatically evolve with updated data as you improve your Yoga practice. Haute!
Available for pre-order at Smartmat.com, $347
LUMO LIFT

Having back problems? Have no fear, the Lumo Lift is here. These stylish capri pants come with a sensor, which will buzz whenever you slouch, coaching you to better posture and a healthier back. Lumo Lift will then track your posture, steps taken, distance travelled and calories burned through the complimentary iOS or Android app. Clipped onto your shirt, right below your collarbone using a secure magnetic clasp, the Lumo Lift tracks your posture and activity. Patented biomechanics monitoring sensors in the Lumo Lift use angle displacement as a measure to allow for the device to know when your body slouches away from what you've calibrated as your standard of good posture. The customizable time delay for vibrational feedback allow for a personalized posture coaching experience, tailored to fit your every need. Even better, the Lumo Run, a patented system for serious runners, will be available this spring.
Available at Lumobodytech.com, $79.99 
THE UNDER ARMOUR HEALTH BOX
The Under Armour Health Box is a one-stop fitness shop. It is the world's first Connected Fitness system made by athletes for athletes. The complete system includes a fitness band, heart-rate chest strap and smart scale. One app, the newly revamped Record app, connects all pieces and focuses on daily activity, sleep, sports and nutrition. It's an easy, efficient and effective way to get your health on.
Available at UnderArmour.com, $400 
Subscribe to discover the best kept secrets in your city