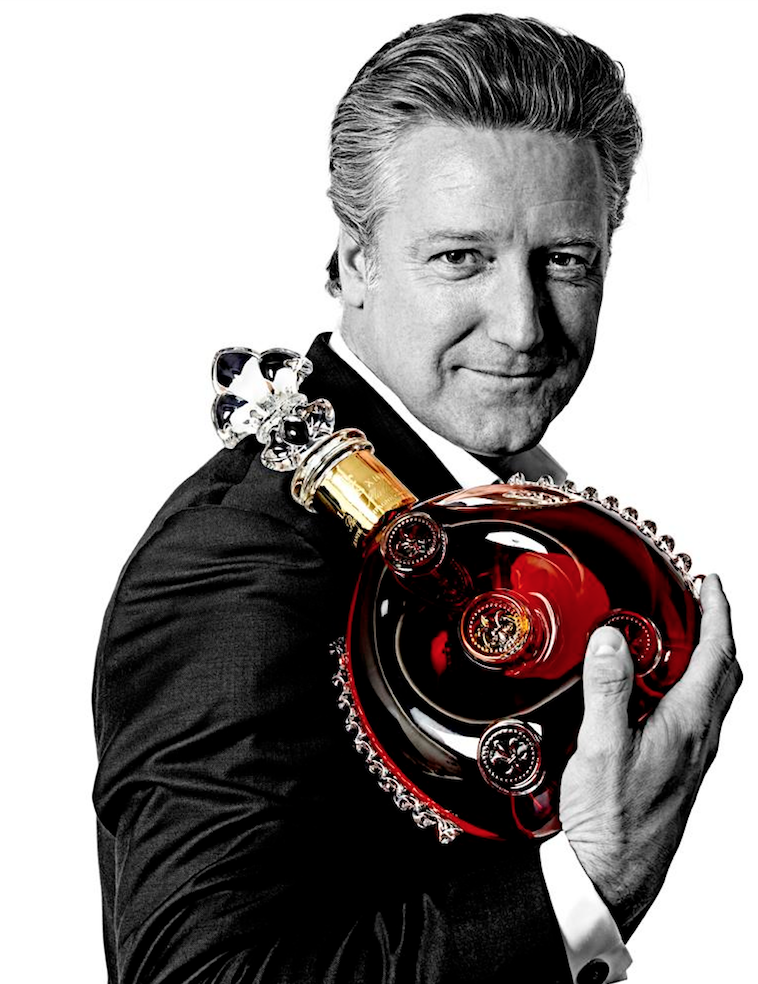 Yves de Launay is an expert on all things luxury. With over fifteen years of experiences in the luxury product industry, his knowledge of fragrances, cosmetics, accessories, champagne, wine and spirits is unparalleled. As the current VP of Prestige Brands, he manages the Remy Cointreau portfolio of haute brands such as LOUIS XIII and Champagne Piper-Heidsieck. Launay's taste for the luxury in life makes him a perfect fit for Haute Secrets.
Yves de Launay's New York City secrets:
Where were you born: Paris
How long have you been in NY: 10 years
Neighborhood: Lived in many neighborhoods including Lower East side, Soho, East Village and Westchester.
Occupation: Sharing the 100 years of craft of LOUIS XIII, a true icon of Luxury.
Favorite Restaurant: Anywhere where I am able to start or end the meal with a glass of LOUIS XIII such as Le Bernardin … and many more.
Best Sushi: Nobu 57, 40 W 57th St and Bond Street, Bond St
Best Italian: Carbone, 181 Thompson St and Sette Mezzo, 969 Lexington Ave
Best Dessert: Raspberry Vacherin at Café Boulud, 20 E 76th St
Best place for a romantic date: Home
Best Sunday brunch: Asiate at the Mandarin Oriental, 80 Columbus Cir
Best place for a power business meeting: Lounge of the Baccarat Hotel, 28 W 53rd St
If you have out of town guests, which hotel would you recommend? Park Hyatt, 153 W 57th St & Crosby Street Hotel, 79 Crosby St
Favorite shopping venue/boutique: Zadig & Voltaire
Favorite place to buy jewelry/watches: Cartier
Best Spa: Claudalie Spa at the Plaza, 1 W 58th St
Favorite Charity Event: Black Ball which LOUIS XIII supports in partnership with Sherry Lehmann
Favorite Cultural Event: The Costume Institute at The Metropolitan Museum of Art
Favorite Cultural Institution: The Museum of Natural History, Central Park West & 79th St
Best Steakhouse: Del Frisco's and Mastro's where I can enjoy a glass of our LOUIS XIII Rare Cask 42,6 and LOUIS XIII Black Pearl Limited Editions.
Best Pizza: … Prefer crepes
Best Lunch: Jean Georges, 1 Central Park West or Morrell Café, 1 Rockefeller Plaza for a quick but delicious lunch.
Best Gym/Athletic Facility: Central Park
Best Massage: Prefer having a drink to relax…
Best Limousine/Driving Service: Executive Limo
Best Museum/Exhibit: The Museum of Modern Art (MoMA), 11 W 53rd St
Describe your city in three words: Energetic, Diverse, Motivating
Favorite historic/legendary place to see or explore: High Line
All-around favorite spot in New York City: Meat Packing District
Best Aspect of New York: If you can make it in New York, You can make it anywhere and this city never sleeps!
Subscribe to discover the best kept secrets in your city